593 REAR WHEEL HORSEPOWER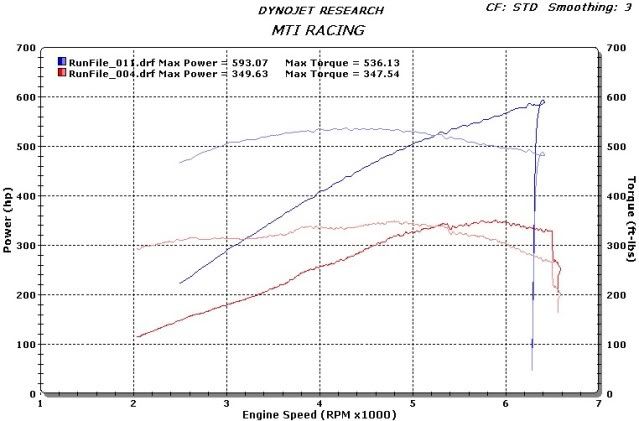 This 2010 Camaro now performs as it should with a little help from MTI Racing.
Here are the goodies
*TVS2300 Supercharger for Camaro
*MTI Racing LS3/L99 Stage 2 Camshaft
*MTI Racing LS3/L99 Valvetrain Upgrade(springs,locks,retainers,seals,seats)
*American Racing Camaro Header System(headers,xpipe,high flow cats)
*MTI Racing Camaro Cold Air Induction
*MTI Racing LS3/L99 Hot Spark Plug Wires
*MTI Racing Camaro Low Temp Thermostat
*MTI Racing Camaro Six Shooter Shifter
*MTI Racing White Cue Ball Shift Knob
*MTI Racing Camaro Swaybars
*MTI Racing Camaro Sport Lowering Springs for Camaro
With the addition of the MTI Racing goodies, this Camaro gained 239rwhp to become a serious street machine. With the supercharger, camshaft and the header system the car is still an everyday driver, smoke a Mustang then go get the groceries.
The stock mushy feeling of the factory shifter has got to go. No problem with the MTI Racing Six Shooter Shifter. Our shifter will deliver the most precise short throw feel on the market, period.
We installed the MTI Racing
swaybars
and lowering spring combination[/URL] to get the Camaro cornering like a Corvette. The suspension combo now keeps the car glued to the pavement.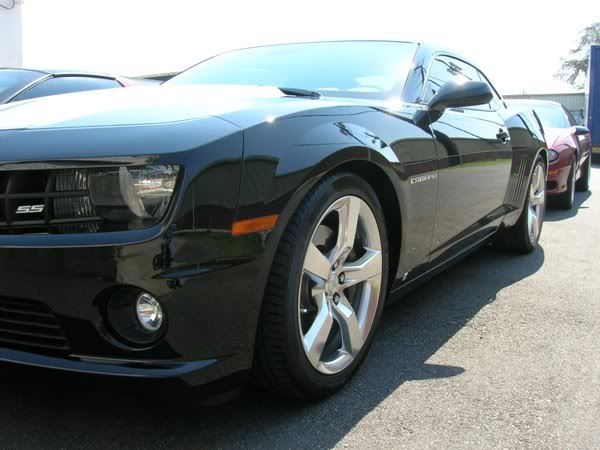 Here is Andy's car after the lowering springs and swaybars were installed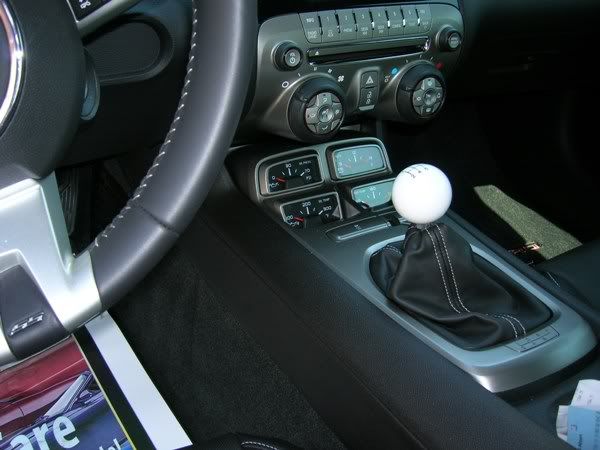 MTI Racing White Cue Ball atop the Six Shooter Shifter
Installed and ready to tear up the streets
TVS2300 with the MTI Racing cold air intake.
Andy's son Drew was as excited as his dad to get their awesome Camaro back.
Andy and his Hot Rod Camaro