Had a customer bring in his 2010 Camaro SS that we recently completed a cam installation on. With the newly added power it was now time for better handling platform for mostly street driving.
Vengeance Racing pieced together a kit that includes Pfadt trailing arms, Pfadt Sport Springs, Pfadt Sway Bars/endlinks & Bushings.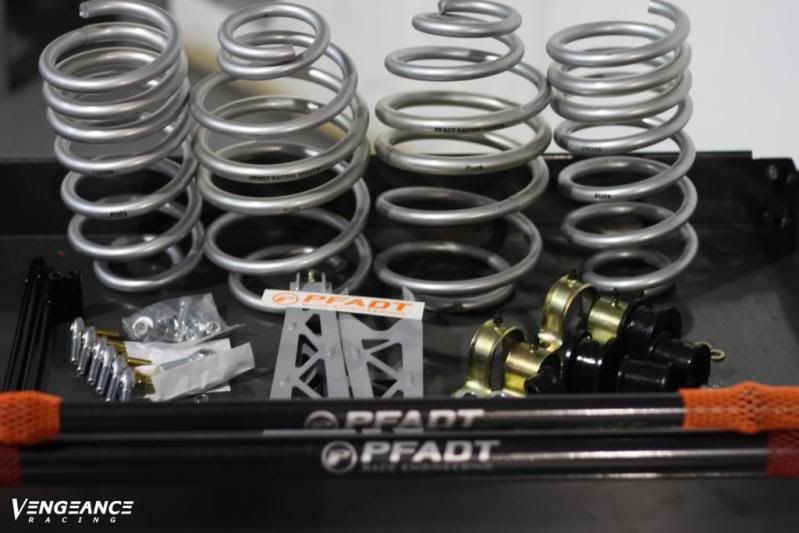 Factory Trailing Arm compared to Pfadt Trailing Arm.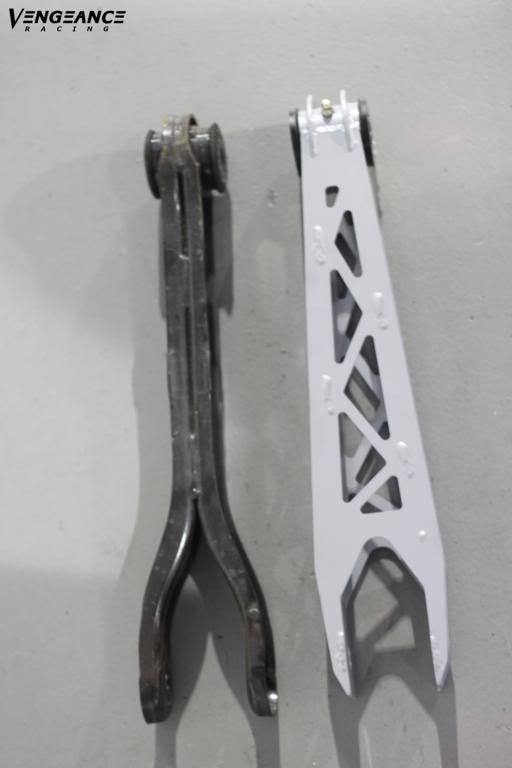 Factory Spring compared to Pfadt Sport Spring
Factory Sway Bar compared to Pfadt Sway Bar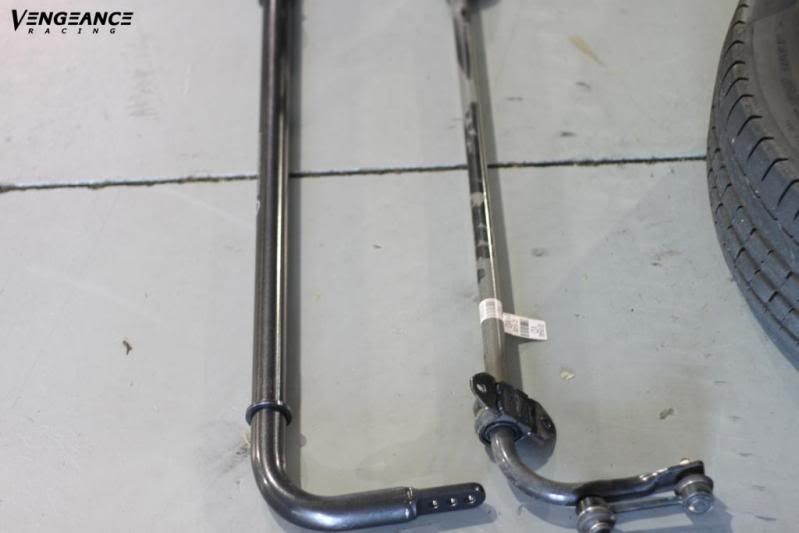 Ride Height post-install.