If only I still lived at Ft Knox.
$7000 is a good price for the project. I bought my '67 in about the same shape(maybe a little less "put together") and made a run to PA to pick it up. I showed up and the guy had a room full of parts much like yours only almost all of it was either in blue/white boxes or had blue/white stickers on it. I couldn't believe he had all the NOS pieces and he said he would go to Carlisle and if it was NOS and for the '67 he would buy it. My sole reason for wanting that car was the '69 Camaro 396/m20/12 bolt posi drivetrain. It still had the original carb, distributor, water pump, starter(all date coded). I swapped the motor for the '69 I had and dropped a Chevelle 396 in her for awhile. Right now, like my '68 she's got a 496/m21/12 bolt posi w/4.10 gears.

Good luck in the sale. I hope it's what you want.
__________________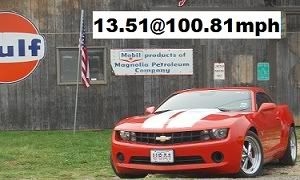 I wake up in the morning and I piss excellence.
-Ricky Bobby
America is all about speed. Hot, nasty, badass speed. -Eleanor Roosevelt, 1936