OK, first thing this morning was removing the intake.
Next came removing the rest of the harness on the driver's side. In addition to feeding the injectors and coils, there are three additional connections. One is for the oxygen sensor, the next is for a ground connection, and the last one is for the oil pressure sender.
The toughest part was removing the bolt that holds the ground simply because of the awkward position.
So I recruited my brother.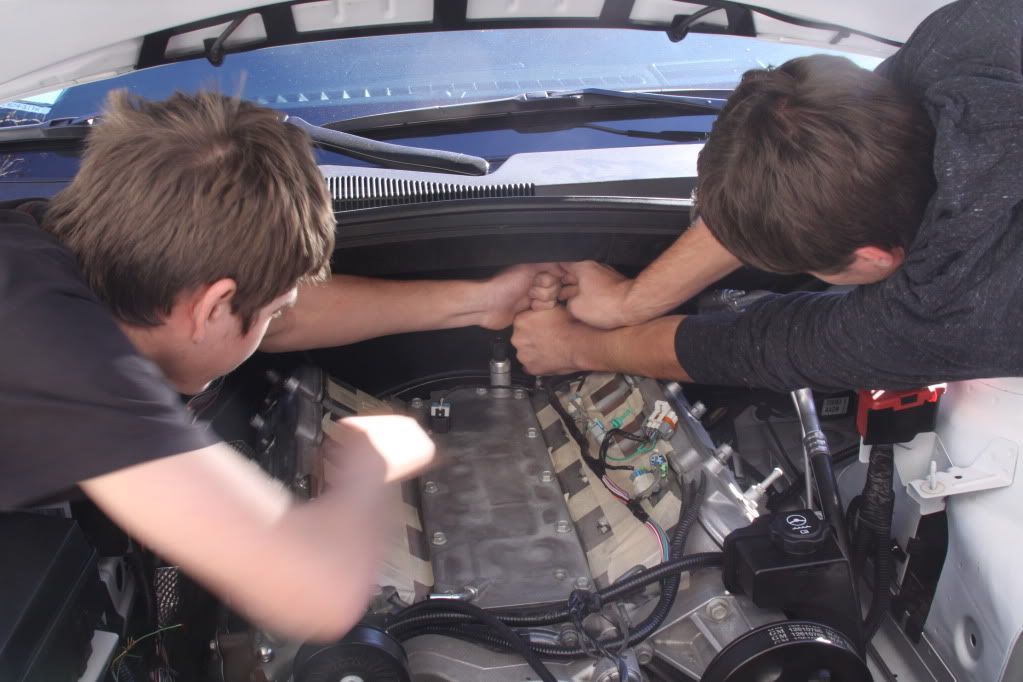 Three hands weren't going to do it, we needed all four!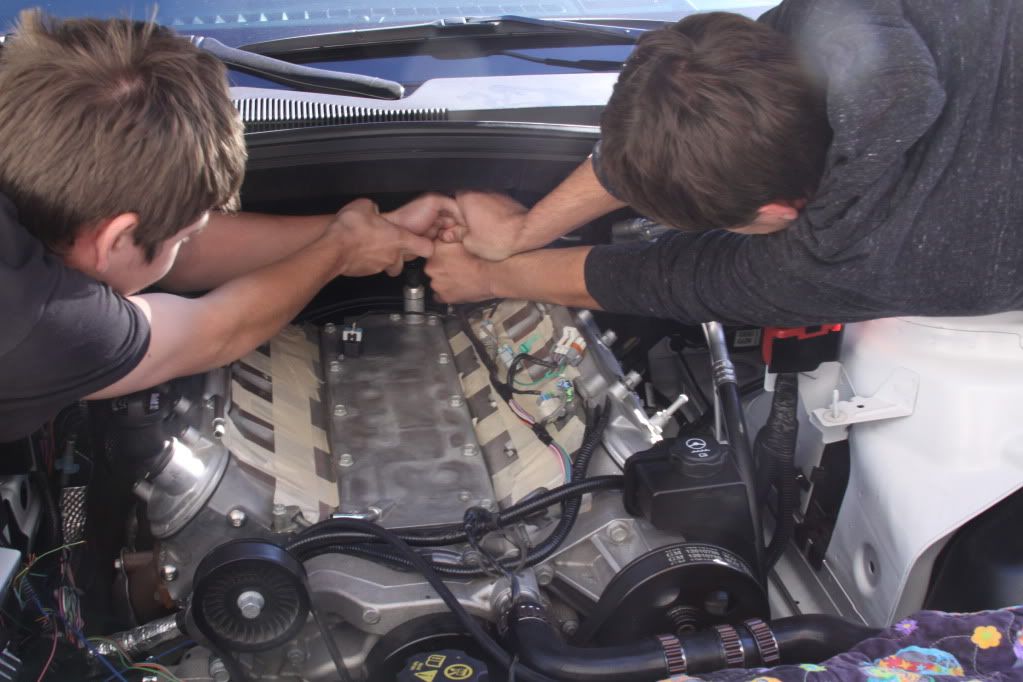 Something told me it probably wasn't a good idea. Dang, that hurt!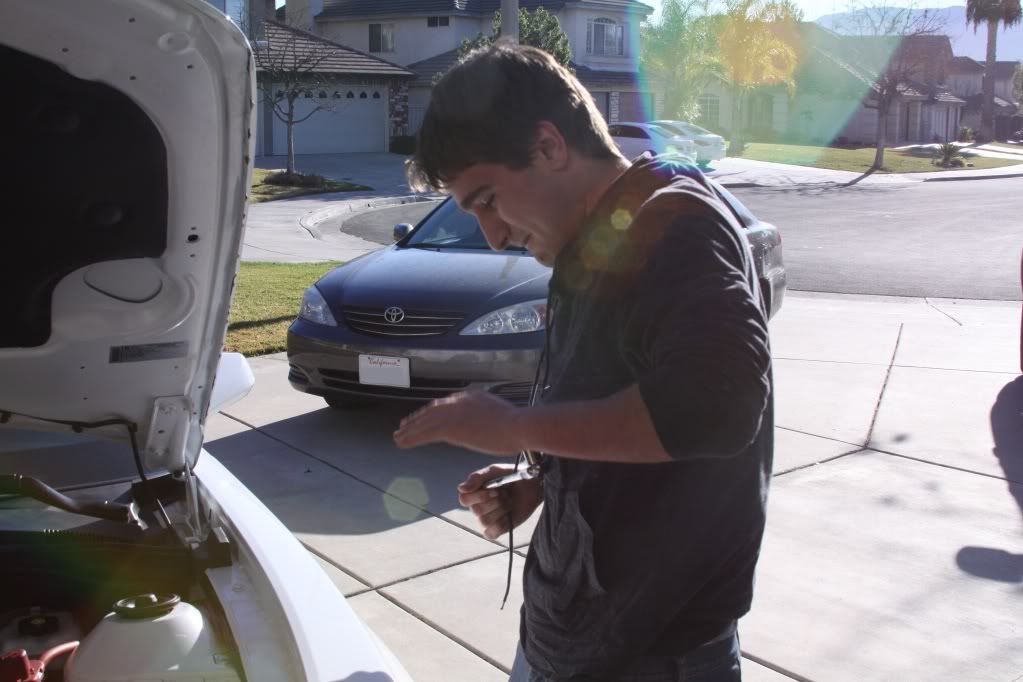 So I figure I'd try a new approach.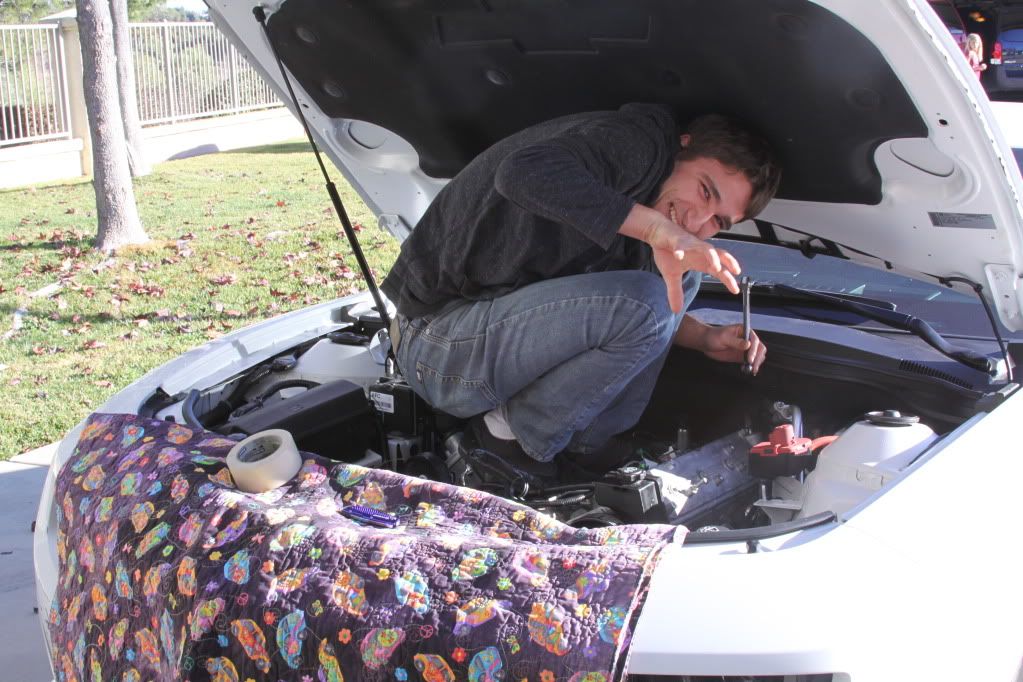 And finally with much persuasion......Who's Da Man