My car is lowered with PFADT drop springs and I wanted to raise the rear about 1/8" to 3/16". I spoke with Justice Pete about adding a plate between the frame and the upper strut mount and he informed me he has seen people do this and didn't think it would create any issues. He did request that when I did it I take some pix of the process so here it is. I'm not going to get into a ton of explanation because it is fairly straight forward but if you use any of the drop coil/strut install threads along with this it may clarify any questions regarding the removal and install of the struts.
First I jacked up and blocked the rear of the car and removed the rear wheels.
Next while supporting the lower control arm with a small hydraulic jack I removed the 4 upper attachments on the strut.
Then I removed the Sway bar to lower control arm attachment.
Next I removed the lower control arm to spindle attachment to allow the control arm to drop lower.
Then I slowly lowered the jack under the lower control arm until the top of the strut drops out of the frame.
Next I used a compass to draw and cut a 5 inch diameter circle out of a 8.5 X11 sheet of paper.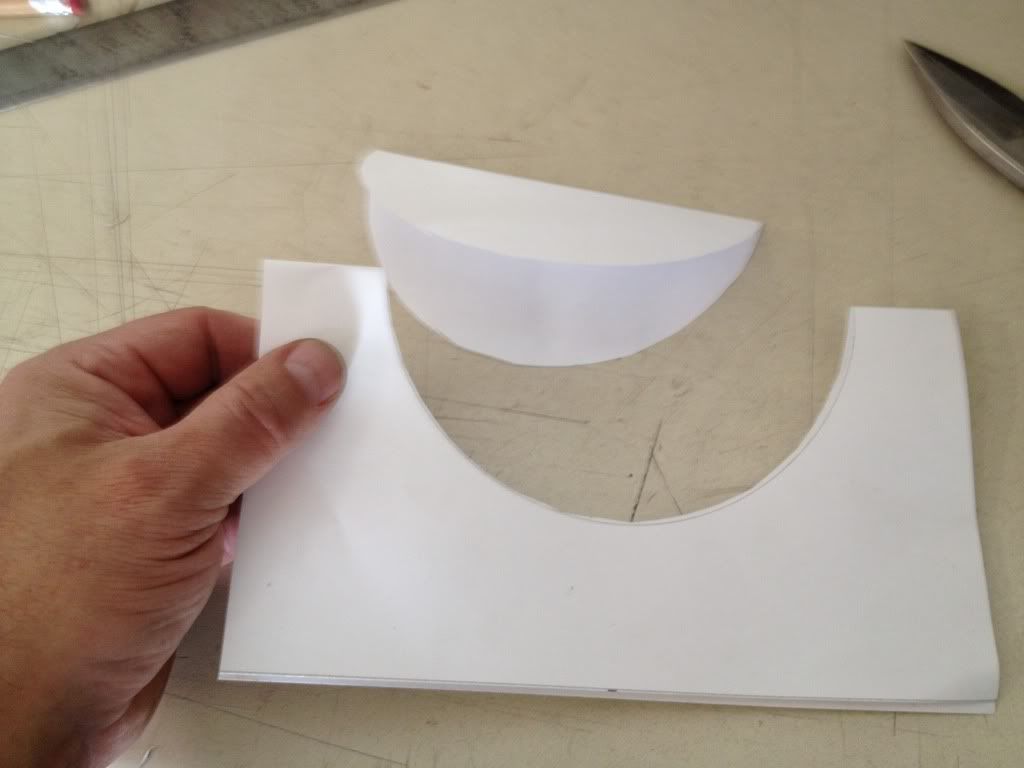 Then I slipped the piece of paper over the upper strut mount and traced out the outer shape of the of the upper flange.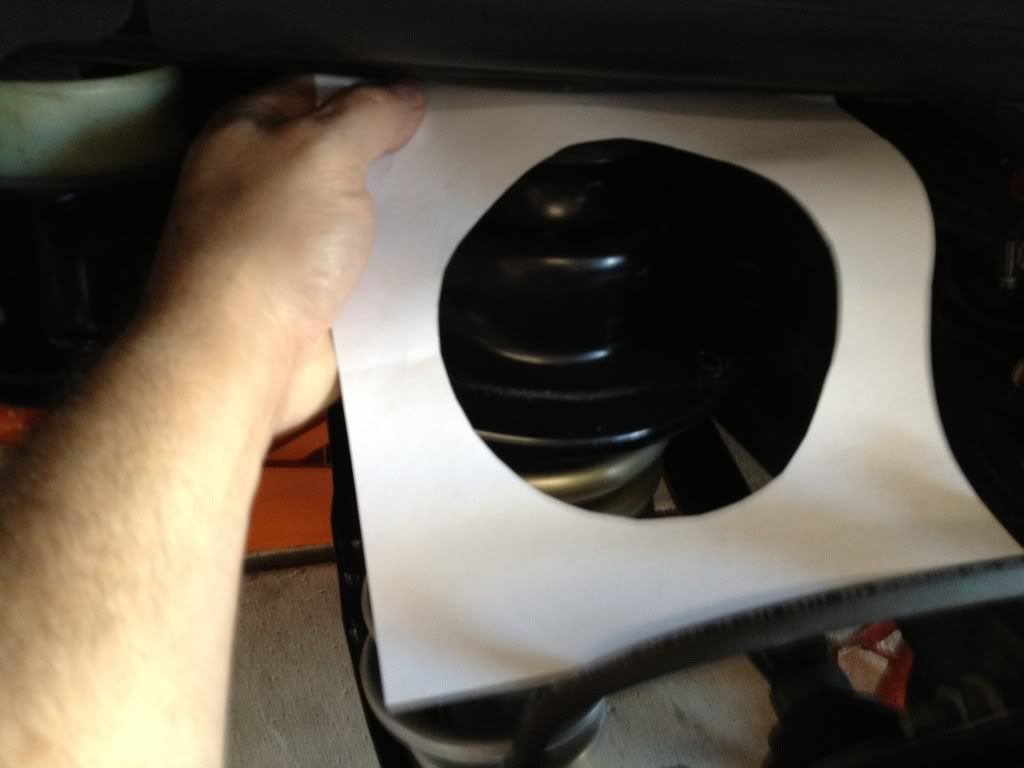 Then I removed the paper and cut the outer shape that I traced.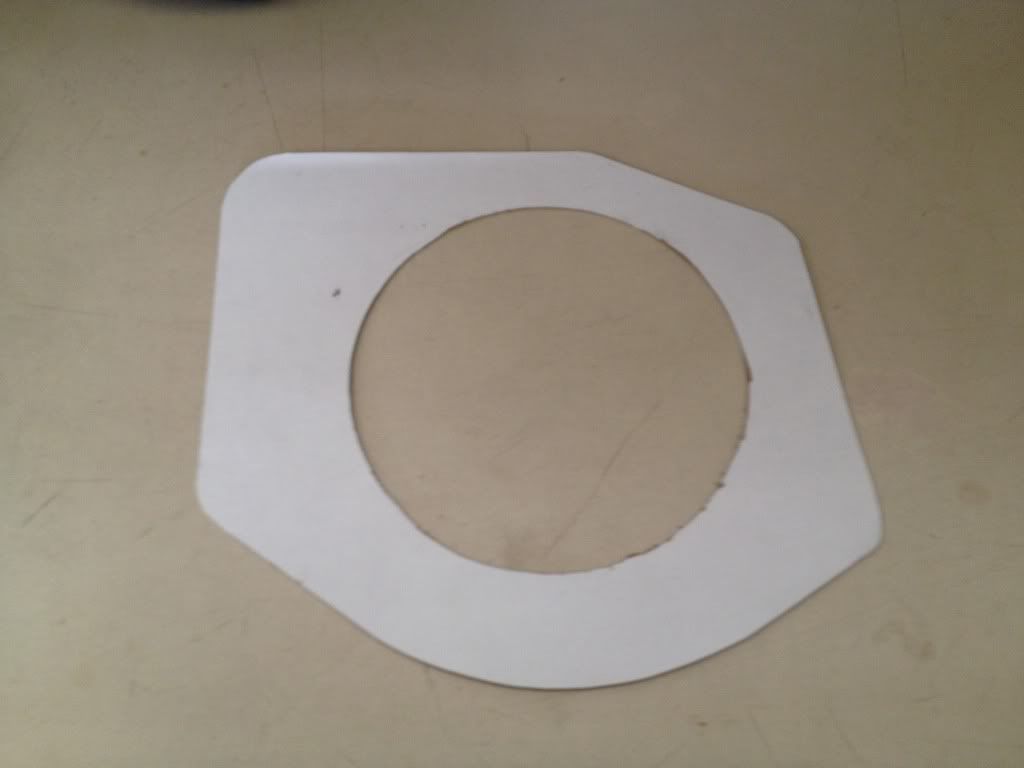 Then I taped it to a thin piece of cardboard and transfered the inner circle and outer shape and cut it out. This way I had a stiffer template to work with.
Next I slipped the cardboard template over the upper strut mount and aligned the outer shape and taped it to the mount.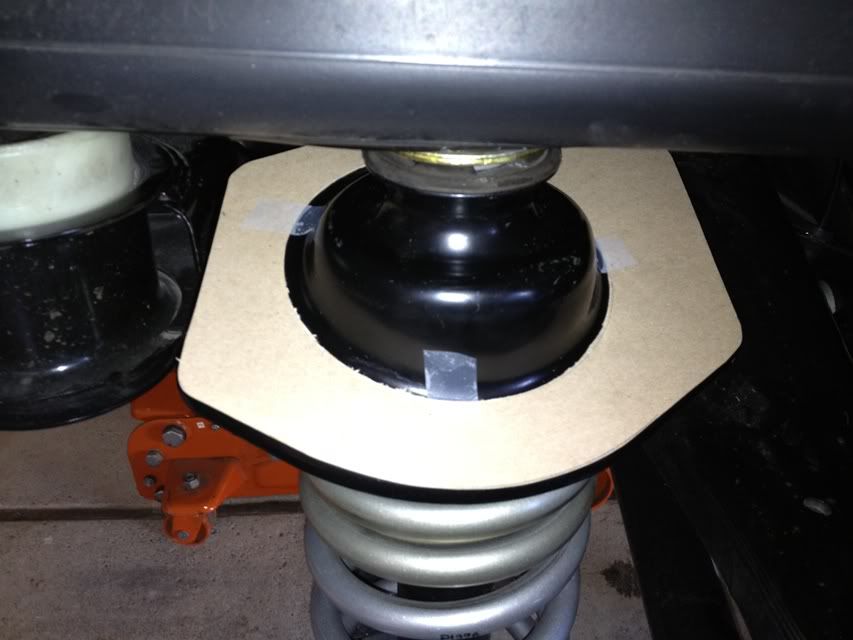 So I could come in from the bottom and trace the slot locations in the upper mount and removed the template.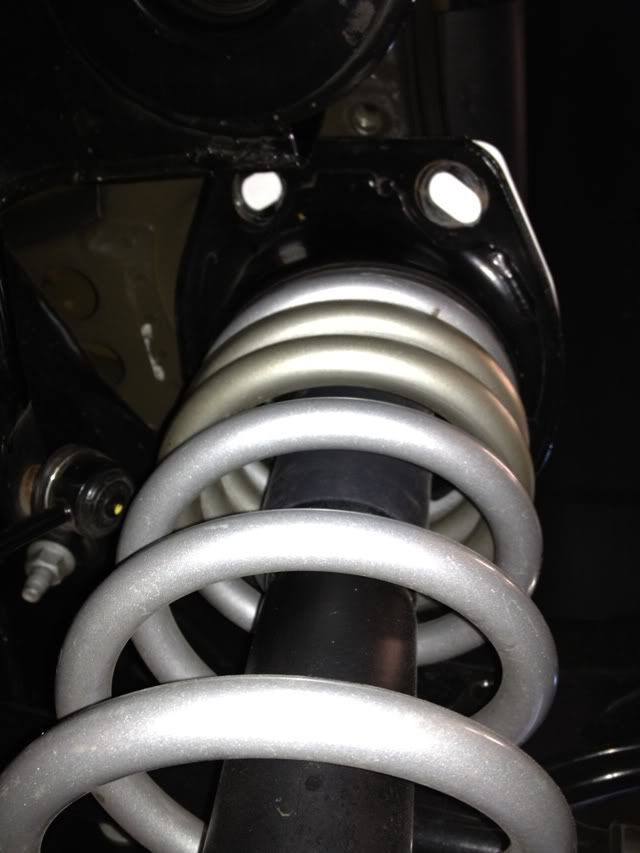 I then took 2 sheets of aluminum stock and screwed them together so I could cut and drill both out at the same time.
First I drilled out the slots and then cut the outer periphery. I then filed, sanded and painted the plates.
There was not quite enough room to slide the plates in place over the top of the strut.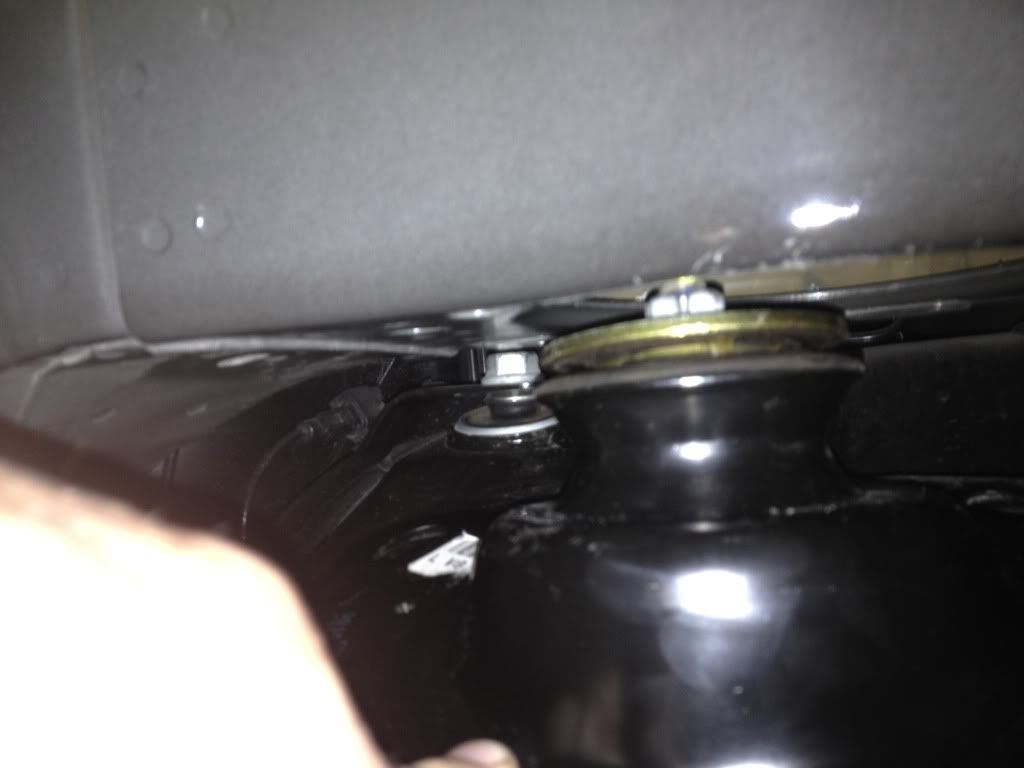 You have to remove the lower control arm to strut attachment and lift the bottom of the strut out of the control arm to drop the strut enough to slip the plate into place on top of the strut.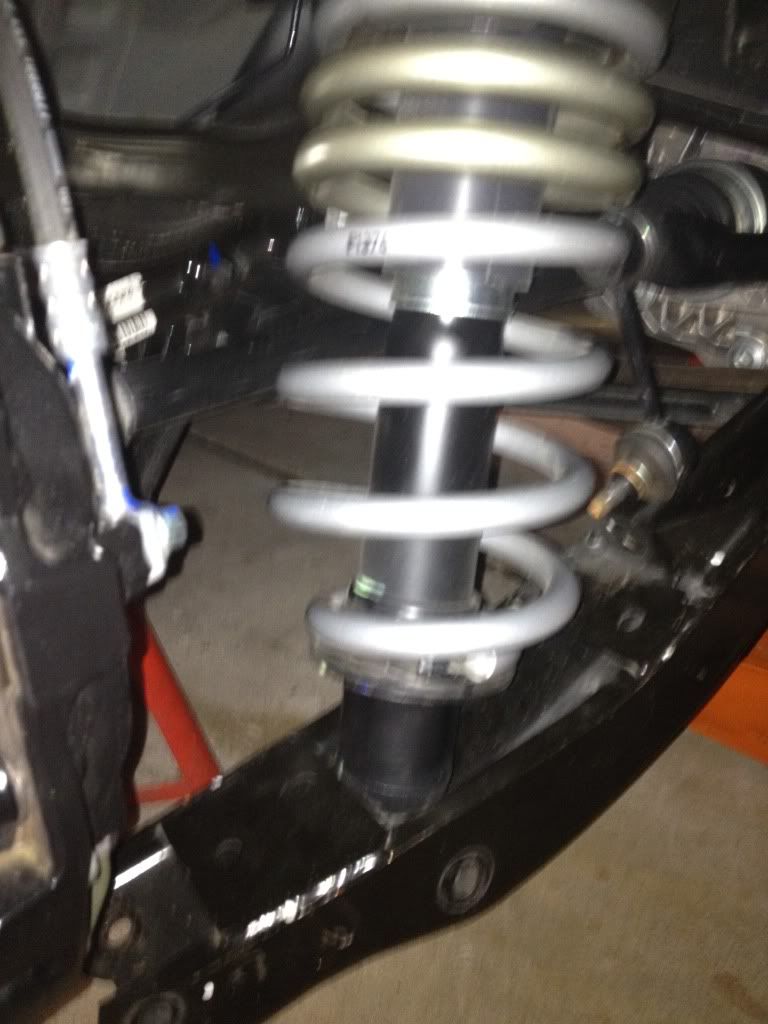 [IMG]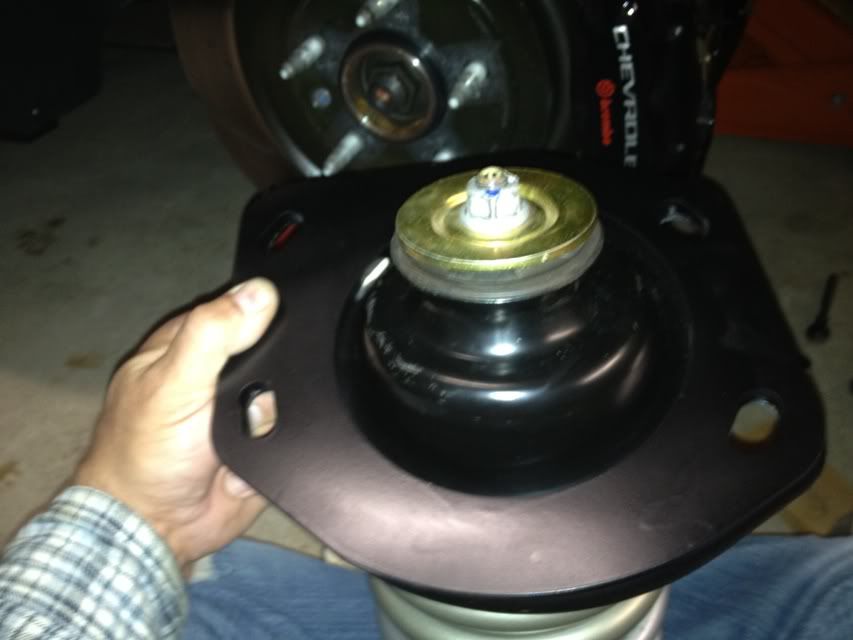 [/IMG]
You then have to re-attach all the lower attachments finger tight and then you can use the jack under the lower control arm to raise the assembly up until the upper attachment flange meets the frame so you can start the upper flange bolts.
Now you can tighten all the bolts to the proper torque specs and install the wheels