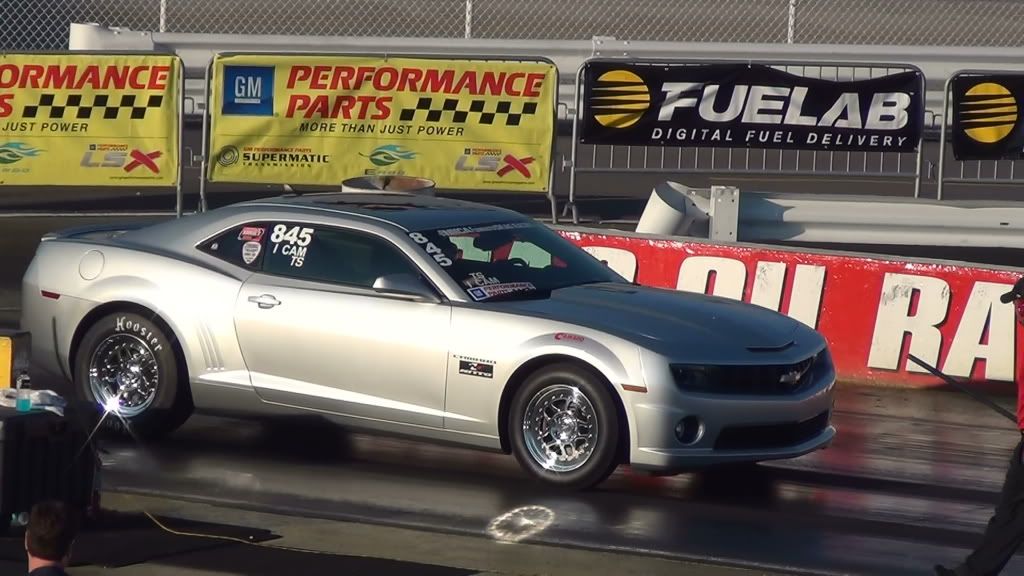 The 6th Annual Chevrolet Performance LSX Shootout, the largest LS event of the year, is fast approaching and offers racers the largest payout in LS drag racing history. This special event, which will take place as a part of the NMCA FueLab World Street Finals, is sure to be the buzz around Indianapolis the weekend of October 11-14, 2012, at Lucas Oil Raceway. Big money and LSX bow tie blocks have been put up by Chevrolet Performance and their host dealer, Scoggin-Dickey Parts Center, that will ensure all LSX racers have their combinations set "on kill" to claim the large bounty and yearlong bragging rights.
The LSX Shootout will offer three heads-up categories, Drag Radial, All Motor, and Real Street, along with two index classes, LSX Rumble and 5th Gen Camaro. There will also be the hugely popular LSX True Street class where racers make 3 back-to-back passes and the closest averages to 9, 10, 11, 12, 13, 14, and 15 seconds each win $100 and and award. The winners of the heads-up and index classes will each win a large purse, contingencies and an LSX bow tie block valued over $2,200! The True Street winner will take home cash, a 6' trophy and an LSX bow tie block. Chevrolet Performance and GM-High Tech Performance magazine have also put up cash, awards, and bonuses for the fastest 5th Gen Camaro, Firebird, Corvette, G8, GTO, Cadillac, and truck/SUV on the property ensuring plenty of excitement as LS racers take it to the limit.
"The NMCA
Flowmaster
series has been very fortunate to have major support from Chevrolet Performance and Scoggin-Dickey Parts Center since 2007 creating the largest LS event of the year with the LSX Shootout in Indianapolis," said Steve Wolcott, CEO of NMCA and the LSX Shootout. "Payouts and prizes have grown every year and we are now able to offer LSX classes from mild to wild where competitors at all levels can compete at a national event to win cash, prizes, and lots of magazine and website coverage."
The Chevrolet Performance LSX Shootout is the largest LS event of the year with large purses, racer contingencies, bonus prizes from Chevrolet Performance and GM High-Tech Performance, major media support and much more. The LSX Shootout features LS drag racing and a huge LS car show presented by DuPont Custom Finishes.
NMCA - National Muscle Car Association
email
jtaylor@gmail.com
714-444-2426