Well, I think we're on track with things. My wife checked yesterday and the printout shows 3400 if I'm reading it correctly. The dealer is saying they're expecting the car by the end of the month.
Take a look. Originally my dealer siad 3/11 week, I checked with Becky and she thought 3/18 week. Either way it's in line I guess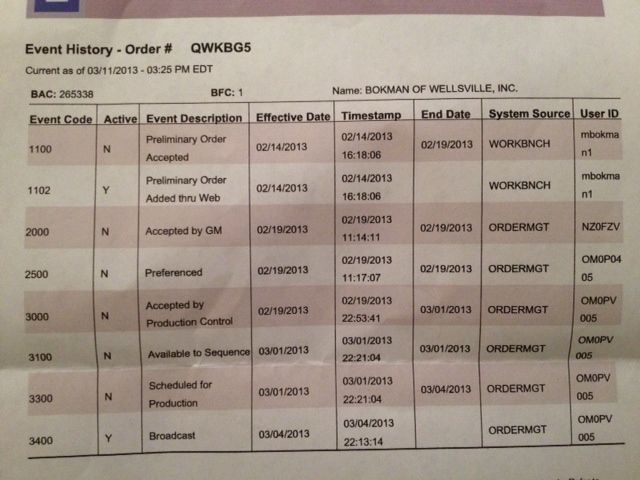 __________________
Ordered: 2/14/2013 Delivered: 3/21/2013
Mods: New Era Cam package, New Era OTR CAI, Pfadt LT's w/HF cats, VMAX TB.