I know this is "engine" stuff not FI, but most FI guys are the people who will buy this. So here it is:
Some of you may know that I ended up doing a 416 LSX stroker for my car, but I had already purchased a lot of parts for a 376. Everything is new unless specified. It's top of the line stuff and was designed to hold 1000hp. Anyways, here's what I've got:
Wiseco 4.07 -22cc dish pistons for blower motor; used 500 miles. Jet washed a week ago. $400, $650 new.
K1 lightweight forged Connecting rods, arp 2000 bolts, 6.125 length. $450, $600 new.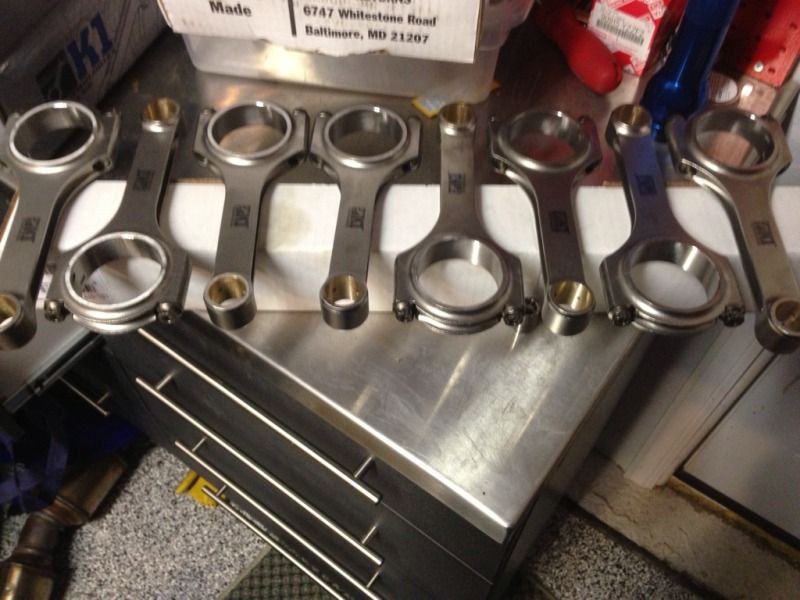 Lingenfelter GT9 cam, dual springs and titanium retainers. $575, $750 new. SOLD
Melling High Volume oil pump, $120, $165 new. SOLD
I'm open to offers, but as you can tell I'm taking a pretty good hit on this stuff. I will ship to lower 48 definitely, anywhere else can be handled if we have a game plan. If you need pics, you can text me, Jeremy, at 3034787088.
Thanks for looking. And let me know if you have questions.