Hi,
I'm sure that, if you frequent this site, you have heard the name Street Slayer pop up from time to time. We have had great results with these clutches in the 5th Gen Camaros, and received some really nice reviews. With that being said, I just wanted to make sure all of the 4th Gen guys know that we do have a line of Street Slayers for the F-Body Camaros as well. For more information, feel free to visit our website by
Clicking Here
or giving us a call. Thanks!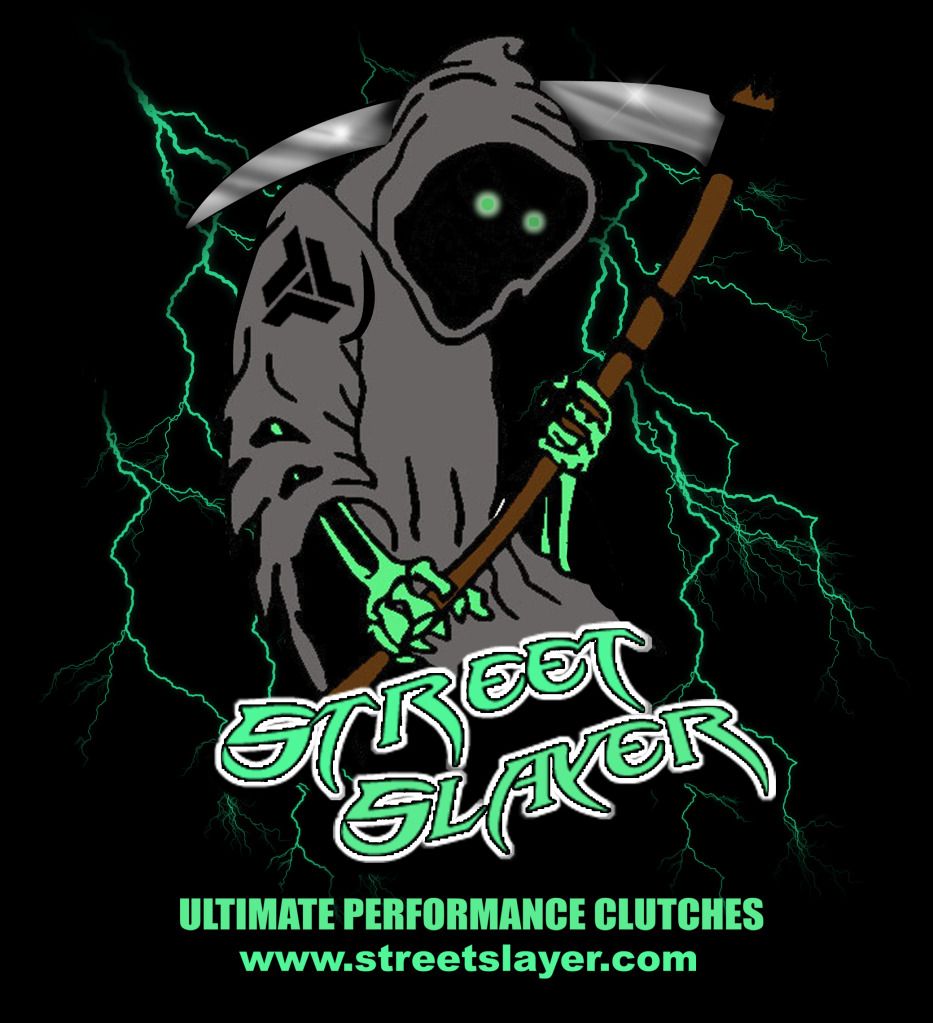 Cyber Predator's Street Slayer Triple Review:
http://www.camaro5.com/forums/showthread.php?t=235275
Please check out the full review
HERE
Quote:
Originally Posted by
The 2010 Sin

This is my 10,000 mile review:
We un-boxed the Hendrix engineering street slayer billet twin carbon and they were excited. Finally a clutch that looked the part. (the install tech was a little concerned about it being a strapless design but he followed the instructions to a T and did it right.)
First drive was unbelieveable! MY CAR MOVES WITHOUT SQUEAKING OR SHUDDERING! I dont have to "LEARN HOW TO DRIVE MY CAR" either.
I find it crazy that this clutch capable of holding 800RWHP drives easier with a smoother engagement and no shudder or squeal driven normally. After 10,000 miles of driving on this gorgeously performing clutch.
Bravo
http://www.hendrix-engineering.com/
You've done a bang up job on this one..

Quote:
Originally Posted by
blufin

I went with the Street Slayer twin carbon when my stock clutch gave out after several hundred passes at the drag strip. I couldn't be happier with the street manors and how it performs on the strip. Even when new, the stock clutch would get hot and smell terrible after a few launches. The Street Slayer has never smelled after a full night of racing. The engagement/disengagemet is smooth like butter and holds tons of torque.
Quote:
Originally Posted by
mstanford.us

I put in a Hendrix Engineering Street Slayer twin carbon this spring and I love it. Very little break in, great street manners. It's a little more "grabby" than the other 2 clutches I had in the car, but nothing annoying, just have to hold the sticking point a fraction of a second longer..... 7 trips down the 1/4mi so far with the HE.
Quote:
Originally Posted by
BigMatt

Another vote for street slayer twin carbon here! Fantastic clutch.
Quote:
Originally Posted by
SSE 4 2SS

Ok. My perspective.

Several trans removals later, I made the decision to get a different clutch, and shopped to the end of the Internet.

I talked to other big hp people, and finally to Street Slayer. Tommy told me the truth in a very concise method. I didn't know at the time it was the truth, but it turned out to be.

My triple disc Street Slayer holds everything I've thrown at it... Almost twice the hp listed above, and it engages like the stock clutch did on the street. The light switch is gone. It is a more expensive clutch, but the results are most assuredly worth it. It can also be rebuilt for way less then new. No more throwing away the clutch and flywheel and starting over...

I'll never buy another brand of performance clutch...
Quote:
Originally Posted by
Whipped416

I second that .. Triple carbon street slayer here and has been awesome!!
850 rwhp and rwtq with not 1 single issue!
Quote:
Originally Posted by
BigMatt

I have the twin carbon street slayer on mine with a whipple. It holds the power no problem and drives smooth!