Ok so last night i added the new paint. I got it from home depot. I called every home depot within 100 miles and none of them had working concrete grinders. So i didnt grind. I did however spend 2 days cleaning and cleaning the floor. Hoses it down and wipe it up and do it again and again and again. Lots of cleaner and greasers.
The directions told me that once i mix the paint with the hardener i have one hour to put it down. Let me tell you that you have 45 mins. I have never painted anything as fast as i did last night. Still did a great job.
If you end up doing this, make sure you have some people with you. Someone that could of kept stirring the paint would of been great. And make sure everything is where you need it and have a plan of what to paint first. Now i have to wait a week before i can drive on it.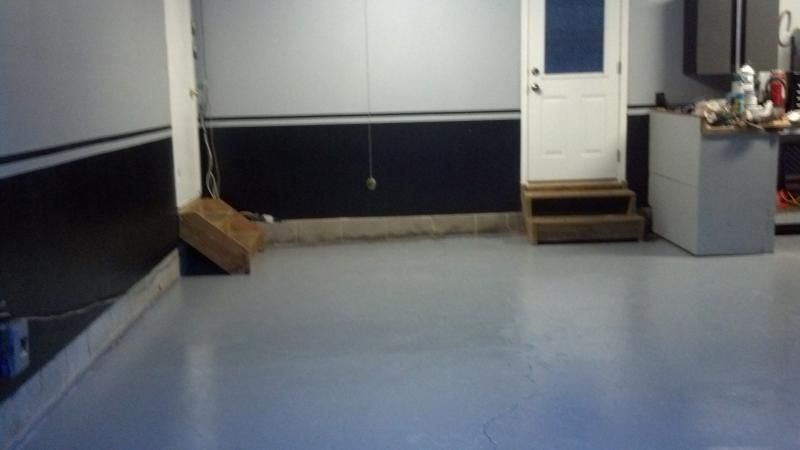 Ill get some better pics soon but well............ shark week is on right now.
__________________
2014 1LE 2SS Camaro Recaro seats, Custom Cam, Kooks LT headers, CAI intake, Z/28 Spoiler, Z/28 Belly Pan, Z/28 Brake Air Ducts, Stainless Steel breaklines, BMR Toe Rods and Trailing Arms resulting in 482.49 RWHP