Quote:
Originally Posted by
wildeone

A longtime trusted coworker of mine in another state has had this Camaro for the past 10 years. He sent me a photo as I expressed some interest in it several years ago when he mentioned having it in passing and he is now ready to part with it. He is going to send me the VIN info sometime this week but I cannot tell from the photo what model Camaro it is as I am not very experienced with classic cars.
I am told it has a 305 in it and it is a 1979. He said it was a Berlinetta, but it does not look like the photos pf the Berlinettas I have seen. the front end looks like a Z28, but the hood is not the same as most. Any ideas?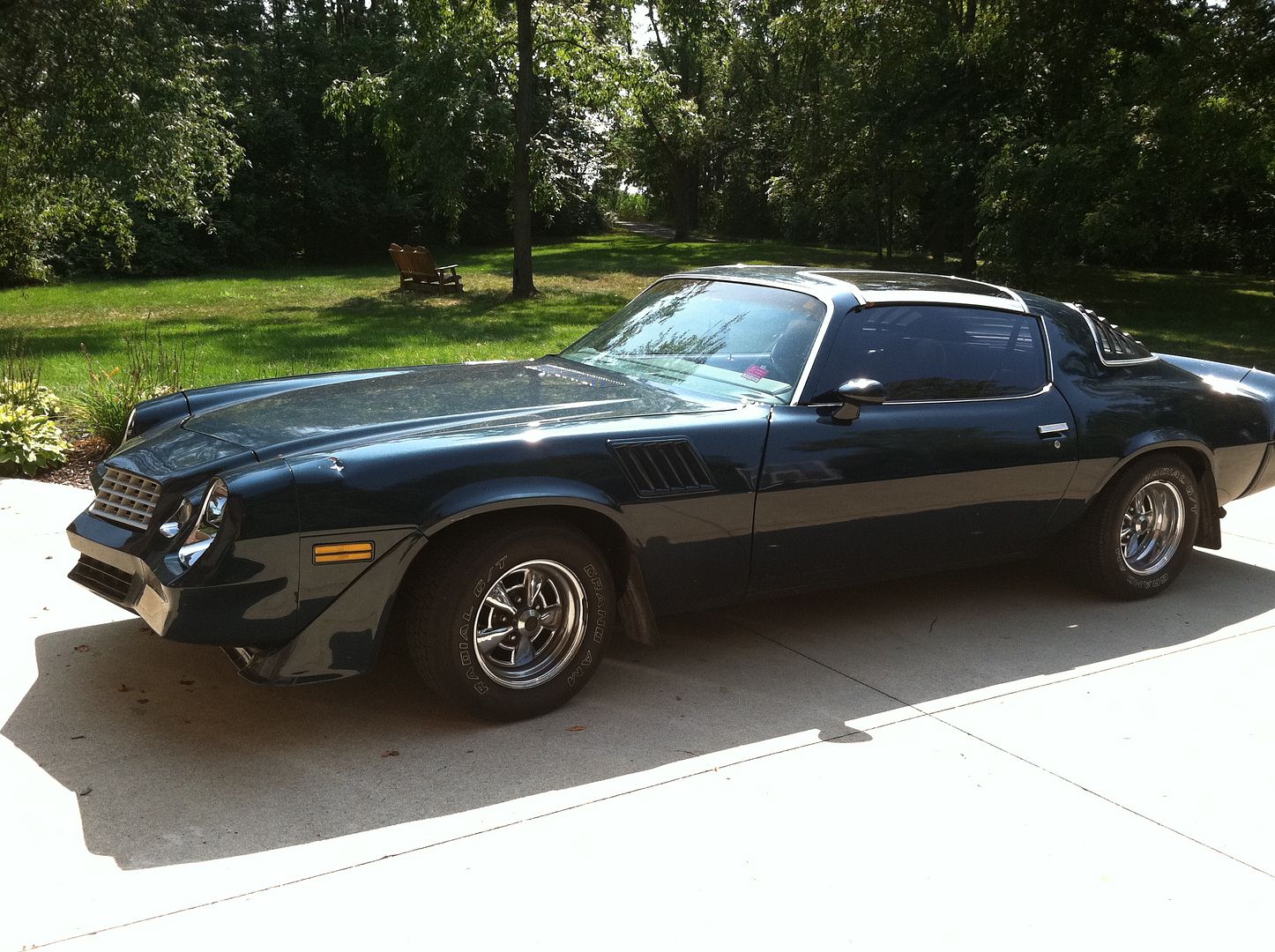 Thanks in advance!
Perhaps you can have your friend look for the build sheet? It is usually located behind the rear seat back. Not that hard to find. If it's still there it will answer a lot of questions.
Not sure about the Berlinetta but you could get a Z-28 with the Type LT package before 1979. The Type LT and Berlinetta's come with the factory gauge package. The pic shows the fender vents and front spoler. A '79 Z-28 would also have a spoiler (not sure what the actual name is) piece in front of the rear wheel opening which matches the front spoiler. '78's didn't have the rear spoiler.
The car would be a good base for a Z-28 clone. Just need the upper and lower grill pieces and emblems. If you take off the under hood insulation you can see the bolt pattern for the hood scoop. Drill out the holes and find the center of the carb and cut out a hole for cold air.
I would get it if you want a good project car and if you could get a good price.
Good luck!