Body shop Tampa/Bradenton area?
---
Anyone recommend a shop that can take care of the following?
Top of left rear quarter took a hit from something and created a 'dimple' dent and in the middle of the dent is a small area that is down to the metal. There are two other marks that went through the clear coat and not quite to the metal. I touched em up a bit.
Couple pics: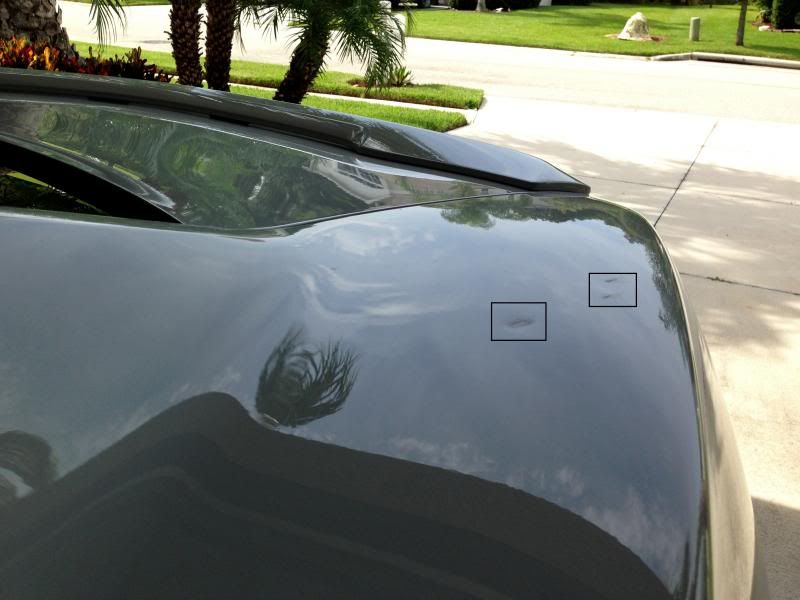 __________________
SUSPENSION: DSS axles, Granatelli Motorsports adjustable toe links, Pfadt rear trailing arms, Energy Suspension subframe bushings, Eibach Pro-Kit Lowering Springs
DRIVETRAIN: LPE 3:91 gears
ENGINE: Comp Cam (227/235 .614/.623 114+4), C5R Timing Chain, LS2 Chain Damper, Melling High Volume Oil Pump, TSP underdrive pulley
INTAKE: FAST LSXR 102mm manifold, Nick Williams 102 MM Throttle Body, Cold Air Inductions
EXHAUST: Kooks Long Tube Headers 1 7/8"x 3" with cats and coated, Magnaflow catback, QTP cutouts
MISC: MGW short throw shifter, RX catch can