I recently moved into a new-ish construction home (less than 2 years old). I inherited a "finished" garage (i.e. drywalled and floated). It came with a giant ass "Shelf" that the previous owner built. And suspended shelves from the ceiling
In this picture it's partially down: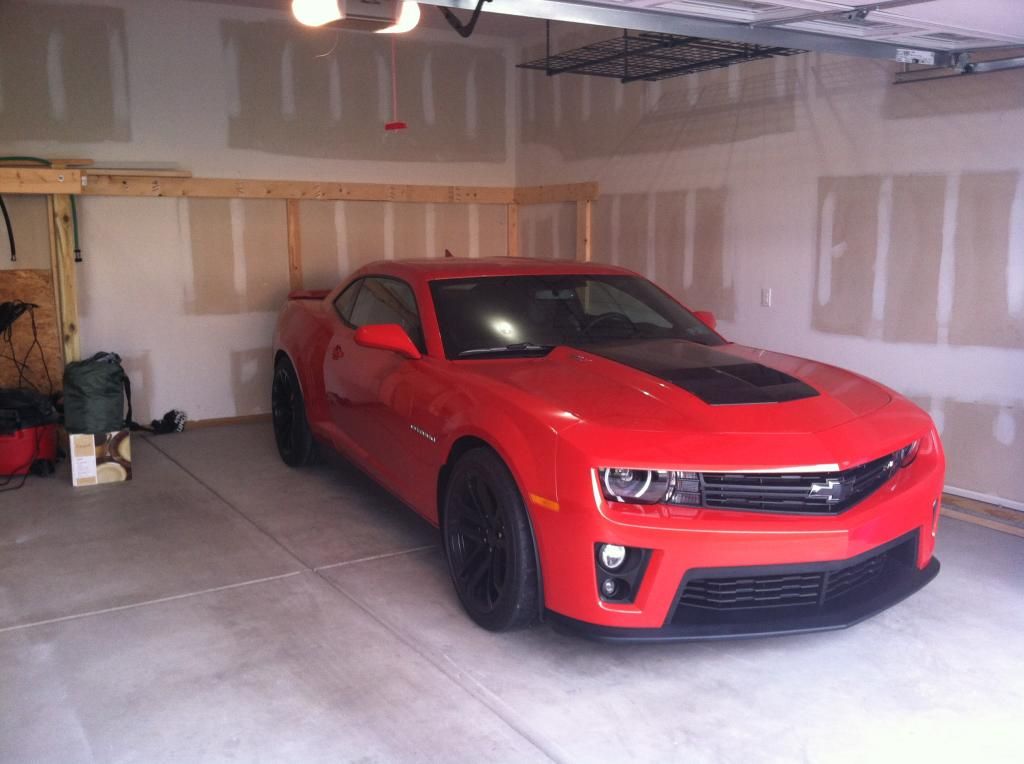 I've since taken that down. Haven't gotten to the suspended shelves yet but I will.
Here is the rest of the garage: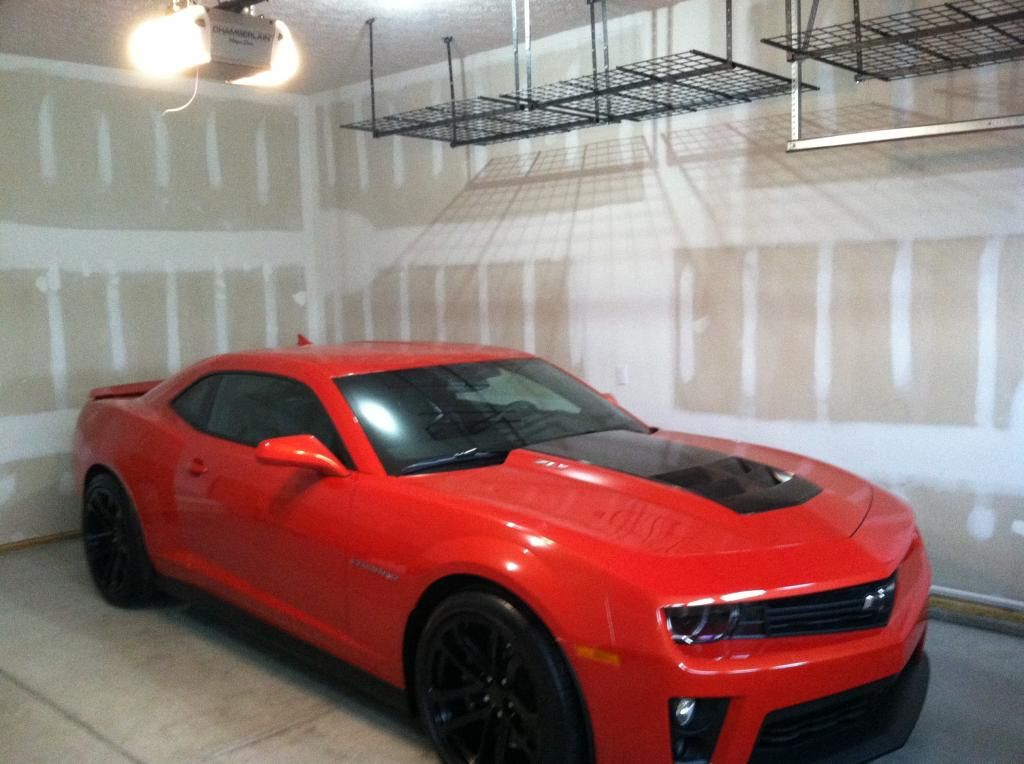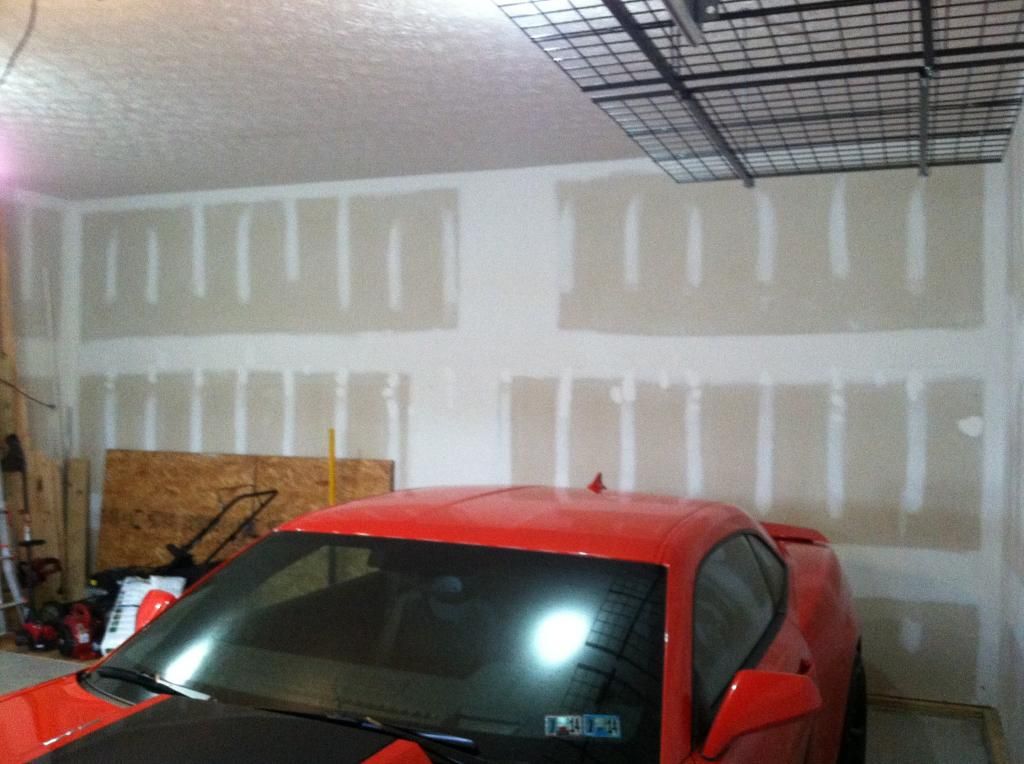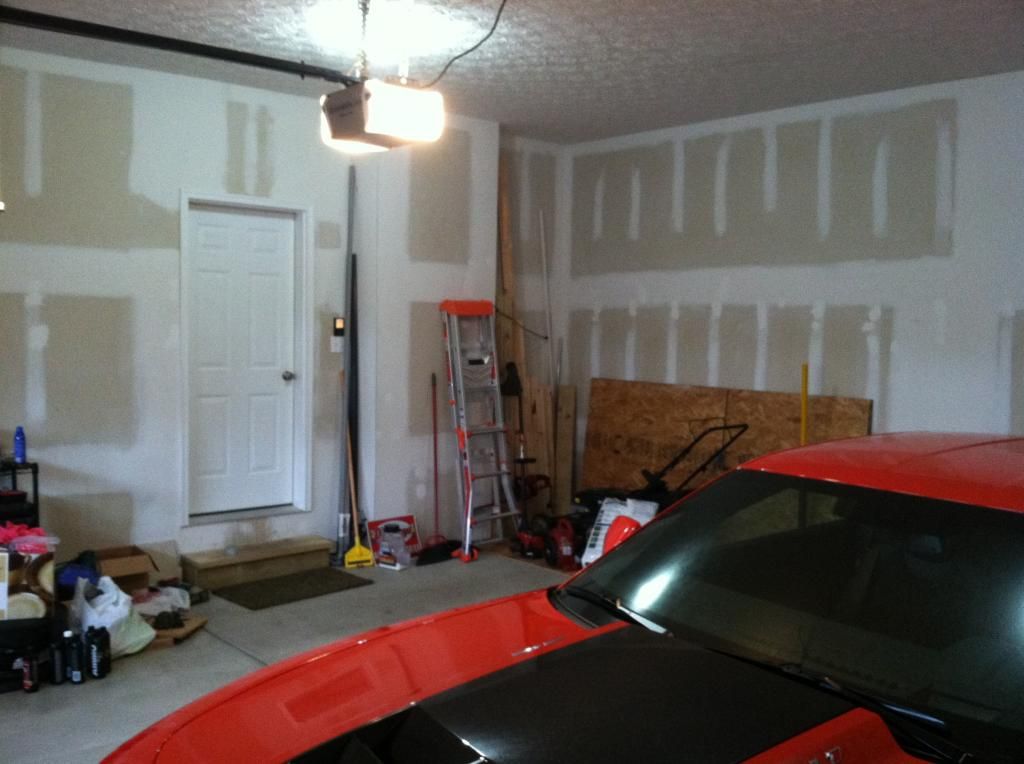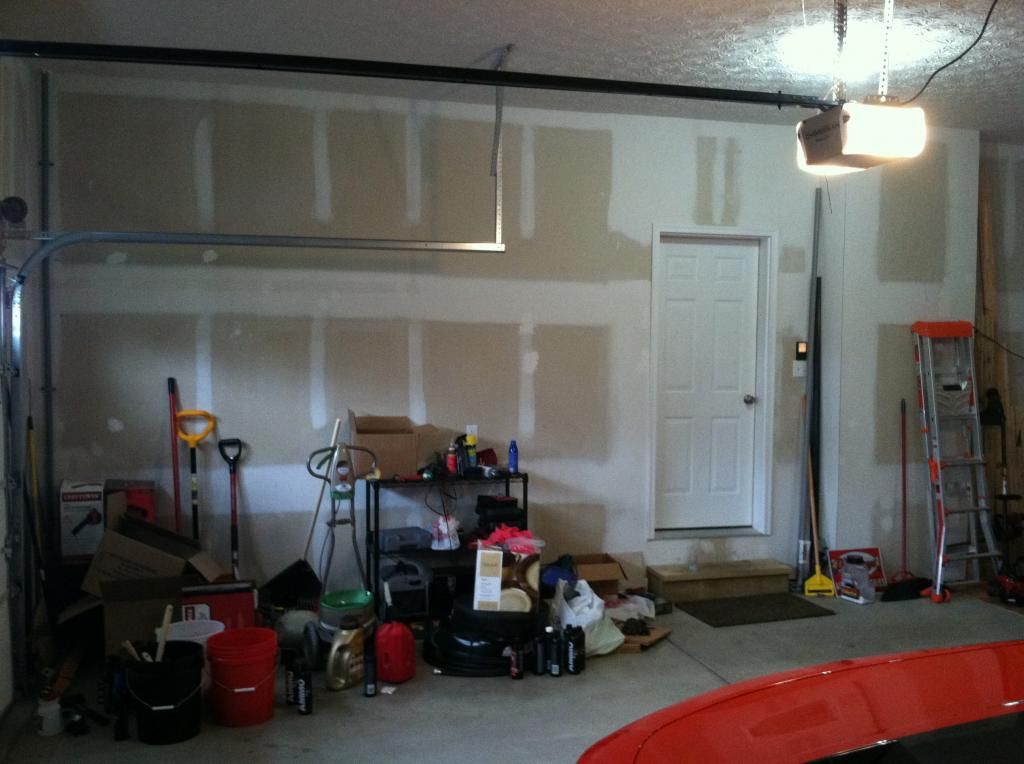 Please excuse the mess, again, I just moved in. For the time being the lawn equipment will be in the garage (looking for a shed as we speak). Once I get that, the lawn equipment will go.
I'm looking for suggestions on where to put the cabinets and work benches etc. I already have the color scheme down. The bottom half will be a medium grey (think Ashen Grey) in full gloss (water resistant), the top half will either be full gloss white or a full gloss lighter grey. In the middle of the two colors will be a North Wester style stripe pattern in Orange. Here is an example of the stripe pattern:
The floor will also epoxied. Probably sometime next spring/summer.
So with all that said: lets have at it with the suggestions.
-G