I can not imagine that install is possible at all. Here is the clearance between my eforce and cowl, (about enough to slip a piece of paper through) and I believe the eforce is much lower.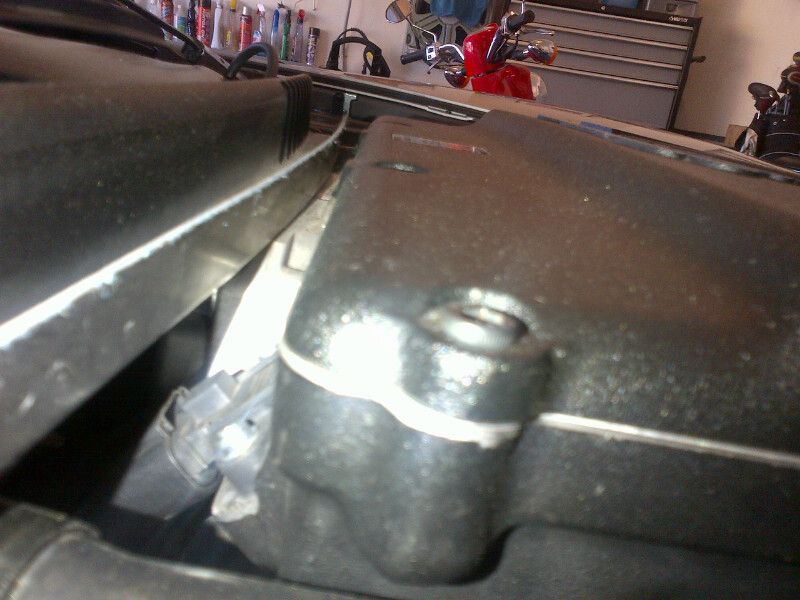 __________________
2007 C6 vert, auto, F55, LT3
LME LS402 , WCCH 245 Heads, Pat G. Custom cam
E Force SC, ARH 1 7/8 headers, NPP with M2W
160 degree stat, Dual fans, Casper fan switch,
3.42 polished gears, hardened shafts, Alky control meth, Cartech line lock, ECS axle loops, Trans brace
ID 850 injectors, 2.75 pulley, comp rockers, Morel lifters, BT springs, Trend 3/8 pushrods, ATI 10% OD Damper
Circle D Triple Disc 2600 stall
780 RWHP @ 6250, 770 Lbs Torque @ 4300, Tuned by FEDERAL
New YSI build underway !!!