This is a great picture GizmoQ sent me over a year after his Chiller installation on his XLR V over spun to 20psi.
Here are the 3 cores Standard 30 plate, 40 plate upgrade and the Xtreme 18".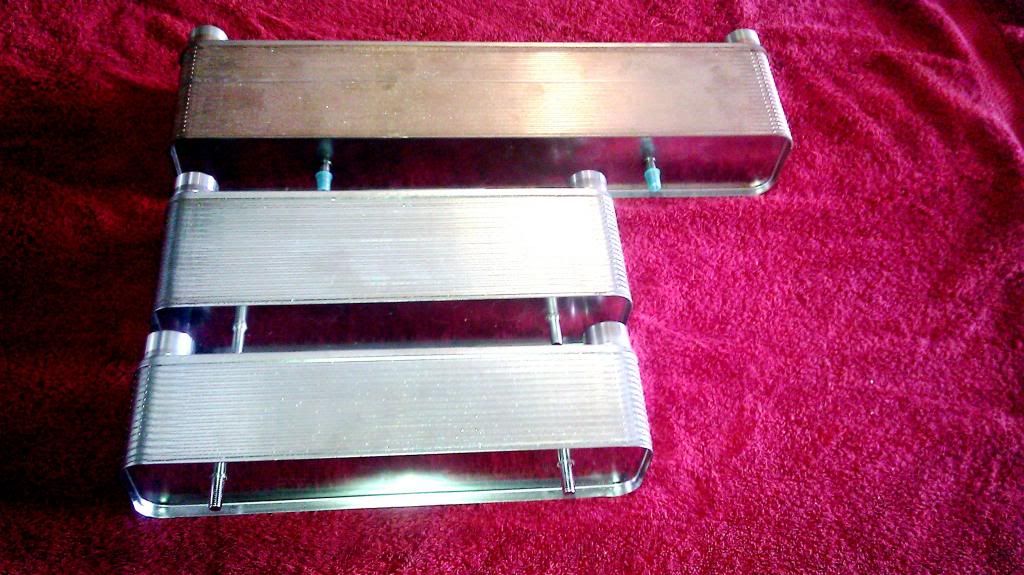 Standard vs. Xtreme Chiller.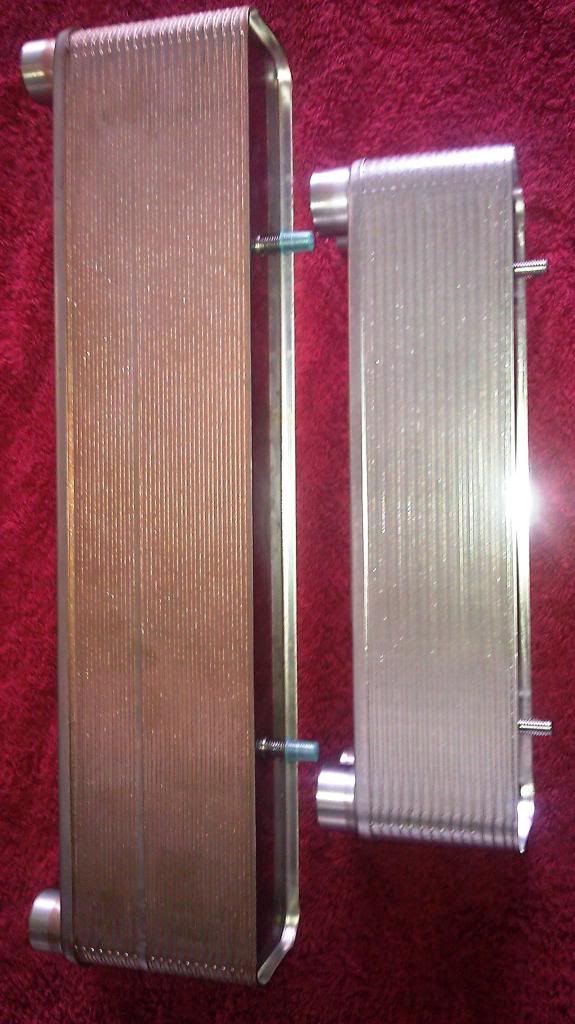 Here is a Chiller I removed installed by another shop side by side with our standard 30 plate used since 09. It appears to be a 20 plate which is 1 of many reasons it never worked.