Sorry for not getting to this sooner, but the car is done!! and home back where she belongs. It is not 100% complete, we still need to re-cover the seats and change the door panels as well as paint some of the interior trim, but my dad did not want to wait another year so we picked it up last month and he has been driving it ever since. But with winter fast approaching it is now resting comfortably in the garage awaiting good spring weather. Here are the pictures. It took over 1 year but was completely worth the time, money and effort from everyone at The AutoDream Group who had their hands on this car ....
Stripe Package put back on, was not an exact match to the original but still looks amazing.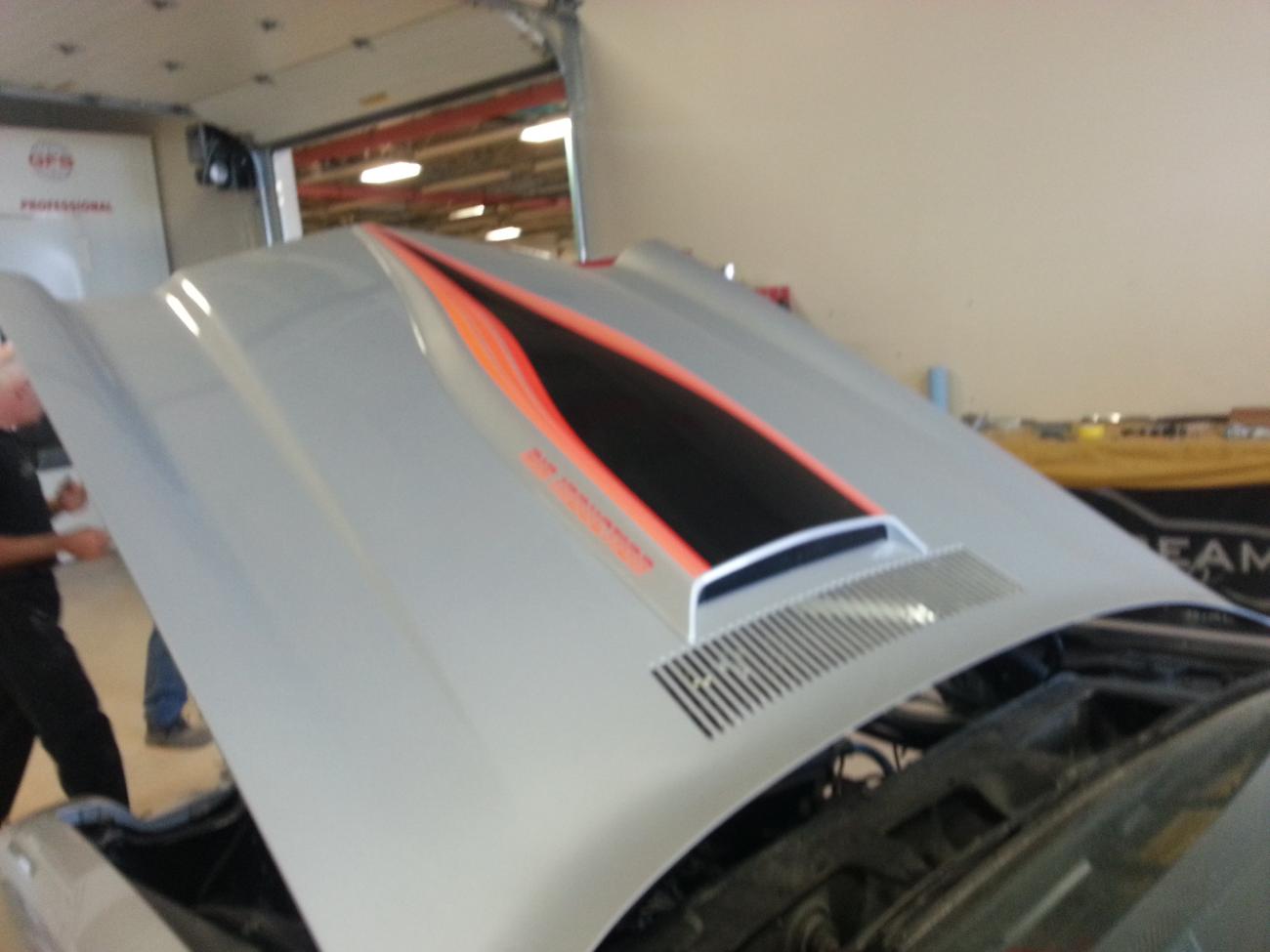 Added some noise and heat dampener
Glass back in and new Pioneer speakers added
Seats are in
Little details like adding some red paint to outline Hurst, its things like this that show the difference between someone that cares about working on a car and someone that doesn't.
Original rims just re-machined and painted, along with a new set of tires, had to have the raised white lettering
Just some minor mechanical and interior things to complete at this point.
Door trim is back in, looks amazing and fit really well for some aftermarket pieces.
My dad believes that these are still the original leaf springs.
This is it, the day we took her home, the following pictures can speak for themselves....
Here it is, full circle, this garage will never be packed with junk again.
Thank you to all who have been following along, and if anyone is ever in Ontario, and specifically Brampton, let me know and you can definitely come check this car out.