Looks like the new coil harness worked - engine ran smoother and not missing. Moving the flex fuel to a dedicated 12v input solved the sensor issue -- the defective coil harness may have been an issue all along -- one sensor failing and the second one jumping all over the place -- so very likely, with this coil pack harness, I would NOT have had an issue with the DSX harness. Since I've moved it to a dedicated 12v source with a 5 amp fuse, its staying there.
NO ABS/StabiliTrak issues, and MAN, does it run better -- SCARY better let me tell you -- 3rd gear @ 70 mph and floor it -- look out -- I made sure I was clear of any traffic -- in Mexico -- and damn did it take off -- a 70 MPH burn out....
NICE...
Here is a graph of the good news: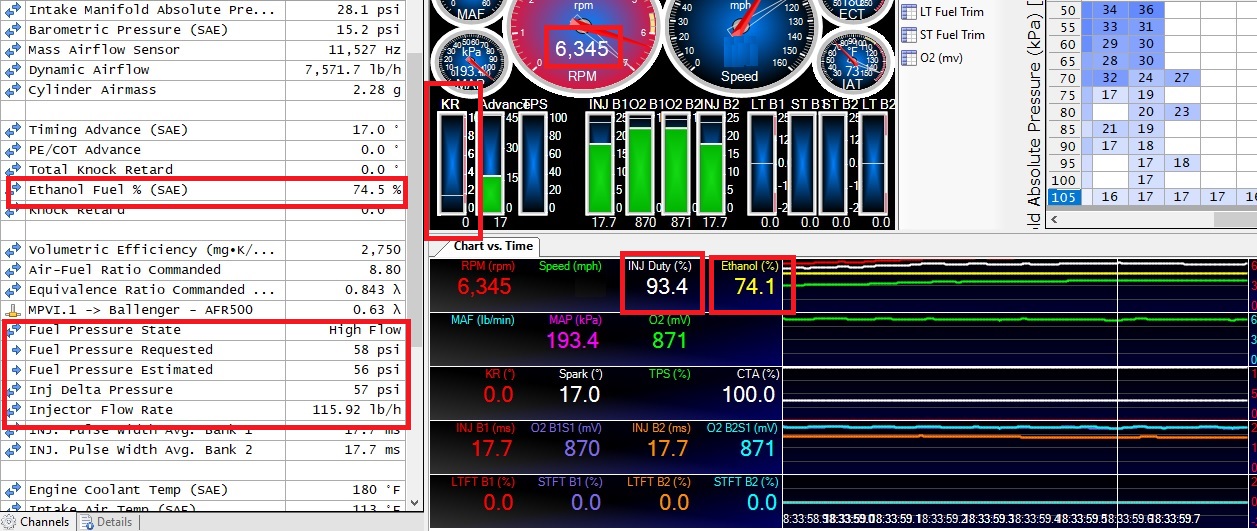 The new Recaros' and Alcantara steering wheel are da' bomb -- awesome for sure...
Sigh, now its all working -- very nice, what to do next, I wonder...
-Don