1996 CORVETTE
MILES: 112,000
ENGINE: 5.7 LITER 350 V-8 300 HORSEPOWER
AUTOMATIC TRANSMISSION
COLOR: TORCH RED
INTERIOR: LIGHT BIEGE
ACCESSORIES: AIR CONDITIONING, DELCO-BOSE AM/FM STEREO, DIGITAL CLOCK, SIX-WAY POWER SEATS, 4-WHEEL ABS BRAKES, KEYLESS ENTRY, HEATED ELECTRIC MIRRORS, HALOGEN HEADLIGHTS, POWER WINDOWS, POWER DOOR LOCKS, REMOVABLE ROOF PANEL.
NEW INTERIOR, NEW CHROME C5 WHEELS, NEW TIRES, NEW BRAKES, NEW DRILLED-SLOTTED ROTORS, NEW EXHAUST, NEW WATER PUMP, THERMOSTAT, RADIATOR, BELTS, BATTERY, FLOOR MATS, LOTS OF CHROME ON ENGINE, ALL SEALS ON ENGINE AND TRANSMISSION REPLACED, ORIGINAL PAINT.
THIRD OWNER- ALL RECEIPTS SINCE 1997
TROPHIES:
CORVETTES LIMITED, 5-6-07, SECOND IN CLASS C-4;
CORVETTES FOR FUN, 10-7-07, RUNNER UP C-4; SUPER SPORT CAR SHOW 8-16-08, THIRD PLACE C-4; CORVETTES FOR FUN, 10-5-08, RUNNER UP C-4 STOCK;
6-7-09, VICTOR VALLEY CORVETTES, SPONSOR'S CHOICE; FIRST PLACE C-4 ELITE CORVETTES 2009.
Price: $15,000
Location: Upland, California
Cell: (626)485-9216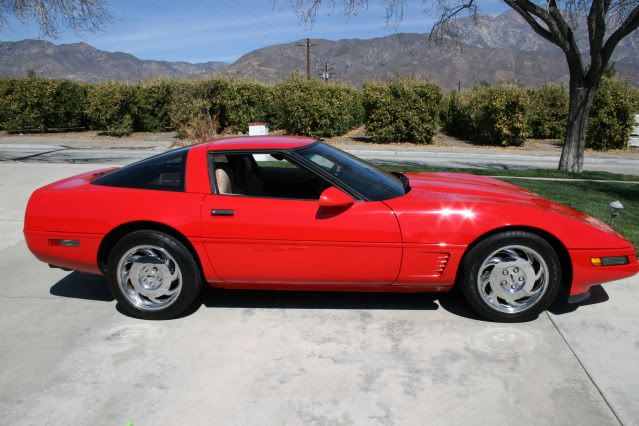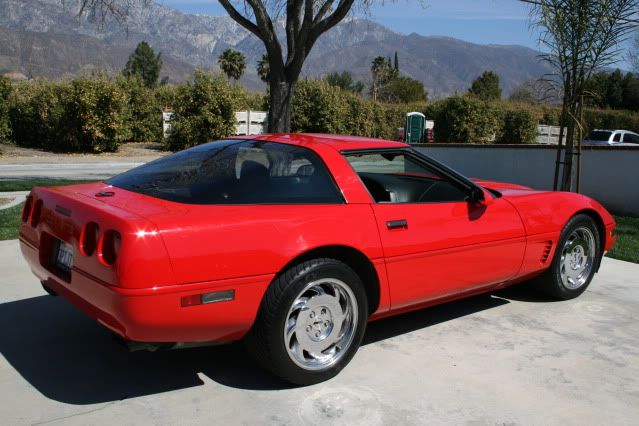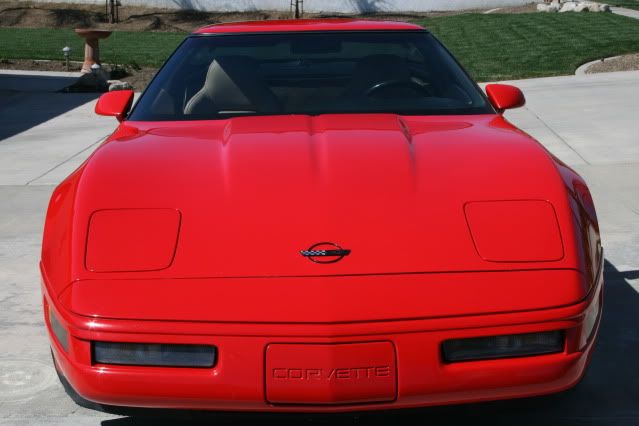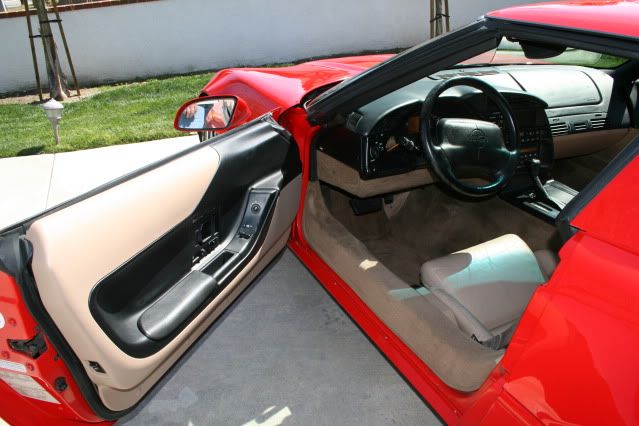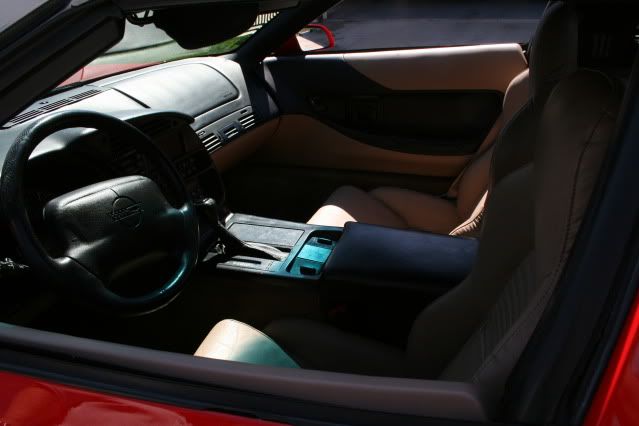 Photos from today! Things have been added since last photo shoot! The rims are chromed all the way through! Amazing job!