+1 on the SJM Kit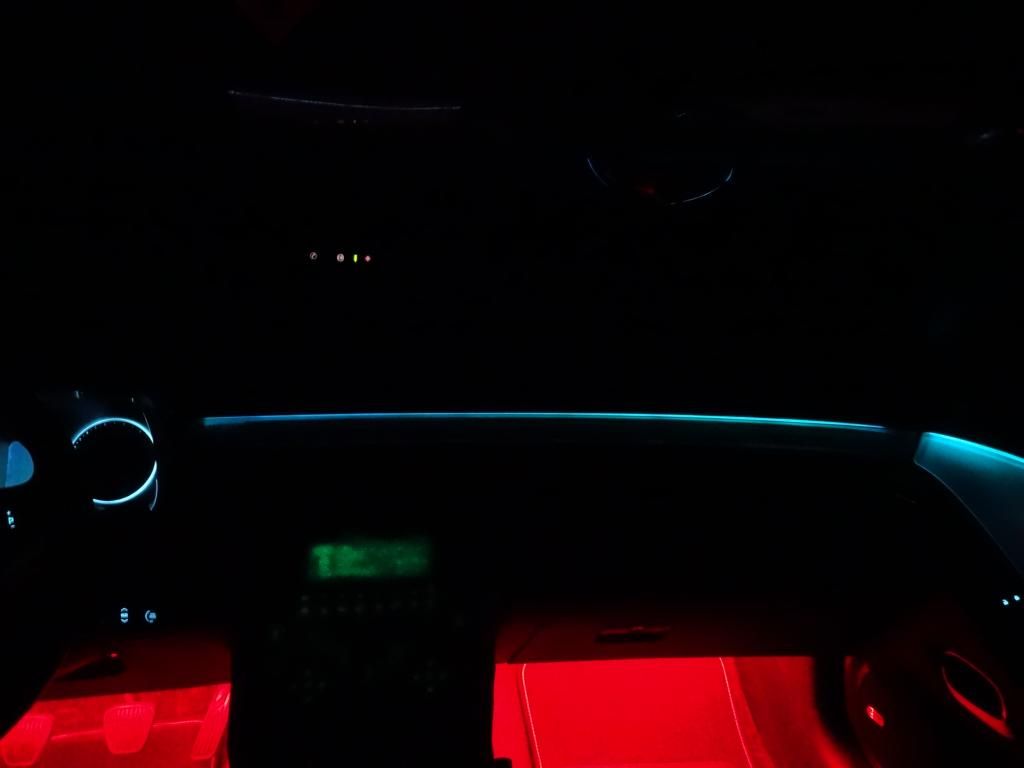 Gap method is putting weather stripping behind the dash pieces to create a gap and turning the pipe to shine upward onto the dash and not through the applique.
So either
1)your pipe is sagging in the middle.
2)it is a cheaper pipe.
3)the dash piece is not gapped right and blocking the light from shining upward.
I have a DIY on dash and door ABL with tons of pics somewhere on here.