Quote:
Originally Posted by
Pencil.Fight

I like it. It's simple, yet bold. And it puts everyone else in their place.
The only problem I can see is that anyone who's not a Camaro enthusiast, or is a Mustang/Charger enthusiast is going to look at that and their first thought will be "That's more than two words!". Of course, it may take a few minutes for them to count that high

, but nonetheless...
They could just alter the first words to-
A few words to the competition.
Oh, and I knew I'd seen this idea before-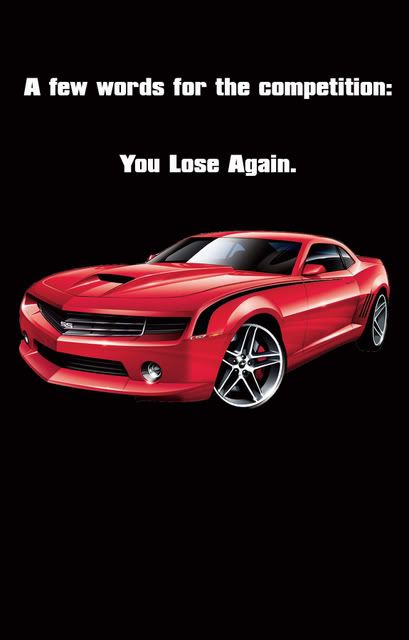 From way back in February 2007 over on CamaroZ28.com