we have them:
Now through Year end Lashway Motorsports is offering the RX Oil Separating Catchcan on sale for $139 shipped for the single valve units (for NA & Top mount superchargers) and $159 for the Dual valve model for Turbo & Front mount SC applications.
The RX can is the only unit available that has integrated positive closing poly check valves & self regulates the amount of flow eliminating oil pull-through during deceleration from WOT runs.
The cans are nearly 1 qt capacity, have a unigue disc baffeling system and perforated dispersion tube to ensure the vapors not only cool quickly to droplets, but the large separation chamber allows the flow to slow enough for the droplets to fall out of suspension trapping it before the vapors travel a final passs through a separate exit chamber and out the integrated checkvalve.
The dual valve unit is the ONLY one on the market that ensures continueous crankcase evacuation no matter what the operating mode. In boost or not, the dual valve unit detects the moment the intake manifold becomes pressurized closes preventing the boost from pressurizing the crankcase, and opens the valve allowing the FI head unit inlet to provide the vacuum needed for continuous evacuation.
Remote drain tube makes emptying simple & mess free.
Optional breathered oil fill cap with built in oneway check valve add $39.
Available in most popular GM colors or polished aluminum.
Specify the make/model/year/engine & color/finish desired: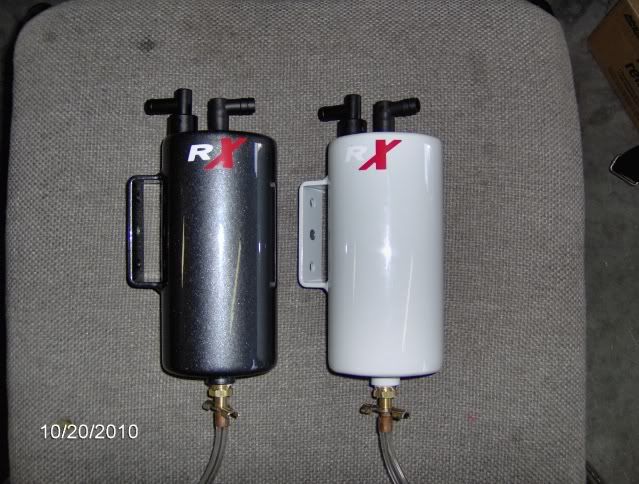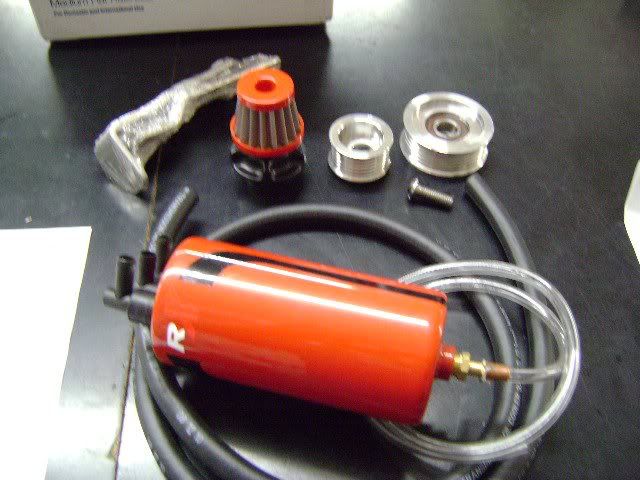 [IMG]http://i262.photobucket.com/albums/ii115/RevXtreme1/GreenMettali****.jpg[/IMG]