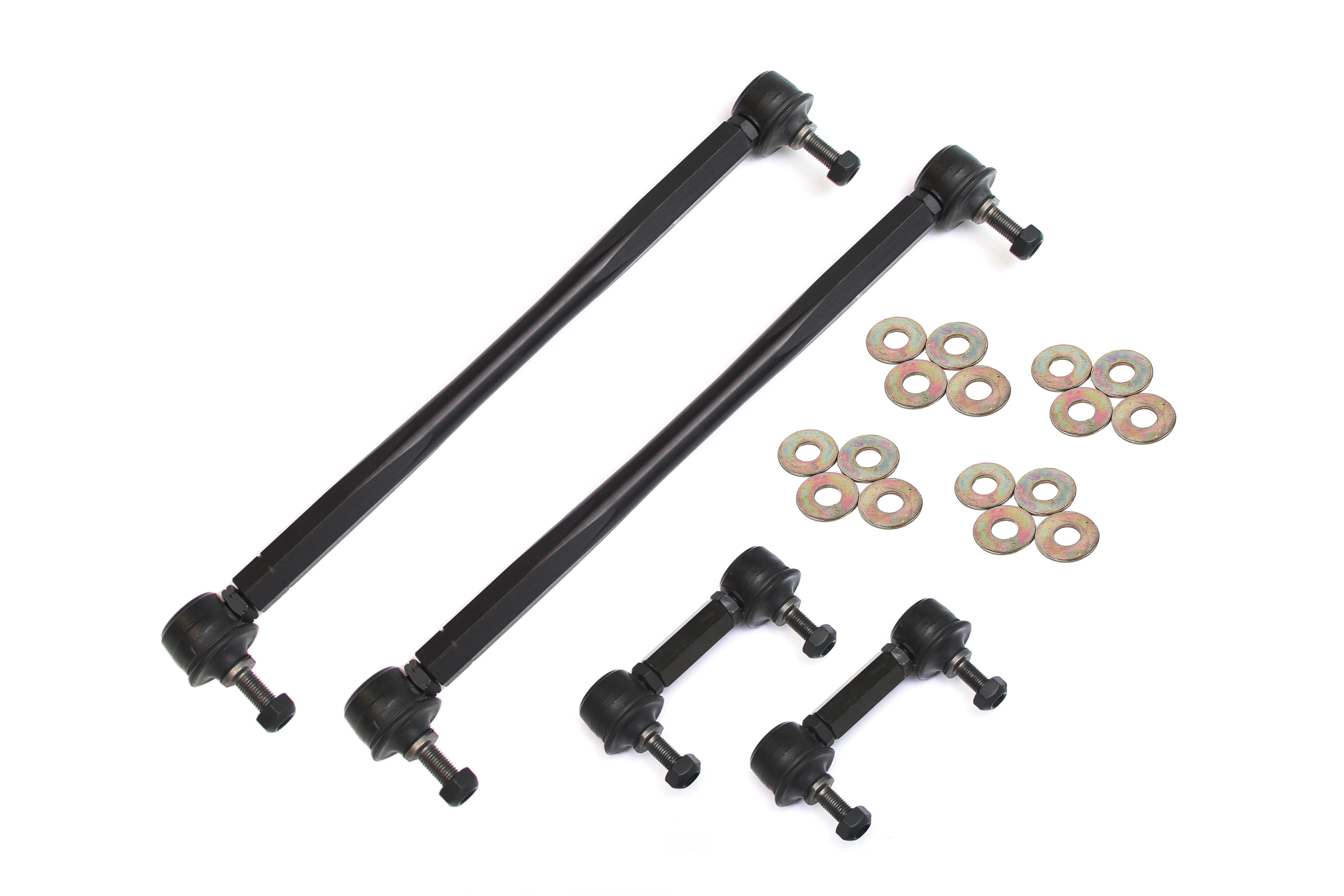 Reduce End Link deflection and increase sway bar effectiveness with heavy duty Sway Bar End Links from BMR Fabrication. Upgrading sway bars on this platform has proven to bend the weak 3/8" diameter OE end links when subjected to aggressive driving maneuvers.
BMR's front end link is made from heavy duty 7/8" diameter tubing and utilizes high quality spherical rod ends on each end. The Teflon-lined, application-specific rod ends used for this application feature low-profile, recessed bolt mounting and built-in standoffs. BMR End Link Kits will outperform the OE end links in your Camaro, providing you the stability and control necessary for high performance driving.
Installation time for End Links is only 1.5 hours.
BMR End Links: $199.95