Hello All,
As I review this forum, most of you probably already have gone through this process, some with success, others like myself, probably not.
At any rate, while installing my recently acquired cold air intake, in my haste, I broke the two ends on the factory PVC tube.
So, in an attempt to prevent others from doing the same stupid thing that I did, I have attached a few pictures for those who are contemplating removing their CAB for a cold air intake system.
When you remove your engine cover, you'll find the PVC tube attached on the left side (that's the passenger side) of the engine. It's a long curved black tube that comes out of the air intake tube, refer to picture: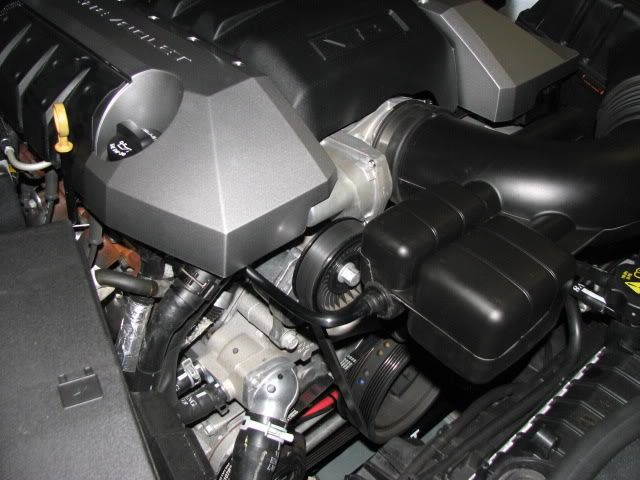 Here's a picture of an "umolested" PVC tube:
Follow the tube which parallels the fuel rail and you'll see that it's attached to a metal tube. The PVC tube has a small knob on it and if you press it down, you can remove that end of the PVC tube without breaking it (as I later found out

). Here's a picture of the end that has the small knob I am referring to:
Once you have that end out, be careful not to break off the other end of the tube which is inserted into the intake tube. It's just as delicate as the other end. Here's a picture of what that end looks like:
Just gently and carefully pull the PVC tube out of the intake tube and you'll be able to save it in the event you want to re-install your factory CAB.
Lesson learned for me, patience. Luckily, I was able to find a replacement on line for future use.
Allen