Fun fact of the day:
you get what you pay for
This is a picture of dash camera #3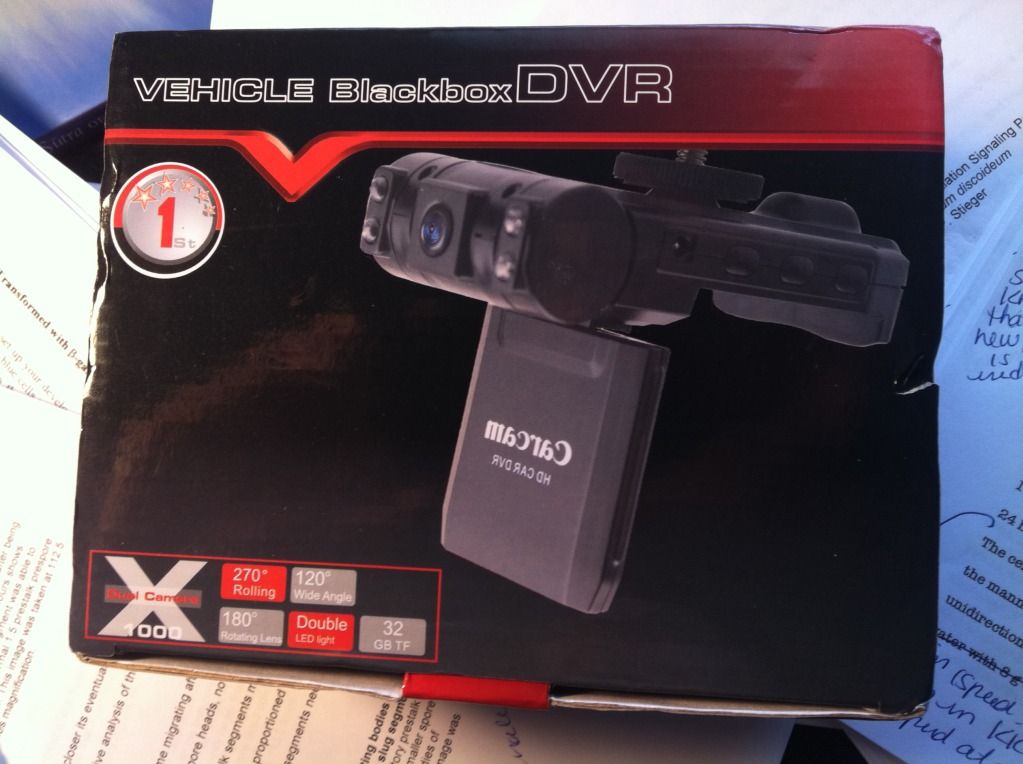 It was only like $55 shipped - and it's getting returned on Monday. Thing is complete crap, shouldn't have bought it. The first camera I got was great quality and worked great....during the day. It was useless at night (see earlier videos). So I've been hunting for another camera. First may I say that I found the PERFECT system:
MVS Predator I Police Video System
Is that way over the top? Yes, but I bet it would work great. Pretty sure I can't by it being that I'm a private citizen and all. I also found this other company:
DOD-Tec
who has a lot of good looking products. I sent them an email about which one they think would be best for what I'm trying to use the camera for. Currently I'm leaning towards the F880HD (AF+IR).