installed my CAI intake. Really wish I had taken the time to drive to the station so I could do it in one of the bays instead of on the street. It's about 38 degrees here.
Everything started with taking out my Injen CAI (which is for sale BTW
). That wasn't too complicated, though I did get a nice surprise.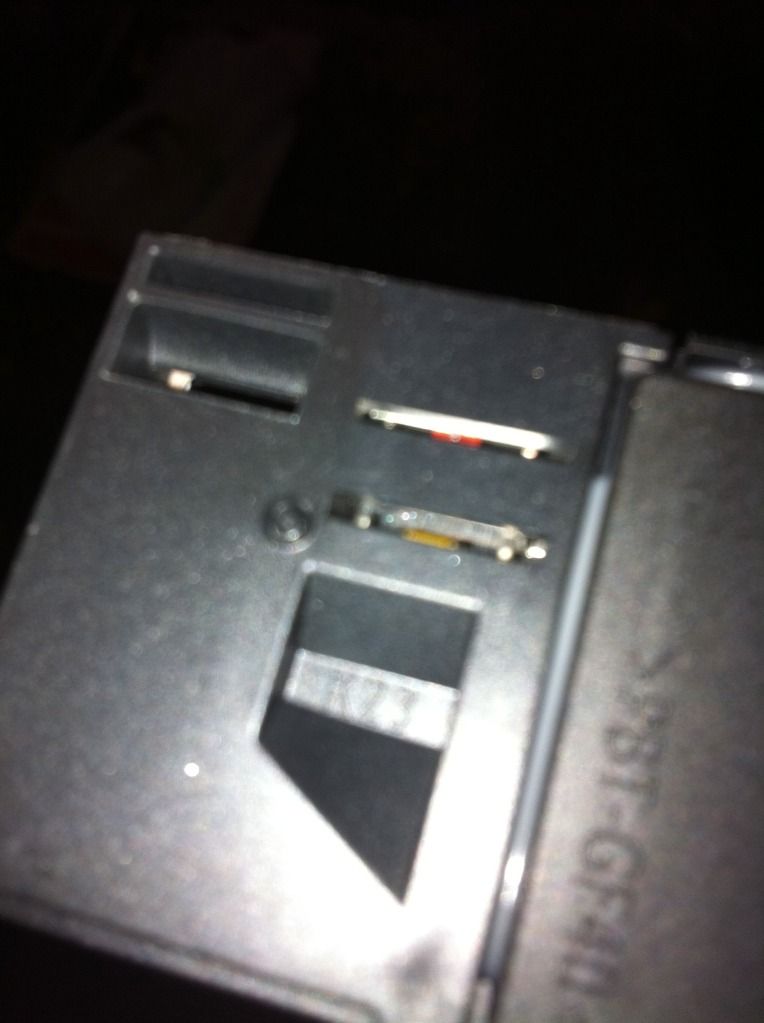 Turns out I have one of the "strong" MAF sensors. Weeeee. I'll take a win where I can get one OK, no judging. This is a judge free zone. Vigilante justice only. Any who, moving on.
While I was taking apart the Injen CAI I happened to notice a not so pretty residue in the collector (at least that's what I think it's called) part of the Injen.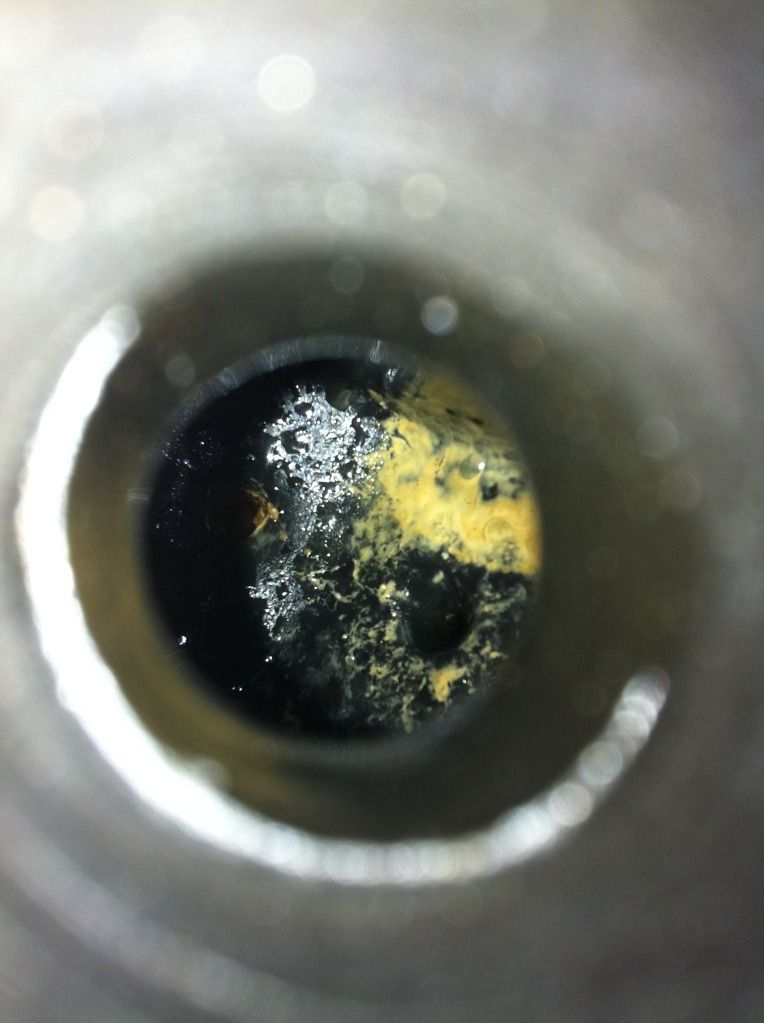 WTH is that crap? Well, I asked Tracy (SC2150) about it and apparently I'm just a tad bit slow to the draw today. The "plaque"/crap is oil residue. Why is it in my vacuum tube when it should be in my catch can? I don't know.
For some reason I couldn't get the MAF sensor to screw into the CAI intake's tube. Probably spent about 25-30 minutes trying to make the damn thing fit. Very frustrating. Especially since I was racing the clock to be done before it got dark (which now at 5:41 it is pitch black outside - aside from street lamps). Anyway that's enough tangents for the day. Here is the finished product.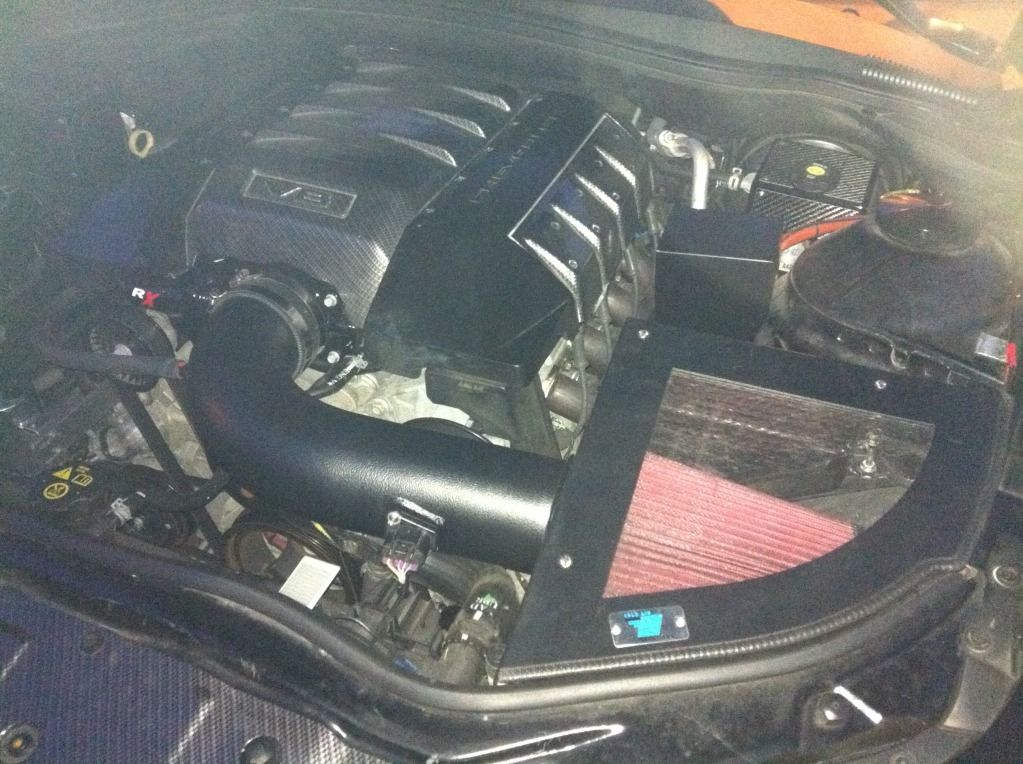 As I was kind of rushing the install I skipped to major/minor details of the installation. First, I did not install the ADM scoop. Second, I did not install my W/W relocation. Well the later is simply because I don't know where it goes/how to install it. I'm pretty sure it is the Apex one (it's clear/white plastic). I'll be looking that up later.