So, I posted this in a DIY thread that Ofer started
LINK
but I also wanted to put it in here seeing as it is part of my build and what not. Well, here goes nothing.
OK so relocating the XM antenna. Loads of fun right there. Took me about 3-4 hours (I wasn't really keeping track, my bad). So first off, to remove the XM antenna I used GTAHVIT's thread -->
HERE
. Great use of the youtube if I do say so myself. Now moving on to what I did differently than Ofer. Instead of relocating the antenna to the side mirror I moved it to underneath the third brake light. In my opinion, it's a much easier relocation (no offense Ofer).
This first video is me removing the C pillar covers and the safety clips that attach them (so they don't fly off and kill you when the airbags deploy.
This next video is me kind of rambling. But it's important stuff. Like fiberglass related stuff. So watch it, for your own benefit at least. Save yourself what I am currently going through.
This next video explains how to unclip the wiring harness from the roof/metal frame of the car. Pretty basic stuff. Again fiberglass, so be careful.
I'm talking about the cap I used and my plan of attack.
Explaining how to unscrew the antenna from the plastic. It was funny actually. I spent about 15 minutes looking for my keys (I don't like being separated from my key fob). Then after all that looking I found them......in the ignition. WOW I am a smart one.
Disassembled antenna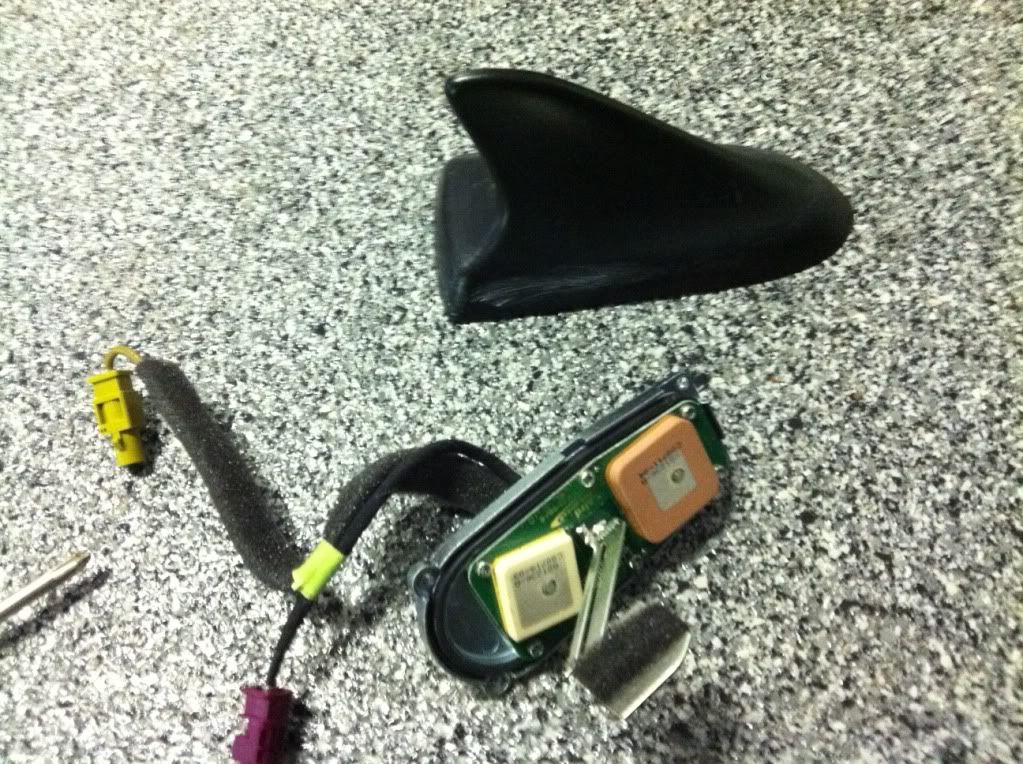 This is an image of where I ran the wiring harness for the antenna. It takes a bit of muscle to pop up those rivets, but you won't break anything. Promise. Then you just need to work it back up in there.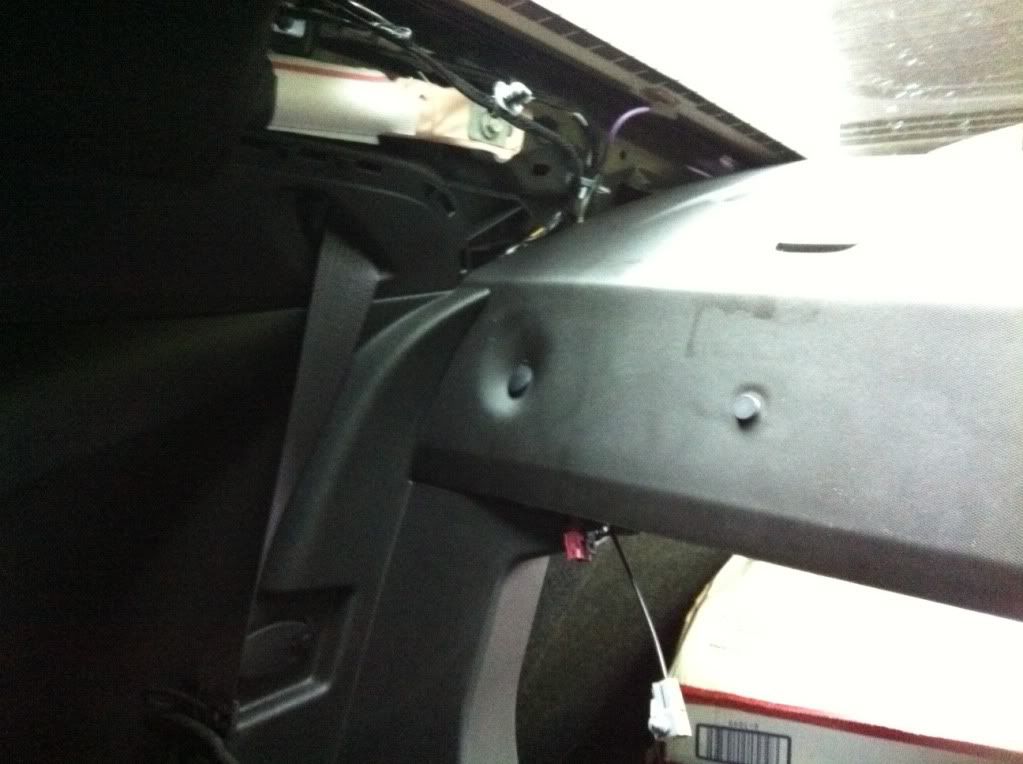 The finished product. See all hidden.
The final result. Awesome right? It's awesome.