Hello to everyone on the site. My name is Bruce and I am 62 years of age and loving it. This is a introduction of my wife's car Haulin Ass and her beautiful looks. I do all the modes as long as the wife approves of them. I added a bit of color in the hand painted pin striping and tattoo on the rear. Along with a bit of chrome from the front to the rear which I think adds a nice touch to it all. This car is the third of black cars in our arsenal. But the Camaro is the best of them all. We love the way folks stop and ask about the car and how they think it looks. The day I took these photo's I had about 20 people stop and look and comment about it and they all love it. We really do also it is amazing and the adrenaline driving it make me happy too. The car was born on November 2009 and we bought her on November 2010. Did most of the modes during the winter which was hard due to not being able to drive her. Now that spring is in the air here we go smoking tires and cruising around the country.
List of modes:
Hand painted pin striping.
K&N Typhoon CAI
Foose Legend rims 20" 8.5 inch front and 10" rear with stock tire from manufacture.
GM custom grill
GM performance exhaust with custom tips from this site.
Blue foot well, cup holder, truck area Led's
Retractable license plate which is a must have.
Window tinting all around.
Hope you enjoy our car.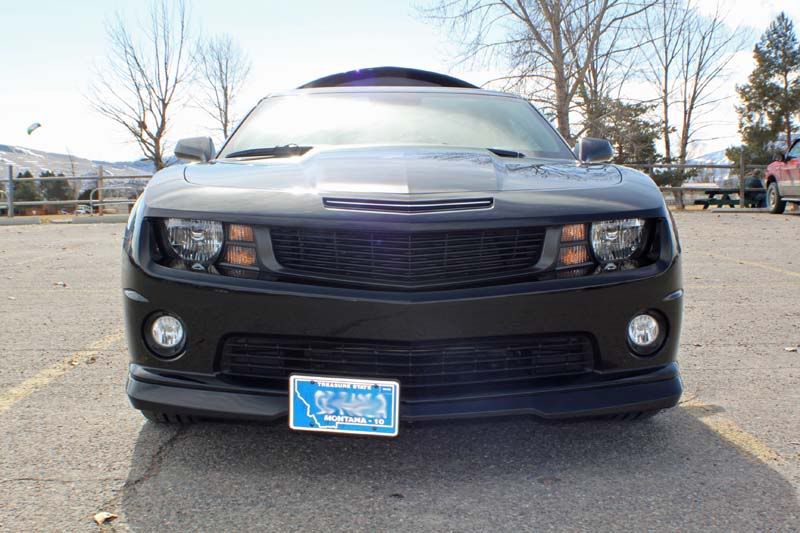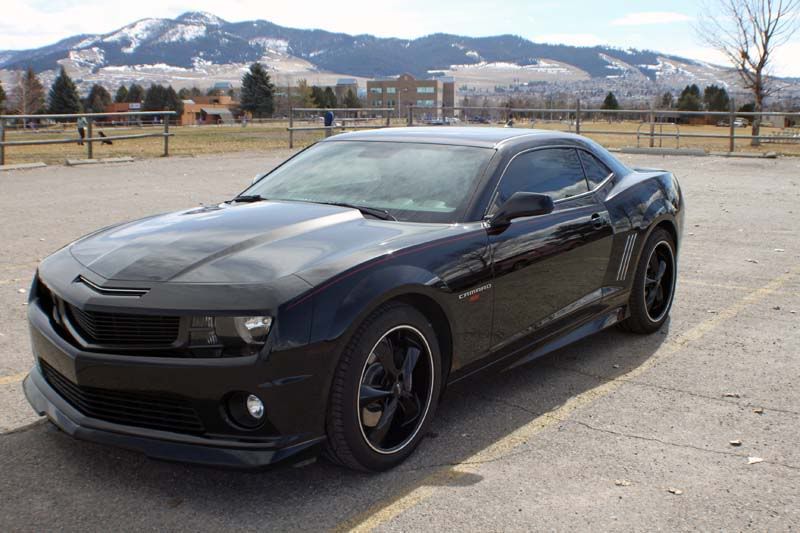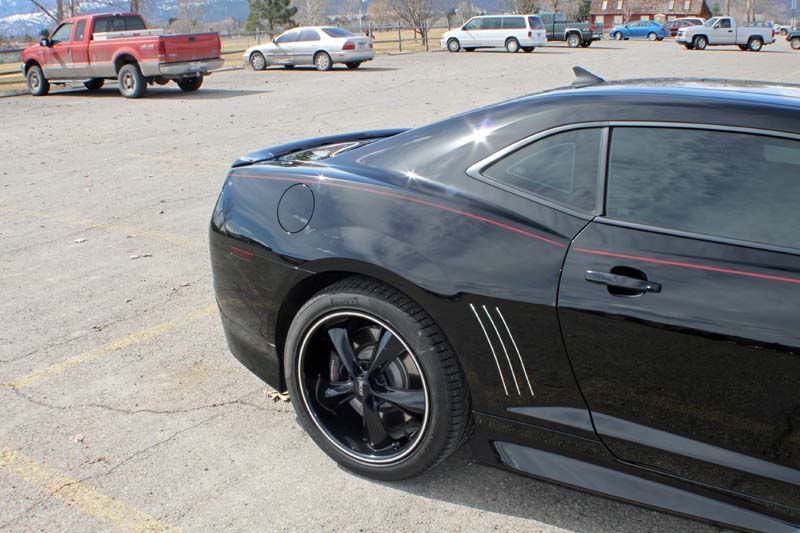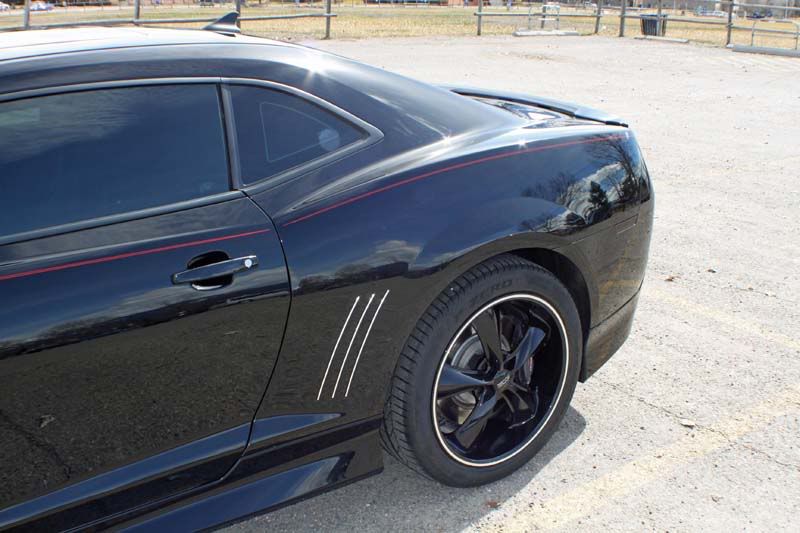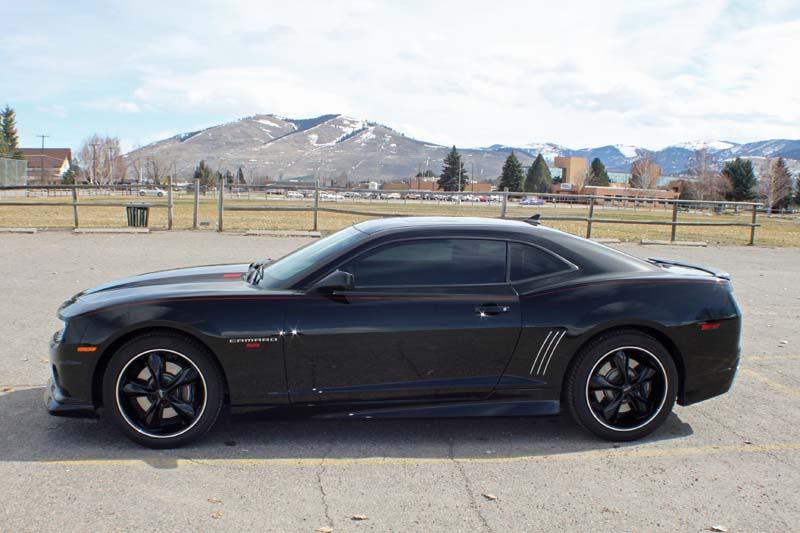 __________________
Custom Grill GM, Custom Exhaust GM, Foose wheels legend 20", Blue footwell LED bothsides, and truck LEDs, window tints 20% rear 18% sides, custom pinstriping red color sides and rear
skip shift eliminator, mailbox and side grill stainless steal inserts.
20 Years Military Service Army.