I guess this is better late than never. I've been a long time lurker and a huge fan of camaros ever since i was young. When the 5th gen was released, i knew someday i would have one.
Before i get into the car, i guess a little bit of an introduction may be appropriate. I was born and raised in northern Nevada (near Lake Tahoe), and i was brought up around custom cars at an early age. My dad and my grandpa were the ones who introduced me to this awesome hobby! Both have been building all sorts of custom hot rods and drag cars since i can remember. My pops has a 1965 fastback mustang (which he has owned since he was 16) and my grandpa has a 1955 f-100 pickup that we recently did a frame off resto on. The 55 was also purchased by my great-grandfather brand new, so it has also been in the family for a good while.
Growing up my grandpa, dad and myself ended up building a 1982 K5 as my high school car. We found a sbc 400 and built a pretty nice runner out of it. Eventually i turned the truck into something that was only good for pavement pounding and ended up parting out all the goods from it (except the motor which is now being installed into my rock crawler). Here is a picture of the ol' beast and the current project that i plan on cruising the mountainous terrain this place has to offer.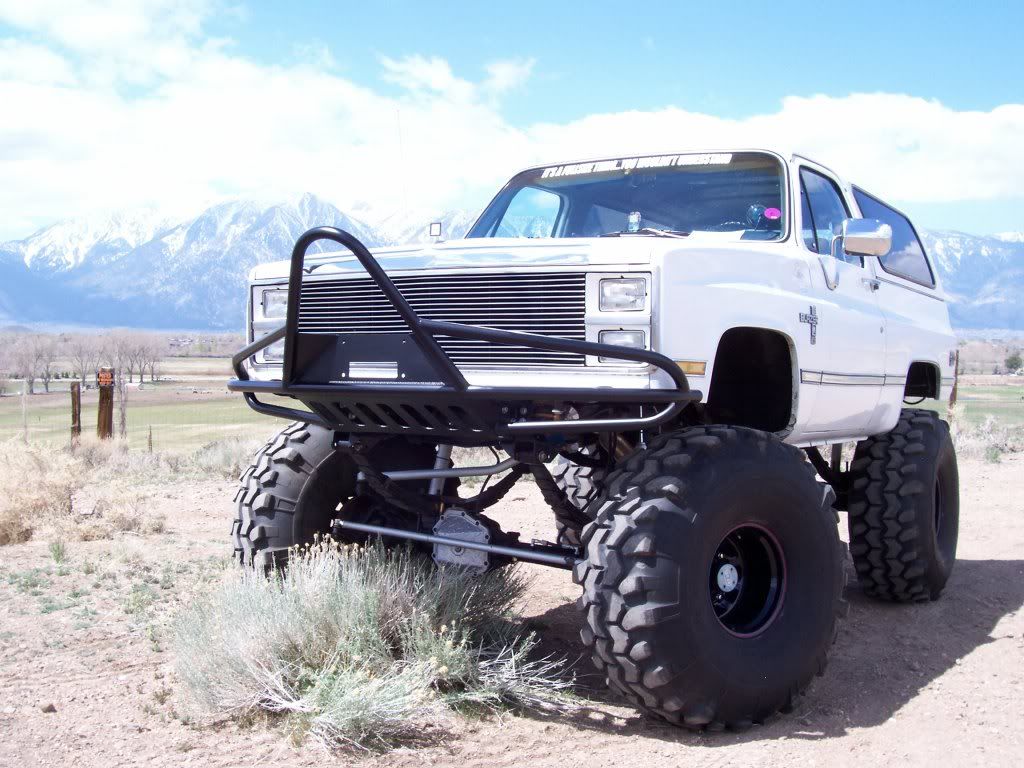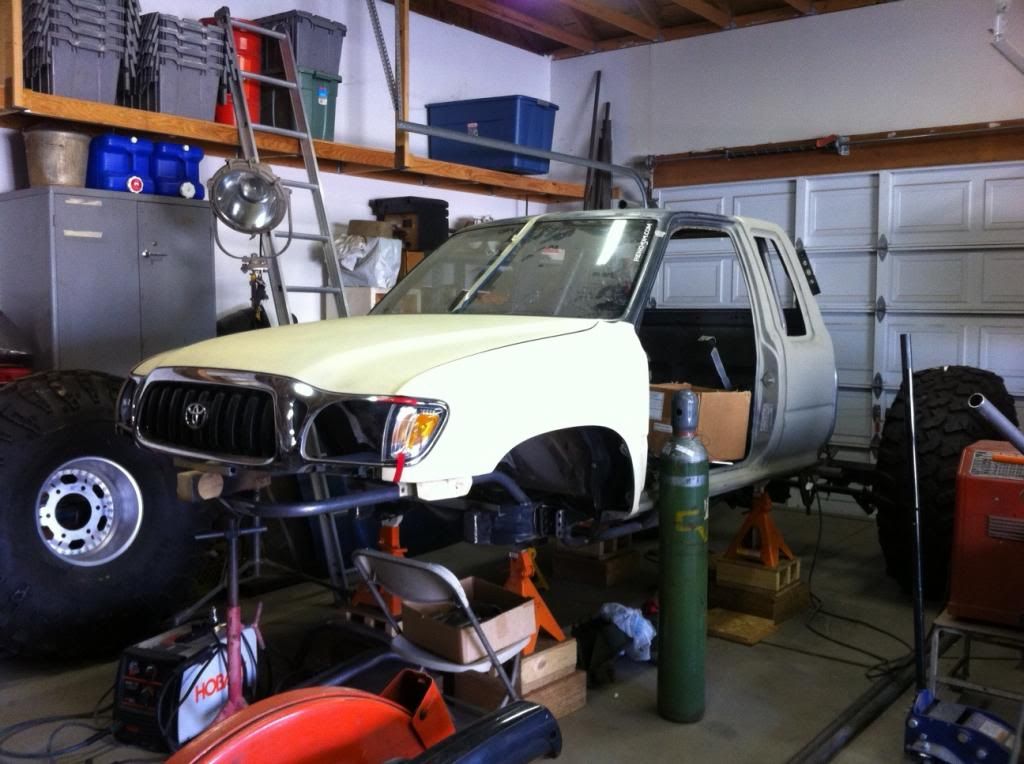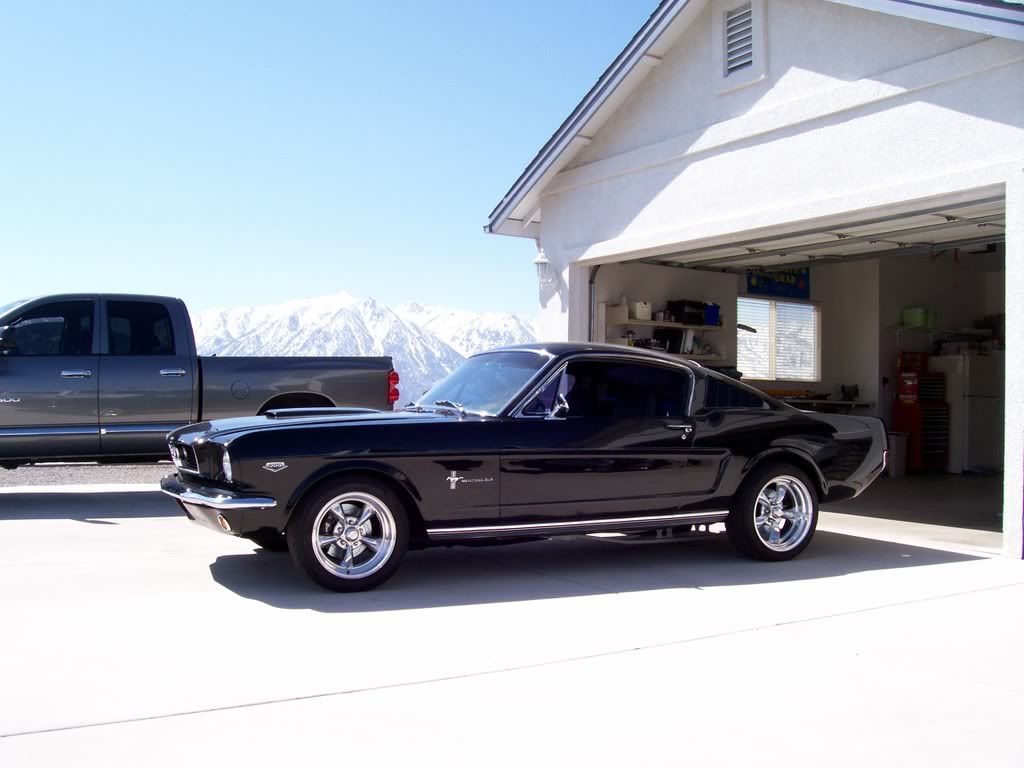 Last year i finished up my degree and had an opportunity to begin my hunt for my dream car. After some extensive research i felt that a 1LE was a perfect fit for me and i began looking for one. I stumbled upon a thread posted by Becky D. from Rodgers Chevrolet here on C5 and started getting in contact with her about a white 1LE they had. Becky was great to work with and they even delivered the car all the way from Michigan to Nevada! The whole process went really smooth and i was beyond thankful for that (considering this has been my first ever experience with buying a new car).
Here are some pics taken shortly after Rodgers Chevrolet dropped the car off in my driveway!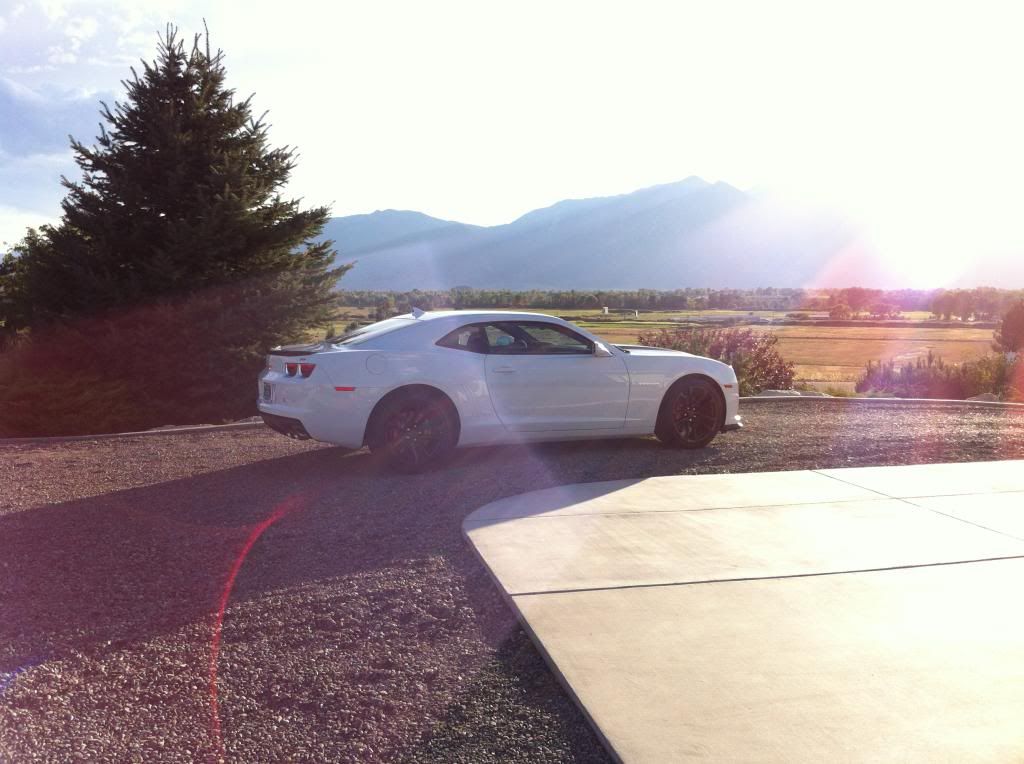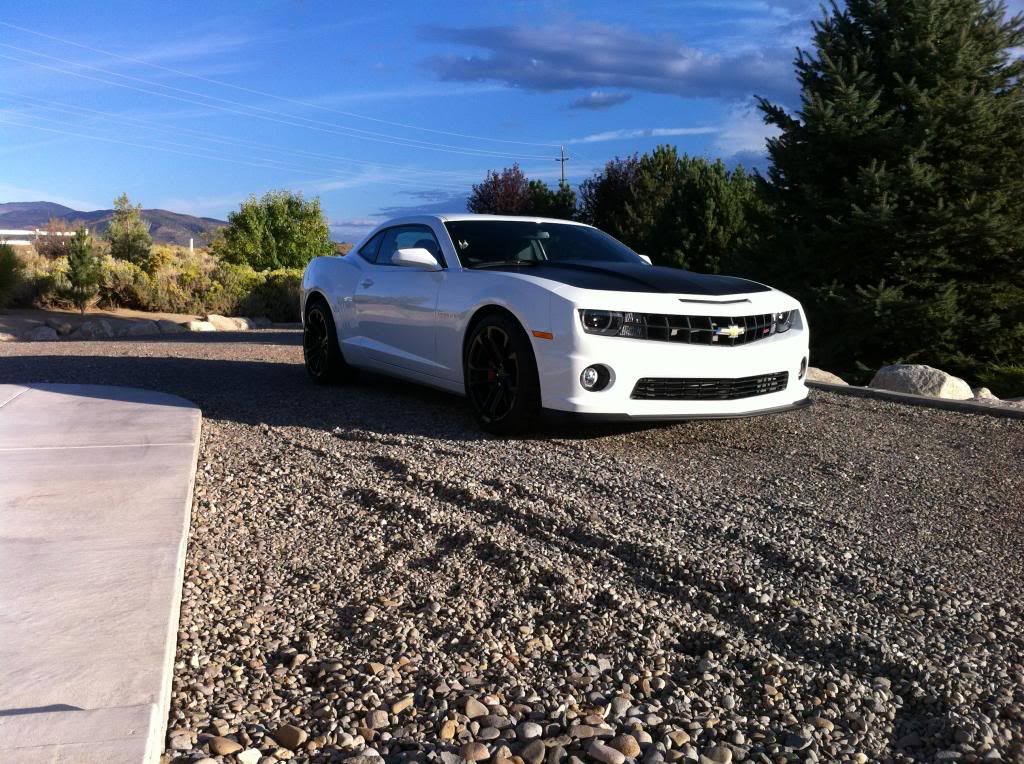 After purchasing the vehicle, the very first thing i invested in was one of the Adam's car care packages. I have used a lot of the supplied goods often on this car and the products seem to be as advertised which is awesome.
When i decided to purchase this vehicle, it was already understood as something that would be considered my toy, and i had every intension to modify it. I started with basic cosmetic upgrades. I went ahead and purchased a ZL1 front end conversion and side skirts from Gary's Customs. To complement the aggressive ZL1 bumper, i also purchased a unpainted heritage grille from Patrick at GM Parts House. Since i had to order an extra harness to Incorporate the ZL1 fog lights, i also purchased the Halo daytime driving light kit from Gen5DIY as well. Here are some pics during and after the install of the bumper and side skirts.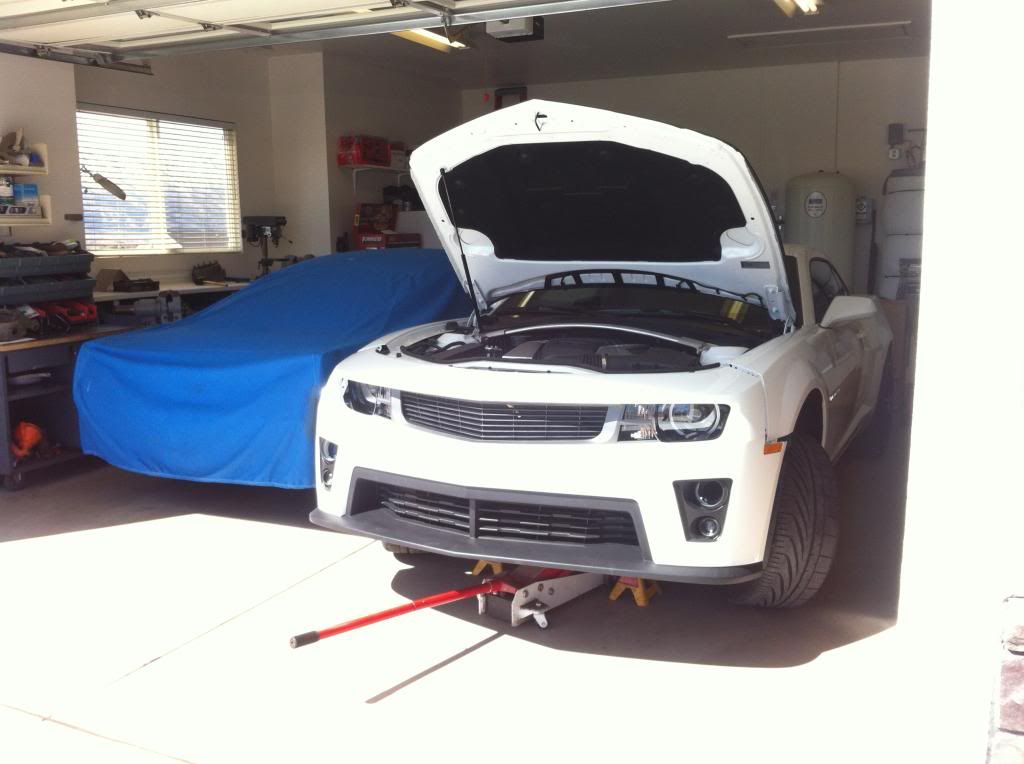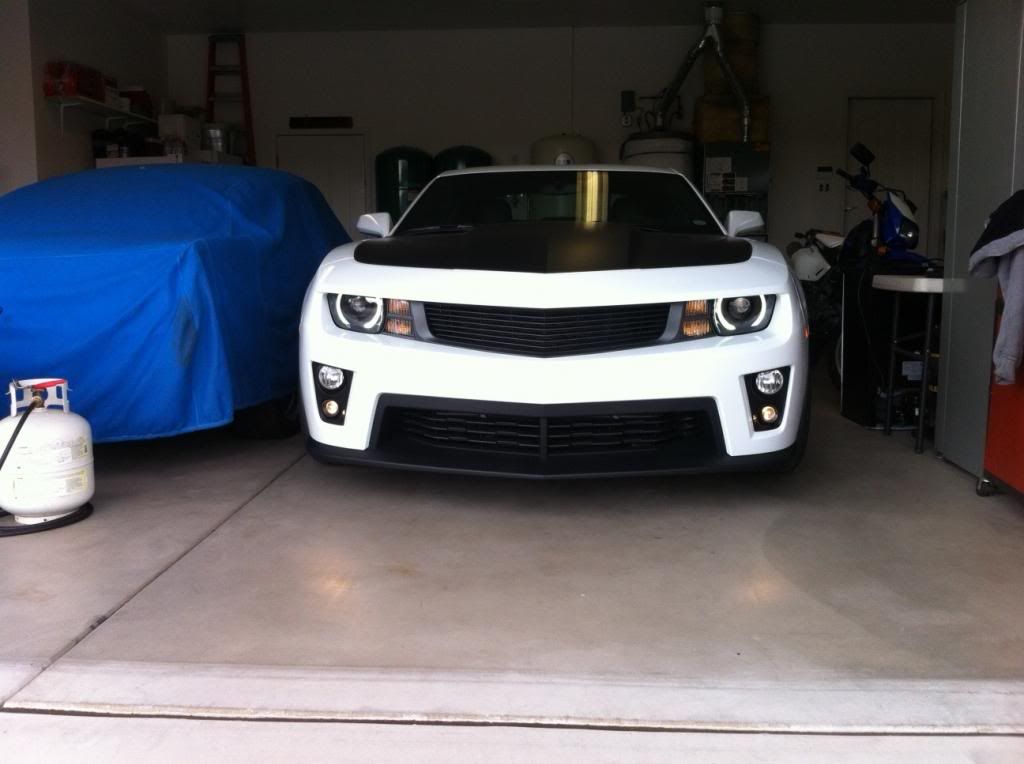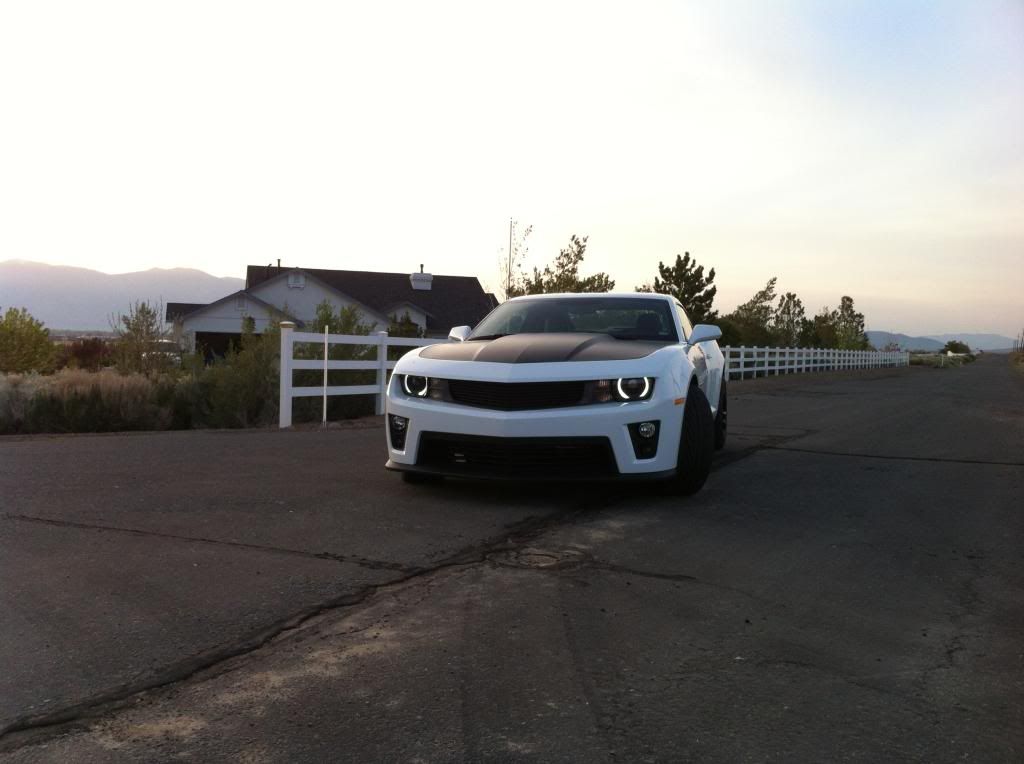 I also wanted to help minimize the amount of debris these tires throw so i installed a set of the Apex fender flares. Currently only the fronts have been completed, but i do have the rears and plan on installing them soon.
I had a couple of other exterior mods i wanted to do, but i was getting close to doing my first oil change. During this time i got in touch with Tyler from JDP motorsports and ordered a couple of the elite engineering catch cans, a CAI cold air intake system, and LS30 oil and AC Delco filter. Tyler was super helpful with helping me get my secondary catch can installed on the clean side of the PCV system. Below are some pics of the install (I apologize about the dirty motor pics).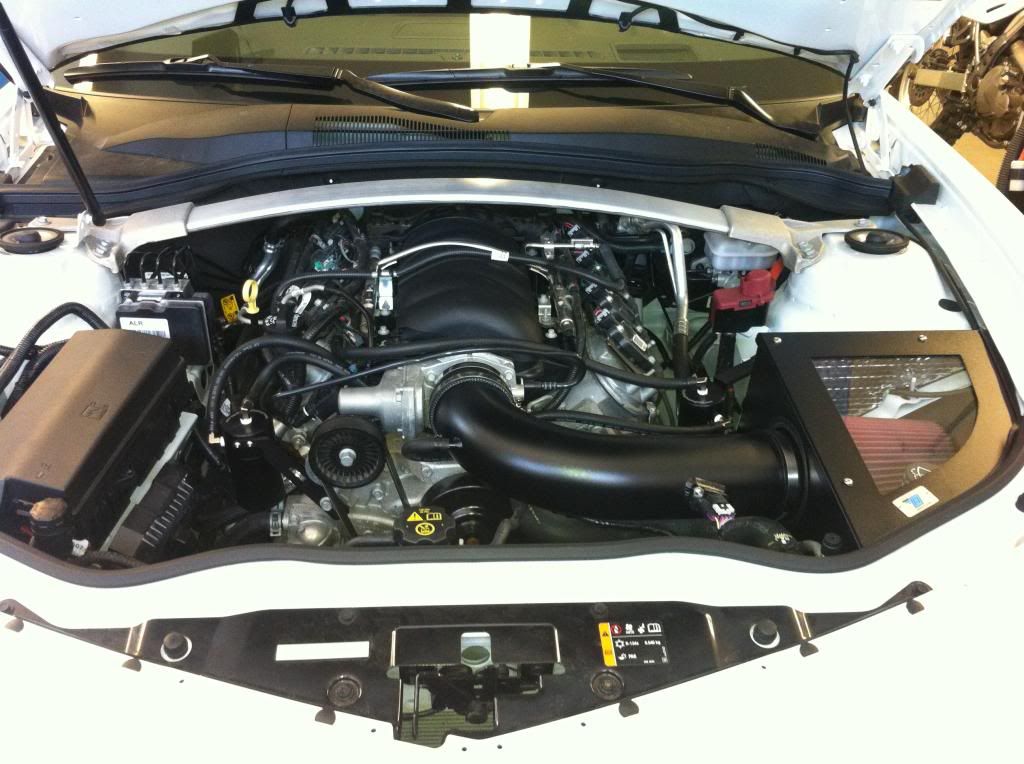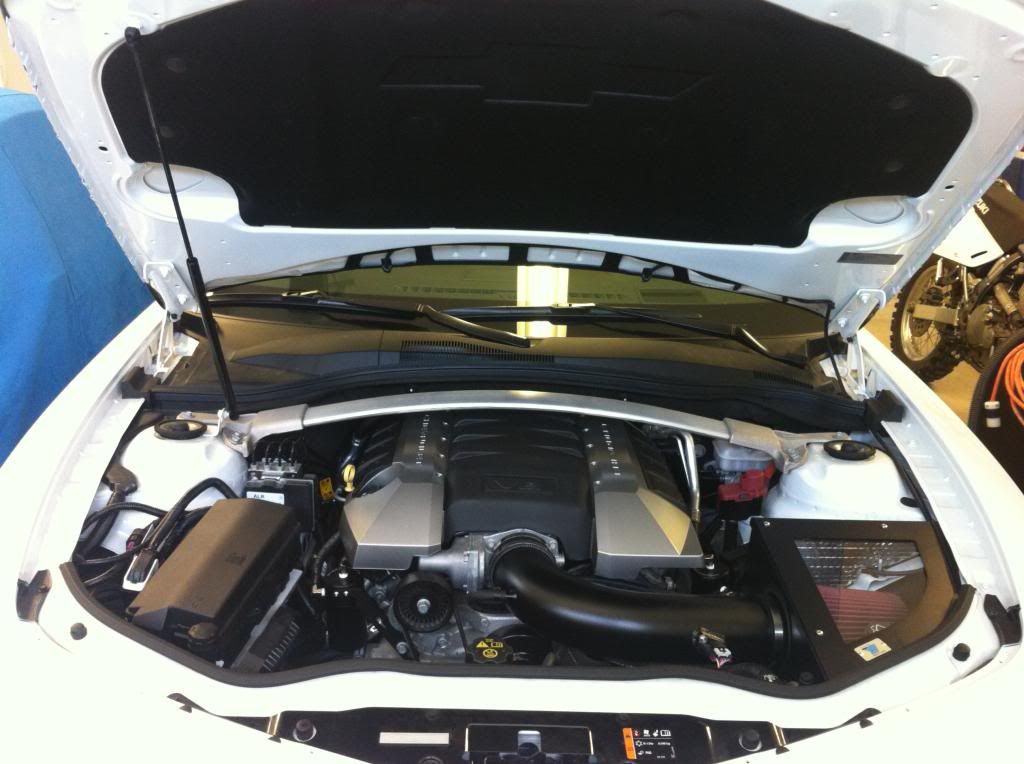 I also began sourcing parts for a different cam in this car as well. I read a lot of good things about a lot of vendors on here. I contacted a couple of them seeking services for specing a new cam for my car and i pulled the trigger on a SS3 custom grind cam from Ryan at GPI. I also purchased all supporting valvetrain mods through Ryan and an underdrive pulley kit as well. The cam has not been installed yet but it will be soon. To go along with the cam, i ordered some Kooks headers from Tyler at JDP as well.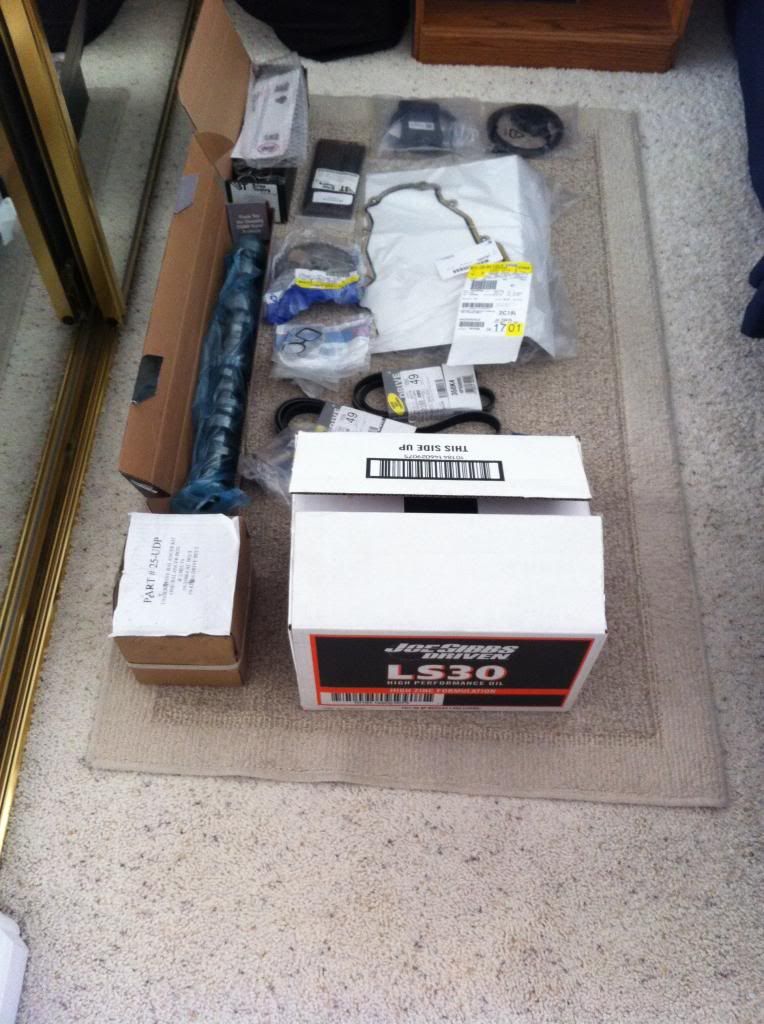 Next on the list were to order some 1LE badges from emblempros. I opted for the onyx black for the 1LE logo on the back as well as the onyx black "camaro" down the fenders. Here's some pics of a pre-install and post install.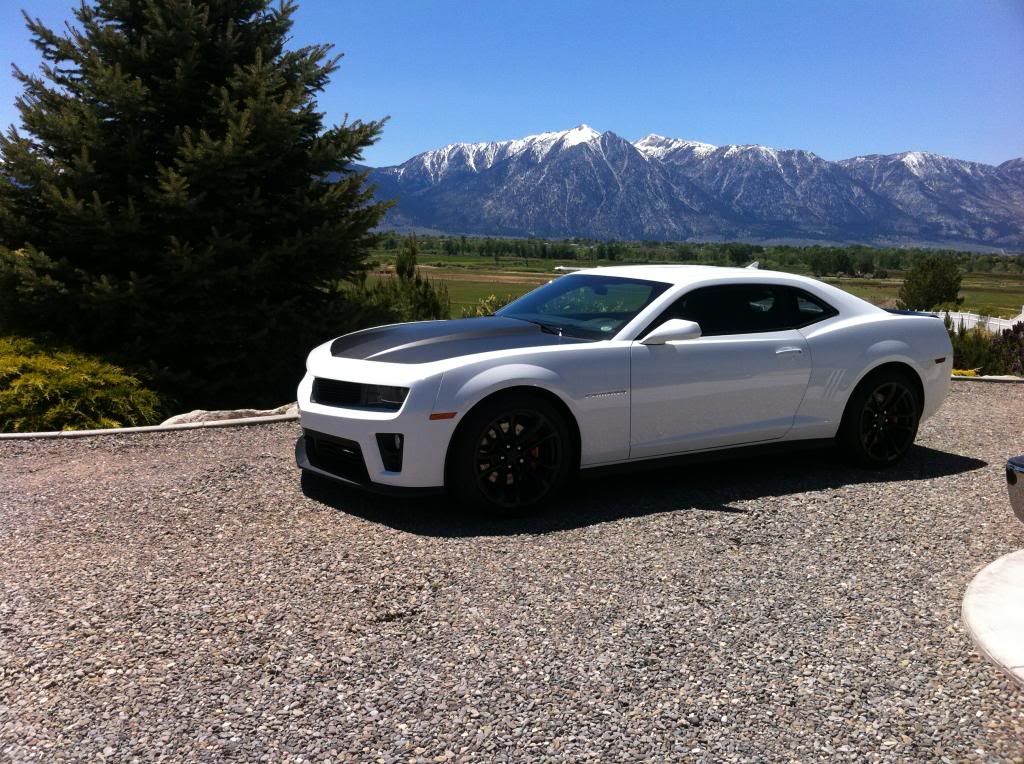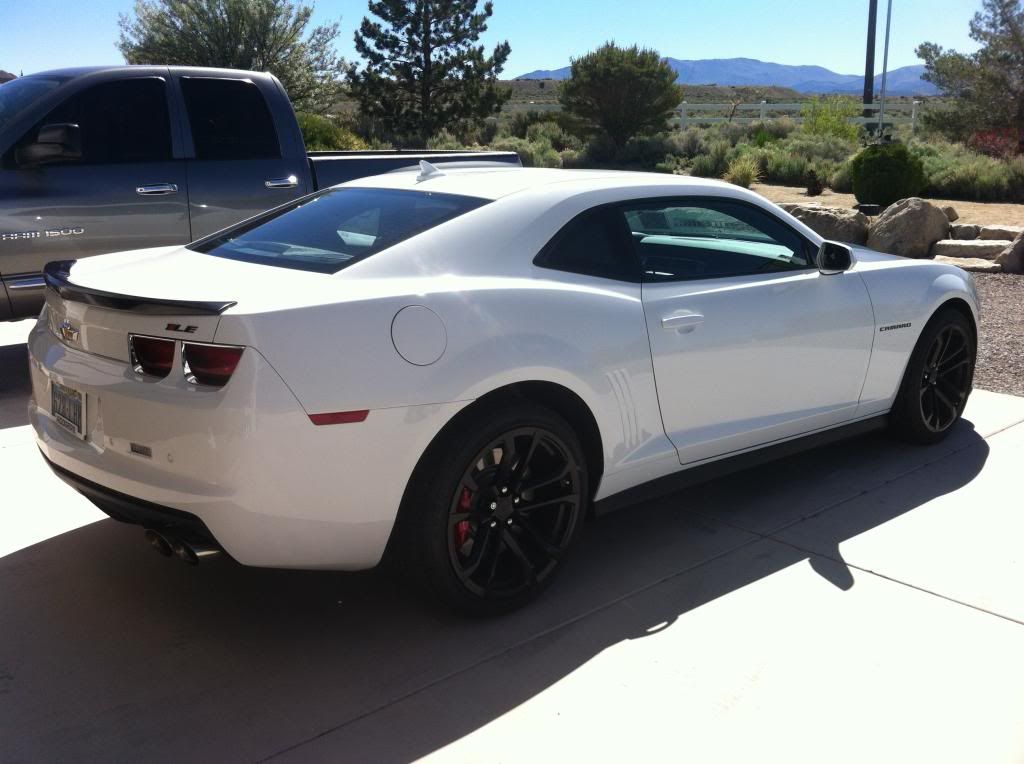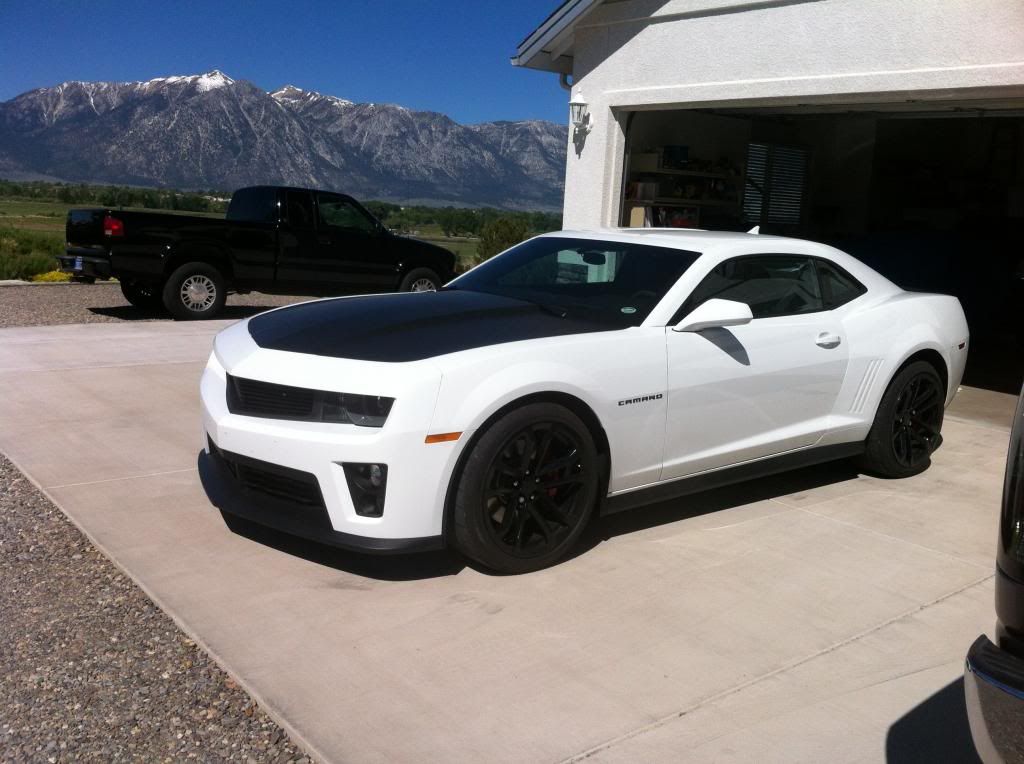 Trying to stay consistent with the black and white theme, i went ahead and ordered some flat black tail light bezels and a custom painted rear bow-tie from River City Creations.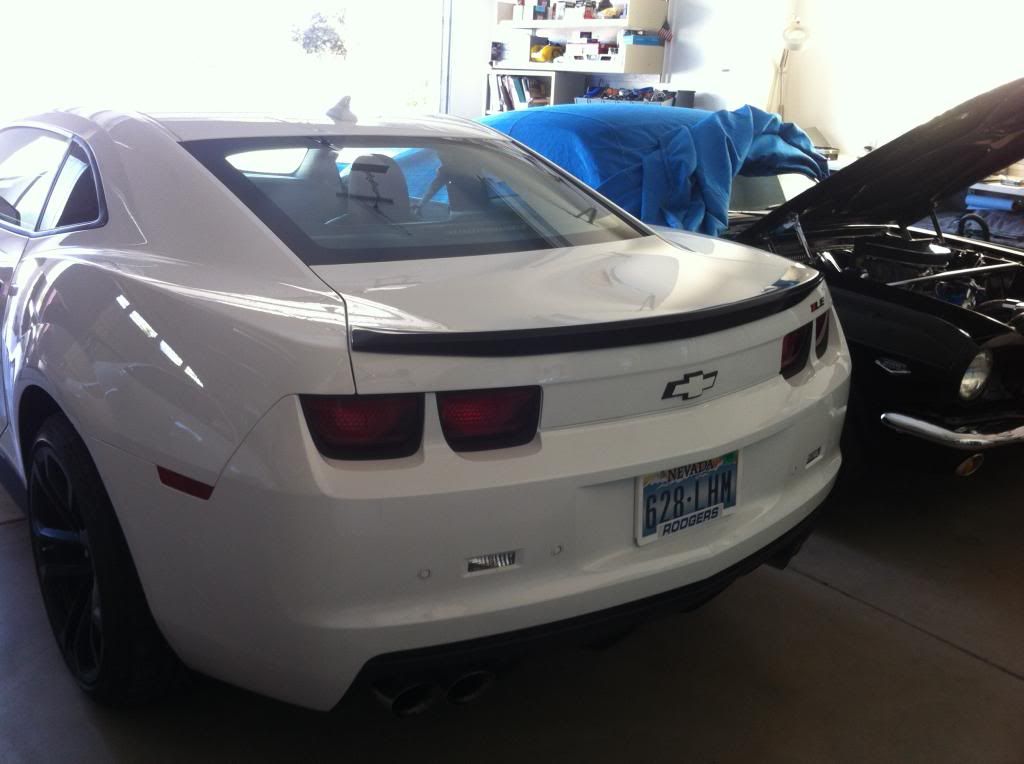 As of today, i finally got around to tinting the windows. My exterior mods are close to an end for the year, but there are a couple more things i'd like to do (one of them being a ZL1 hood painted flat black). I will update this as things happen, especially when the under-the-hood mods start to take place.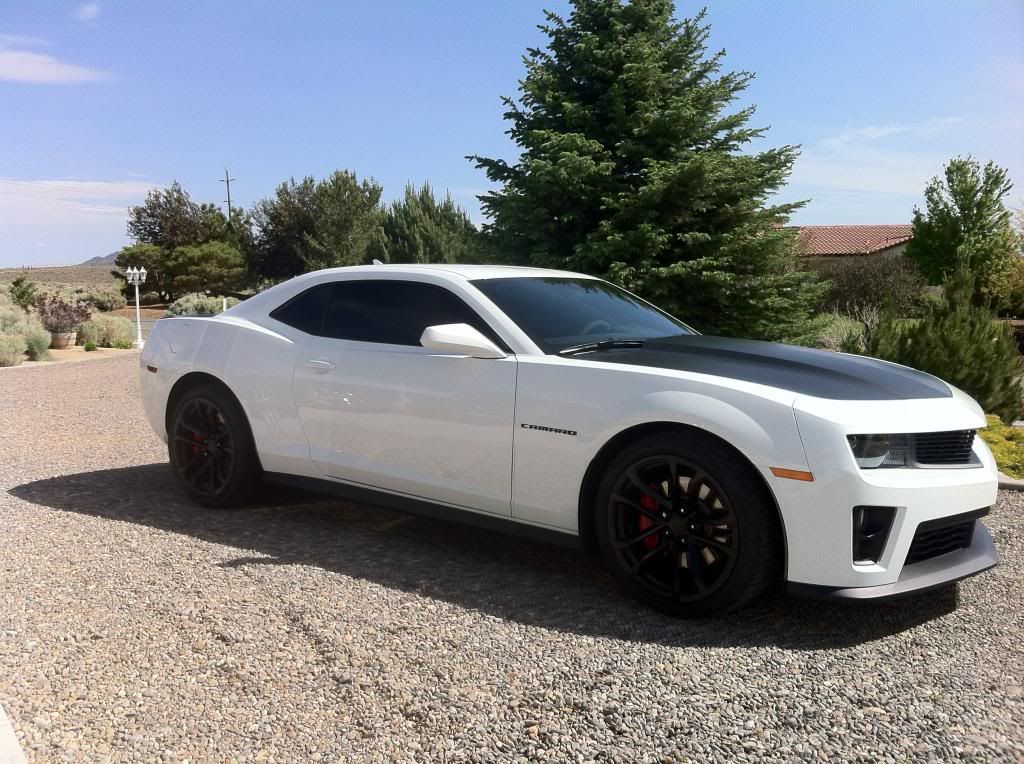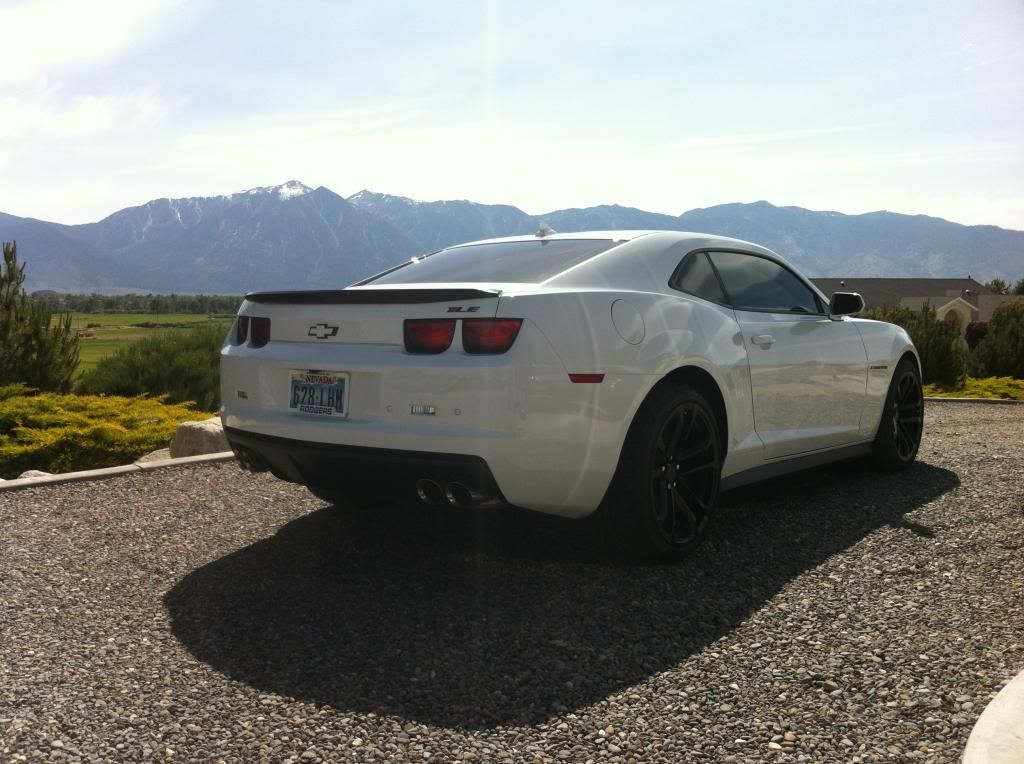 Thanks for taking a look at my build so far and thank you to all the vendors on here who have helped along the way!