This is our all new AP Radi-CAL Big Brake kit for the Camaro.
These kits are NOW Available!!
Stillen and AP Racing has launched the new AP Racing Radi-CAL line of calipers used in the STILLEN-engineered Big Brake Kits. These new Radi-CAL road calipers get there heritage from the racing Radi-CAL high performance calipers launched in motorsports in 2007, which have been dominating the likes of F1, F3, NASCAR and countless others. This new caliper design features a 2-piece aluminum body with H-structure, and a non-symmetrical design developed to have a large reduction in mass yet improved resistance to braking torque. Another benefit is increased caliper cooling surface without decreasing structural rigidity.

- Each kit is designed specifically to the vehicle application with special attention to proper piston and rotor sizing to match OE ABS, stability control systems and brake balance.

- Hats and brackets are designed and engineered in Stillen's R&D Department and machined in house with the latest CNC lathe and mill machining.

- Each Kit design is based on vehicle weight, heat index required at maximum speed and GVW to provide repeated high speed stops while managing the heat in the most efficient way using components designed and validated for a high performance environment and every day road use.

- Each kit is complete with calipers, pads, rotor assemblies, hardware, brake lines and instructions.

- Track braking performance that is safe and compliant for road registered vehicles.

Radi-CAL Calipers

- Derived from AP Racing's patented and widely successful race Radi-CAL Calipers

- The unique asymmetrical designed and forged aluminum caliper bodies are tested at over 500,000 cycles of pressure and torque to meet AP Racing's stringent high performance and OE road use validation requirements to provide maximum stiffness and reducing weight.

- Opposed piston design provide better pedal feel and immediate brake response.

- The 6 and 4 piston caliper design allows larger pad surface area to be used which decreases heat at the friction point between the pad material and rotor surface.

- Differential piston sizing to minimize pad taper.

- Forged removable bridge support for east pad change and additional strength to the caliper mouth.

- Designed for larger and wide rotors with taller annulus to increase thermal capacity and reduce rotor surface temperatures for increased pad and rotor life.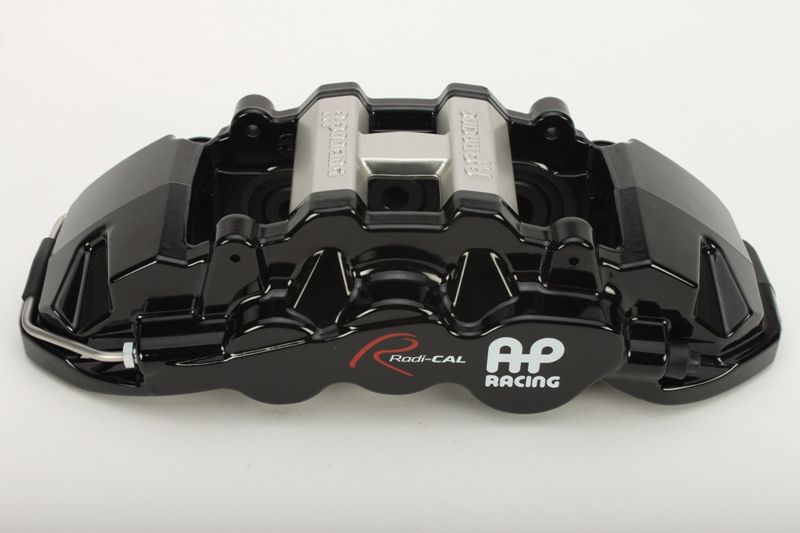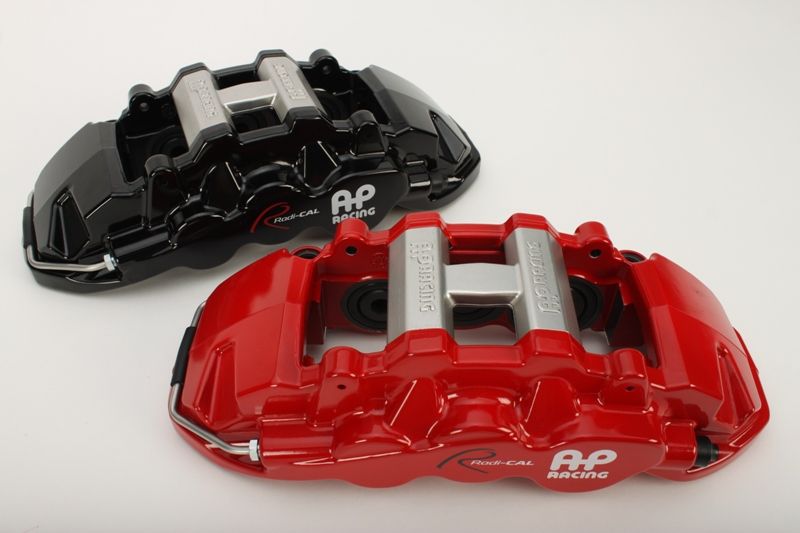 Please PM or Call me directly with any questions or pricing!
These are ready to go!!
Thanks
JT