Ouch, sorry to hear about that. I know exactly how you feel. It seems like the more careful you try to be, the more $h1t ends up happening. Nothing you can do, accidents happen.
On the fourth of July of last year, my baby (Pontiac G8 GT) was all detailed, ready for a nice long summer of driving enjoyment, I had all my modifications that I wanted done, and tuned to perfection. Then on my way to my cousins BBQ, some idiot made an illegal U-turn in a highway entrance ramp, and darted out accross the street I happened to be driving down. Mind you, my car was flawless before this, I kept it showroom fresh all the time, I put over 8 grand into it and was finally looking forward to a enjoyable summer with it, ready to break into the 11's with my modifications. Then in a split second, everything was ruined.
Here was the result...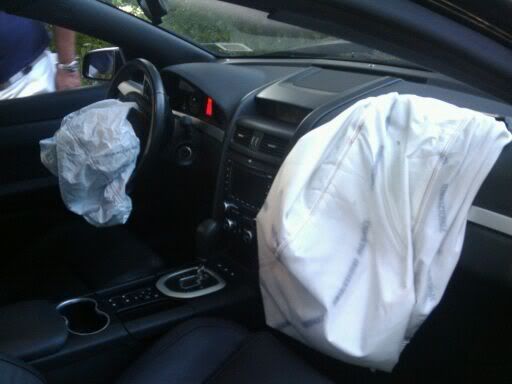 I didn't get my car back until september. I lost the entire summer with my car, and when I got it back, ended up selling it a few months later. I can't tell you what I wanted to do to that son of a *$(# piece of $*(% ($*&@ mother $*(%(@ idiot.
Point is, stuff like this happens. Can't do anything about it. It sucks, I know, but you gotta keep your head and go on. There's more important stuff in life. Not to sound like a geezer, just saying, takes away some of the pain. Maybe...