All Stainless Works catbacks are 100% 304L Stainless Steel and made in the USA. For the Camaro SS, each catback will be 3", include an X-pipe, three different muffler options, and have polished stainless tips. Each system will be drone free and give you the sound you want, whether you want a pure-evil-aggressive sound, or a nice mellow sound until you step on it. As we do with the headers, we have a factory Connect and a performance connect systems. Before I go into part #s and the difference, let's take a moment to look at our muffler options. As mentioned we offer three different mufflers.
Our first muffler choice is our S-tube turbo muffler. This muffler is a straight through design. It is designed to flow the best out of our turbo mufflers. Being that it's a straight through design, it is also the more aggressive muffler. This muffler is absolutely perfect for a car with stock manifolds. It will give you a nice growl at idle and at cruising speeds, and really open up to provide that nice muscle car sound when you accelerate. It comes standard on part # CA10CB. If you have long tube headers, this may be too aggressive for you. It's the same set up that is on Tag's car. The s-tubes have proven to show more HP than our chambered turbo mufflers, but it's marginal at best.
Our second muffler choice is our chambered turbo muffler. This is a mellow muffler at idle and cruising speeds, but really opens up when you accelerate. I would not recommend this muffler if you have stock manifolds. I only recommend this muffler for guys running long tube headers. It has just the right sound for header cars. It is also drone free. It comes standard on part # CA10CBL.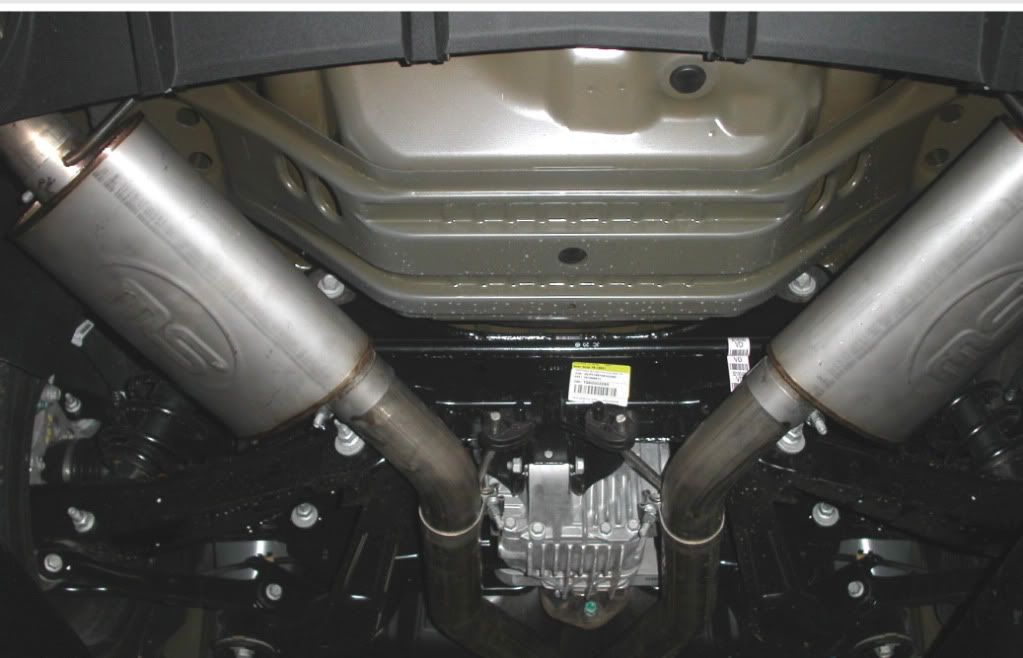 Our last muffler is the one that comes standard on our Retro catback, part # CA11CB. This is personally our favorite exhaust! The muffler looks like a straight tube, and a lot of people mistake it as a muffler delete. The body of the muffler is crimped on the outside which provides internal chambered. The inner core of the muffler is a straight through design which provides excellent flow and one hell of a sound. This system isn't much louder than our S-tube mufflers, however its much deeper. We just recently installed a the CA11CB with CA11HDRCAT and it sounded wicked! I will post a video once our video editor is done.