Featured on
Camaro5 HOMEPAGE
.
Over 30 members of Chicago5thGen went for a cruise up Historic Route 66 today, we had a BLAST!!
We headed down to Pontiac, IL this morning, stopping at Lynn Chevrolet for their customer appreciation day/cookout (one of our members bought BOTH of his Camaros there) Thanks to Lynn Chevrolet for the hospitality, preferred parking, and food! From there, we headed over and toured through the Route 66 Museum, which included the Route 66 mural that we were able to use to take pictures of the cars. From there, we cruised back to Chicagoland on Historic Route 66, stopping along the way at an icecream shop, and PACKING THE LOT FULL
- Did I mention that we HAD A BLAST?
Here are some of the pics, and videos, too!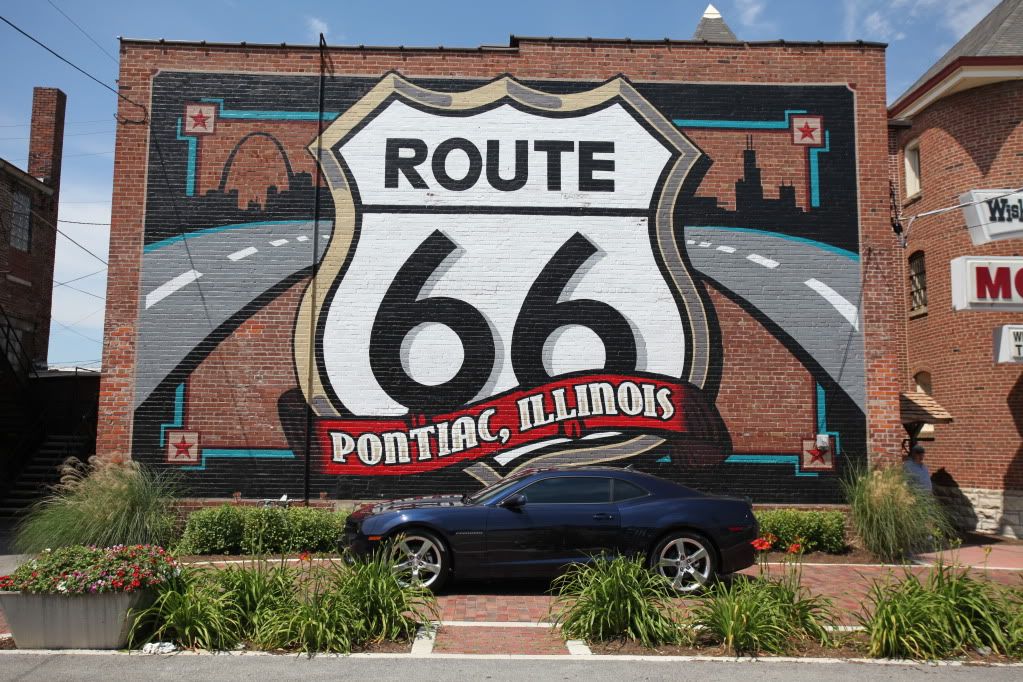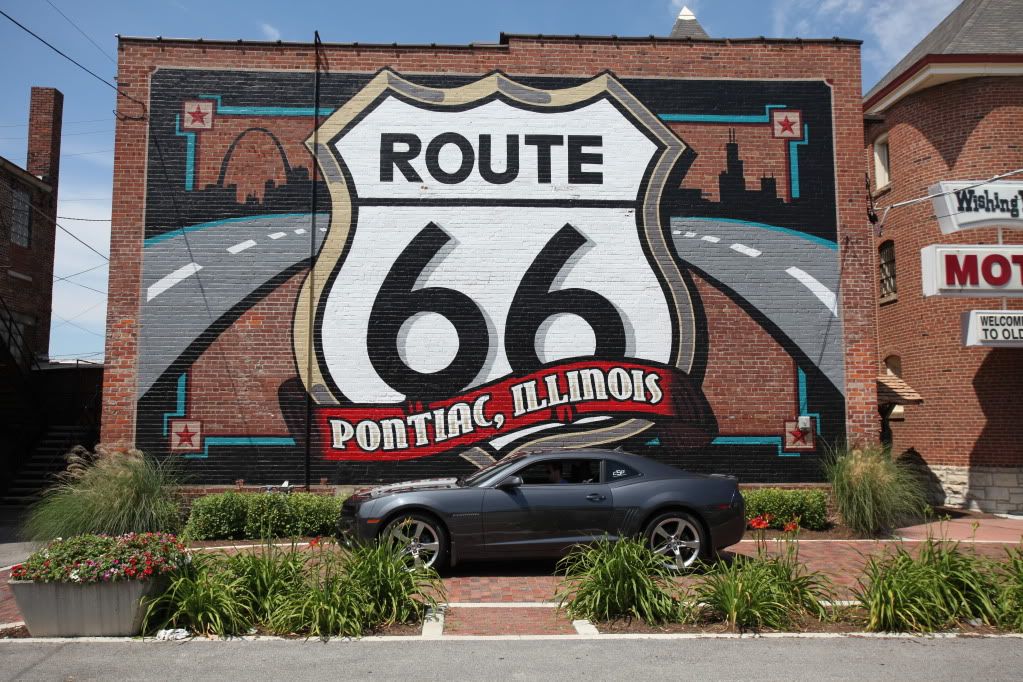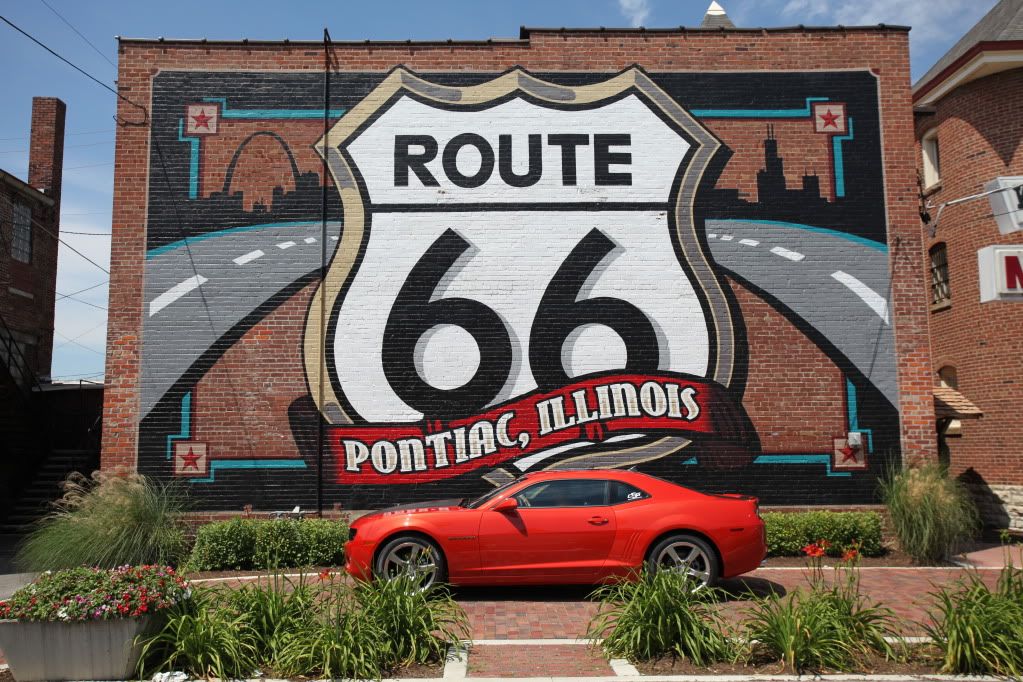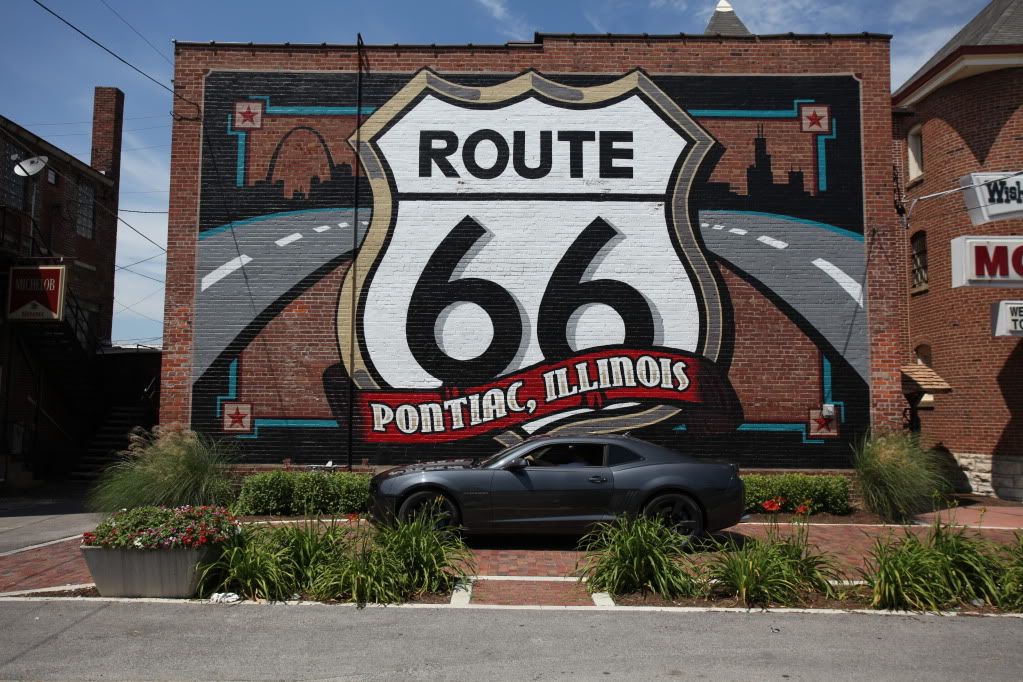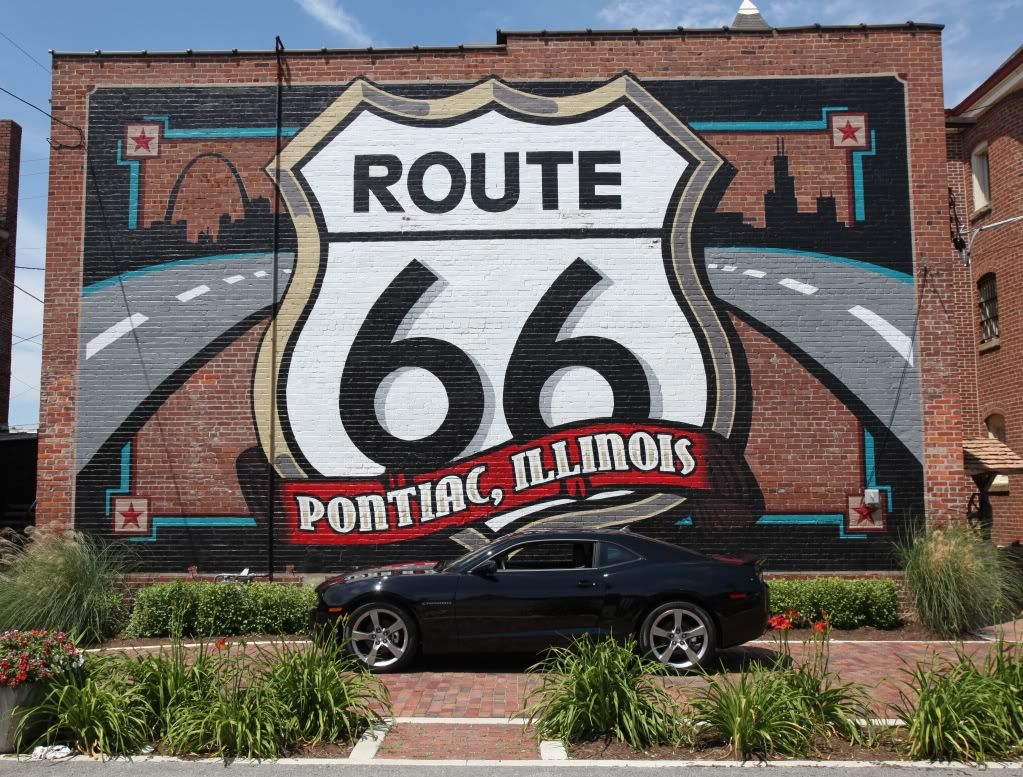 http://s1094.photobucket.com/albums/...uise/?start=20
http://feed4.tinypic.com/rss.php?ua=...JkFp3Ktg%3D%3D