I was going through my photos and I found this one of my 18" tall RoboCop figure standing behind a small (but just as detailed) 7" one. the big figure speaks 6 lines from the movie when you walk past him (motion sensor in his lower torso). I got him on ebay for 22 bucks and now he stands on my entertainment center cabinet.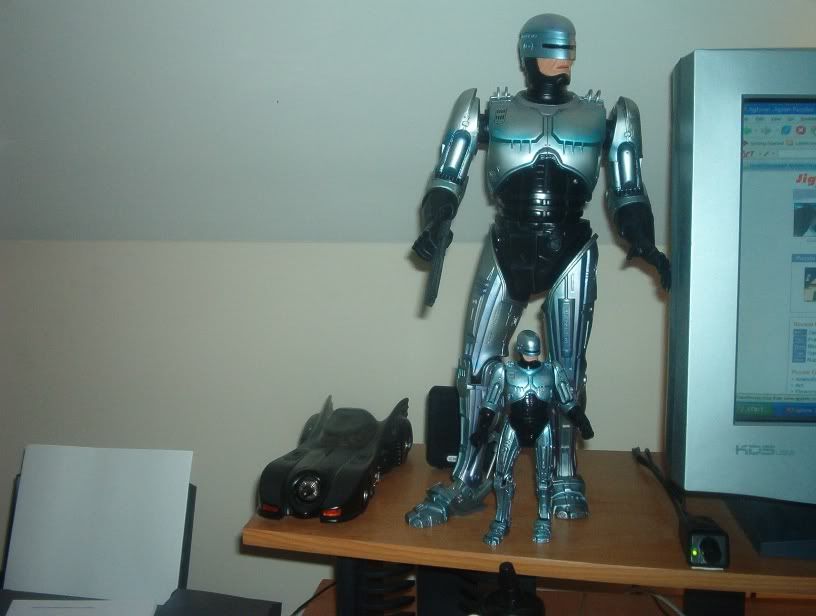 here he is standing next to my PREVIOUS large figure, 20th anniversary Optimus Prime (who is looking UP at him

)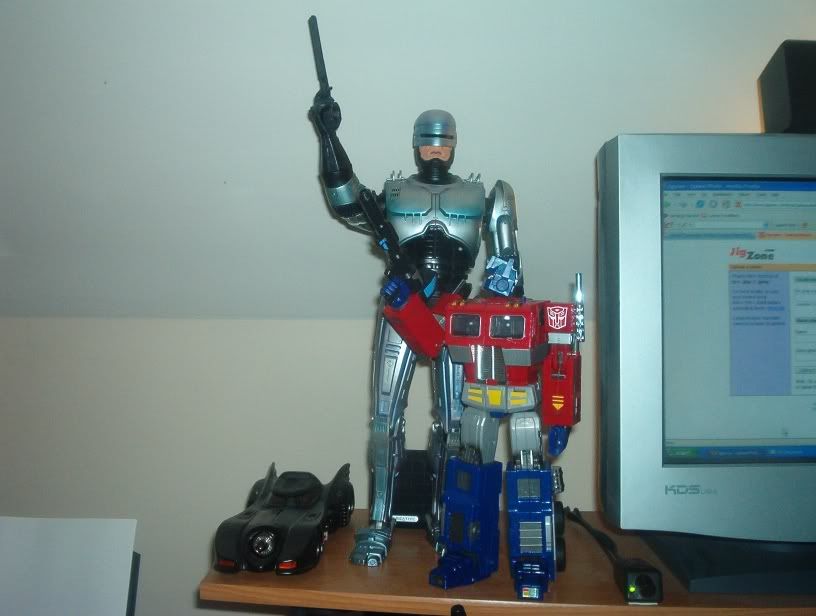 and yes, that is the batmobile from the 89 film, a 1/18 scale diecast from Hot Wheels

.