Quote:
Originally Posted by
Nomad

Wow, OP, great post!
My only question is, during assembly at the factory, the weight of the car is not on the suspension. Does that mean that, from a performance/longevity standpoint, all vehicles would benefit from "re-clocking" the bushings?
You bring up a good point about the assembly process. You are correct that the weight of the actual car is not on the suspension during assembly however the cradle assemblies have already been assembled with the bolts tightened at a simulated "loaded" suspension angle before the cradle assemblies are bolted to the body. As seen in the image below, the entire driveline and suspension is assembled before it ever gets bolted to the body itself.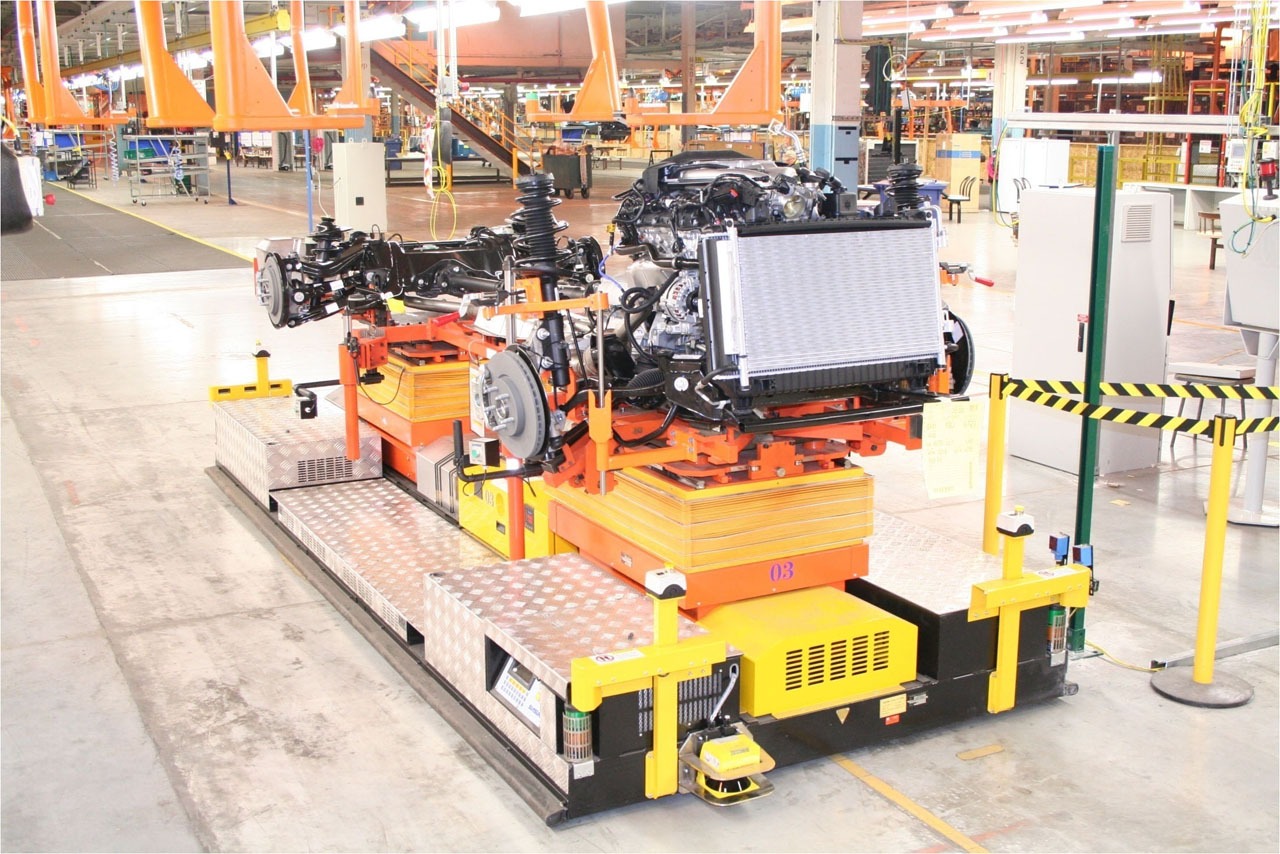 I am not sure if production tolerances are tight enough now that they can actually align the suspension before marriage to the body or if this is something they do down the line.

Either way, I wouldn't worry about any bushing pre-load from the factory...