Hey everyone!
I am the proud new owner of a 2011 SS Convertible. I think that since I purchased the vehicle about a month ago it has spent more time in the shop than being driven.
As purchased:
First modification was the factory GFX kit: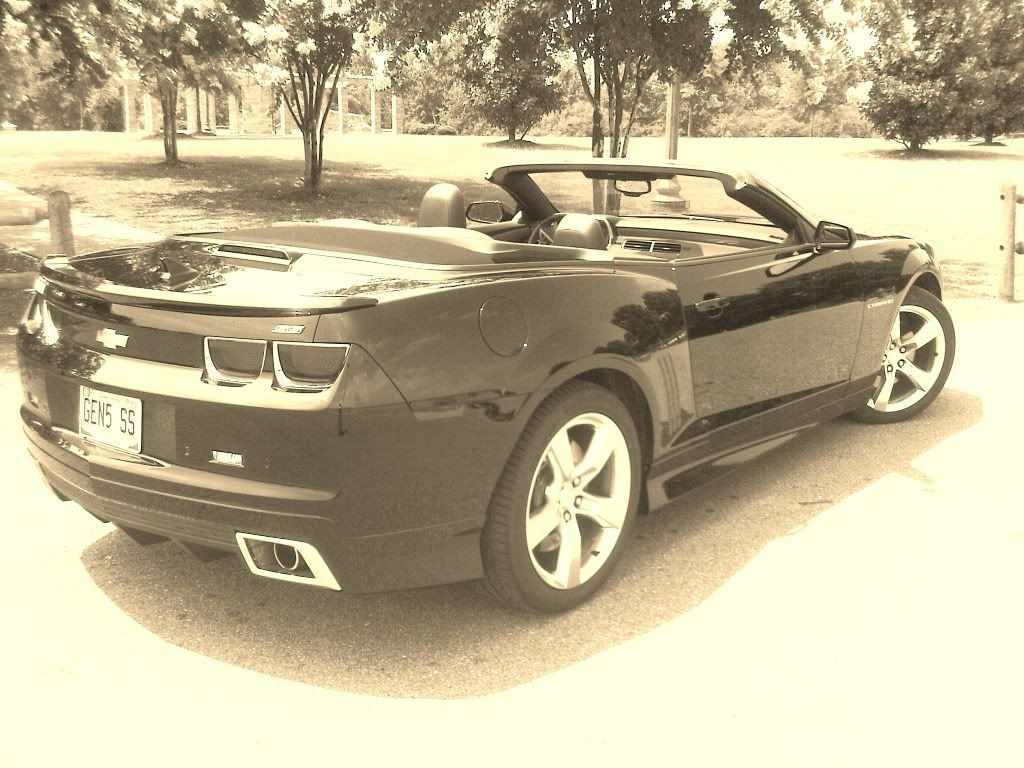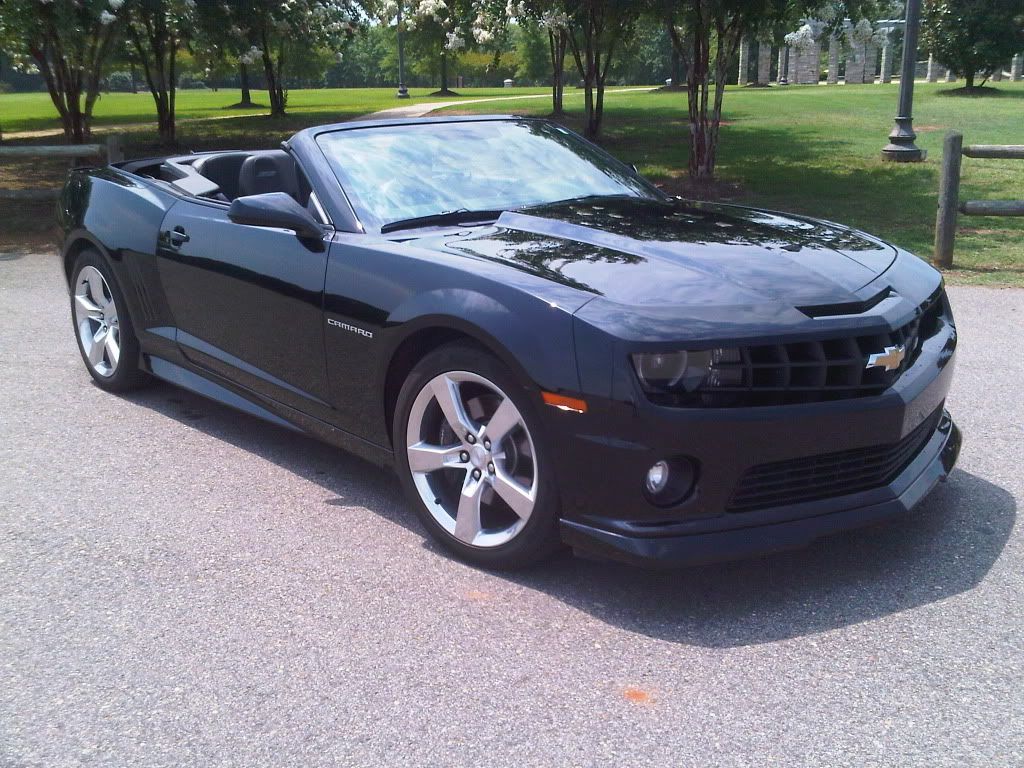 After a trip to visit some family in Missouri two days ago, a fuel sending unit put her back in the shop and while there they decided to rearrange the front clip with one of their trucks.

So back in Tuscaloosa for a damage assessment and I will be adding on a T3 bumper and Heritage grill in the next couple weeks while being repaired.
Pic to be added when complete.
I also came home to find a package from Livernois Motorsports that will be installed while the body is being repaired.
Stage 2B camshaft DOD/AFM delete kit. I am hoping to see some good numbers from the upgrade and will be adding on long tube headers and corsa exhaust (when it comes avail). I will try to add them all on seperately so that I can post the gains from each upgrade individually.
Ok so I haven't posted in here for a while and have some good stuff that needs to be added.
I have added on a heritage grill but don't have any pics uploaded at this time.
Speed South in Pelham AL has been working on installing the camshaft, DOD delete kit, headers ( I went with 1-7/8" long tube american racing headers with cats and the long kit with the x-pipe), and also a Borla ATAK axle back exhaust kit. I will be posting pics when they get done tuning tomorrow and get me copies of the install. I have found out the hard way that although american racing states that their kit will bolt up to any stock or aftermarket axle back kit, this is very much so not the case with an auto trans and convertible. Here are the issues you will run into when doing this install if you go with the same setup:
1. There is about a 2ft gap of missing tubing that you will have to fill in from the x-pipe to the axle back kit you can easily mock up your old exhaust tubing to fit.
2. Camaro's with auto transmissions have a valve built into the exhaust that will be cut out completely on the drivers side and you can either leave it in on the passenger side or cut it out and add in more tubing. I opted to weld the valve open and leave it on the passenger side for ease of installation.
3. For the convertible, the extra cross brace under the center of the vehicle has to be shimmed in order to clear the exhaust. American Racing sends four shims for this but they were nowhere near the thickness you will need to clear the exhaust without having it pinned against the floor pans or keeping it from rubbing the cross brace (both of which would have a terrible rattle to them. Thus using a thicker shim plate you will need some longer screws for the added length.
Attached are some pics I have of the exhaust, the stock dyno tune and the engine out of the car.