I've made a few upgrades lately. The drivetrain noise that I couldn't seem to get rid of was indeed the rear end. I decided not to rebuild it, but instead replace it with something stronger. I strongly believe the issue was caused from my first defective DSS driveshaft. DSS claims there's no way the driveshaft could mess up the rear. I'm not an engineer, but I have to believe that when a driveshaft is so messed up that it's hitting the heat shield attached to the fuel tank, that could possibly cause damage to a part that is directly attached to the driveshaft. Since DSS refused to take responsibility, I decided to use another company.
I purchased a complete 9" kit from Gforce1320. I went with a Strange center section set up with their S-trac and 3.89 gears. The entire rear including axles and gears have a lifetime warranty.
Here's how the center section was shipped. Very nice way to pack it.
Here's a pic of the housing.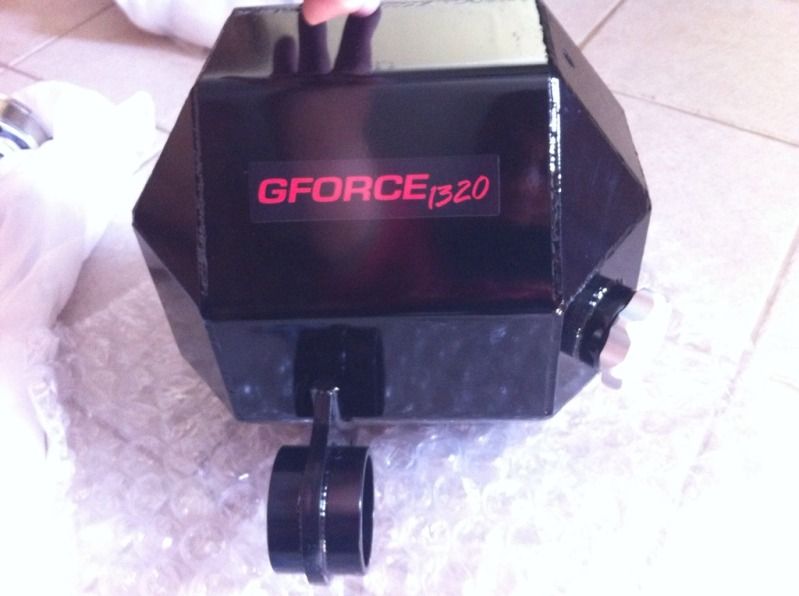 Center section before I painted it.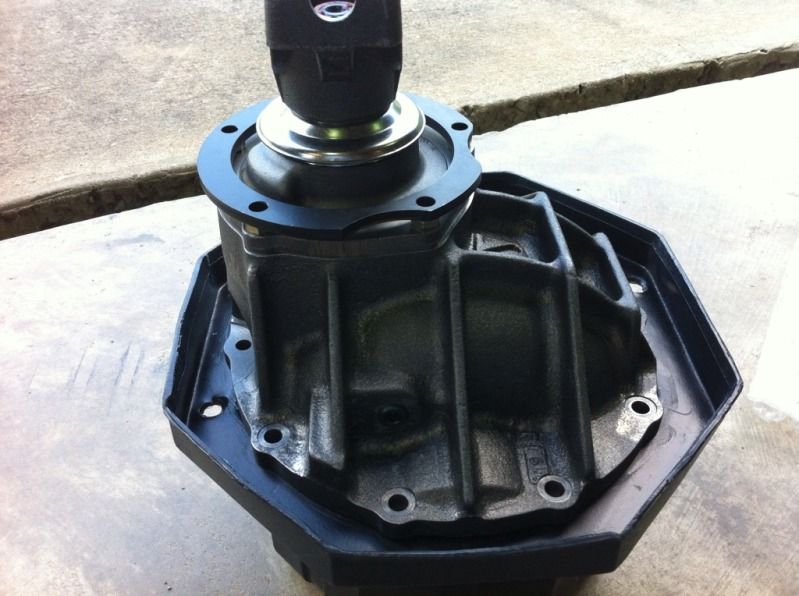 Just before installing the center section. Side note: the center section does not cover the entire housing, so you may want to rtv a little closer than I did to the inside edge.
One of the axles.
I was able to remove the stock rear by first taking apart everything needed on the passenger side to get the axle out. After that, I unbolted the center section, lowered it a bit, and was able to remove the driver side axle without taking everything apart. The new rear goes in with the axle stubs already attached. I put the driver side axle into the wheel hub before I raised the new rear into place.
This truly is a bolt in rear. No modifying was needed.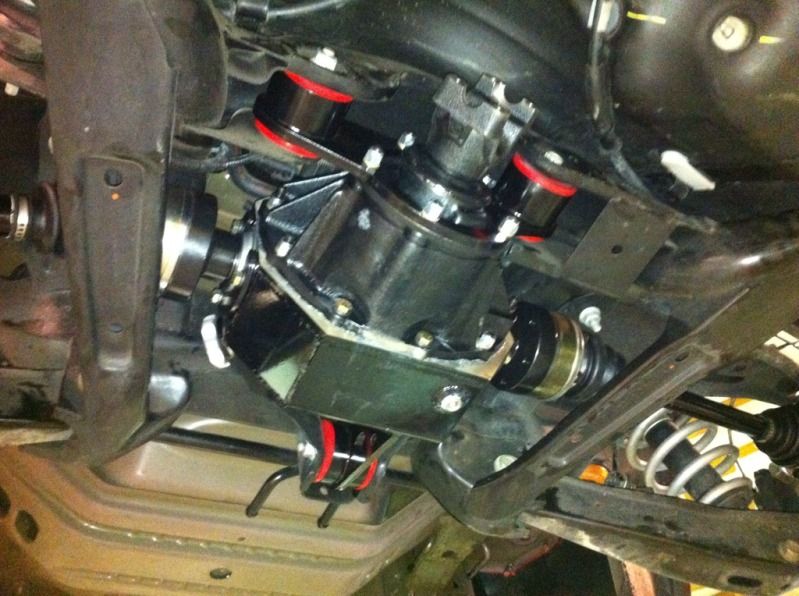 New one piece aluminum driveshaft from Dynotech.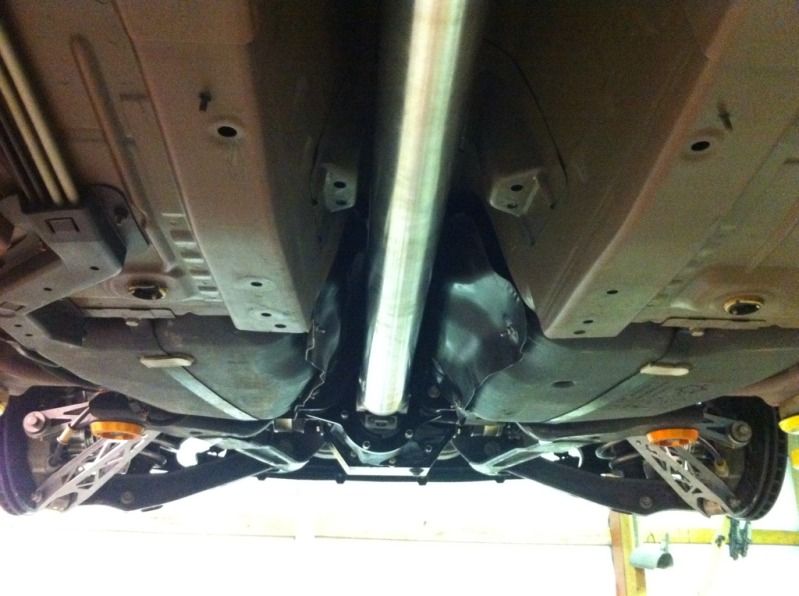 Hidden slip yoke. My safety loop still fits.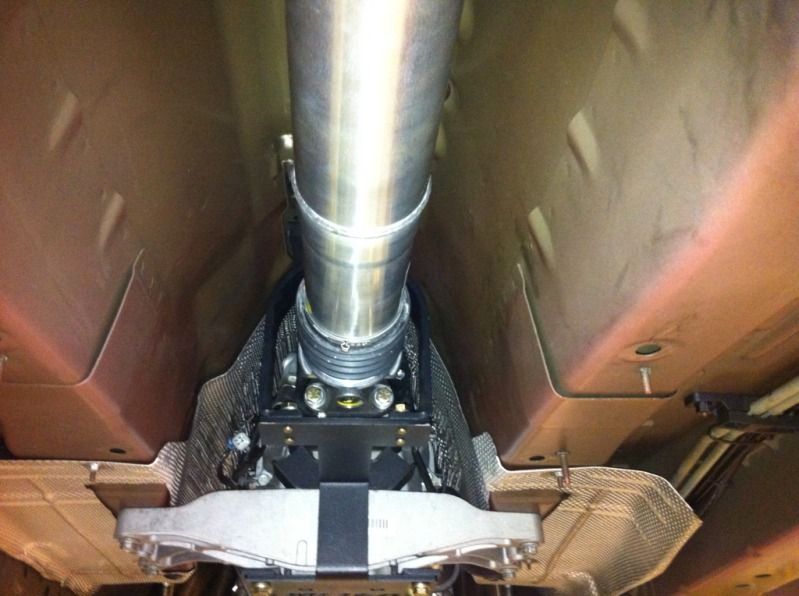 While I'll was working on it, I decided to go ahead and upgrade to Pfadt toe rods and trailing arms.
And well, why do that without upgrading front and rear sway bars to the Pfadt sports? Oh, new adjustable end links too.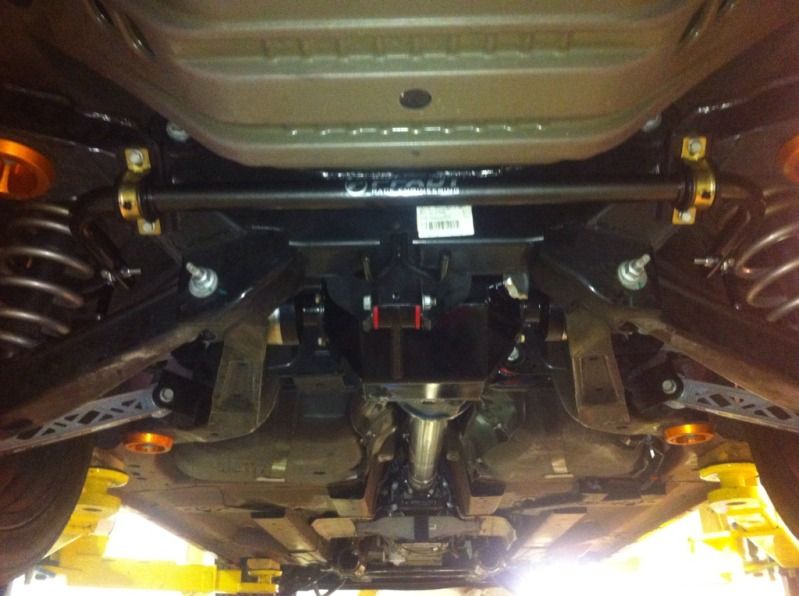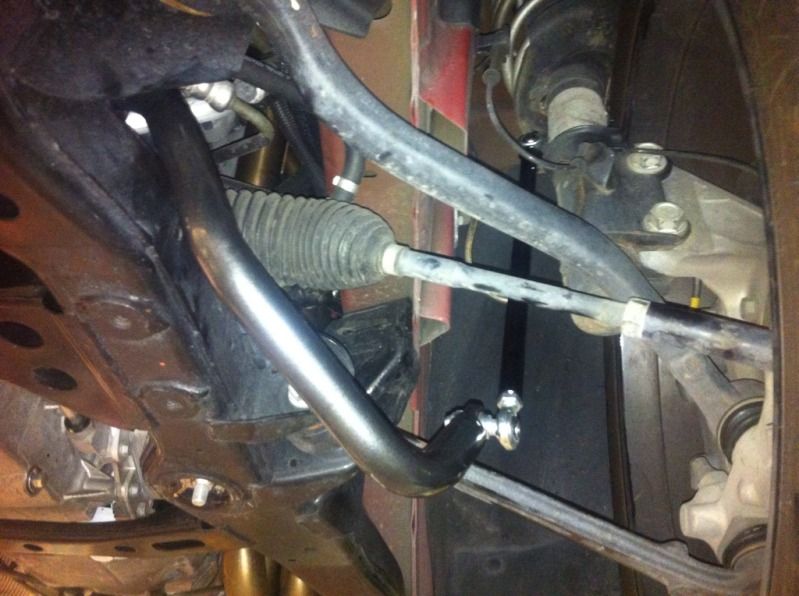 All buttoned up and ready to go.
Also had SLP fading gill stripes added at Camaro Fest.