After my 'saga' with the TSP underdrive pulley, it became obvious to me that I needed to follow my plan I initially set out to do -- bolt on HP upgrades then, suspension. I wanted to do a 1LE/FE4 upgrade to my 2011 2SS. BMR and JDP Tyler helped me get where I needed to go. I still have a couple of other upgrades to do (bushings and Toe Rods), but the primary updates are done.
I went with BMR sway bars (front and rear), Adjustable trailing arms and bushings, 1" lower front and rear springs, the FE4 upgrade (OEM lower control arms and sway bar links).
All I can say is the change in the 'feel' of the car is amazing. I still need to get a 4 wheel alignment, but wow, does the car feel like its on rails. JDP Tyler really worked with me to understand what I needed based on my goals. BMR directed me to work with JDP and their combined info/suggestions really helped me get what I was looking for. Great service -- especially JDP Tyler. The OEM FE4 update was very simple to do.
I would suggest anyone wanting to do these upgrades get all the parts first. I had mine in stages and began to realized I would have been better served to do it all at the same time (the lower control arms were 'removed' a few times ;o)...
I did all of these upgrades myself with no 'other' help outside of phone support from JDP Tyler. I did run into an issue with the BMR Trailing arms being 3/16 too narrow, but Harbor Freight to the rescue! Got this gem to 'spread' open the back bracket of the trailing arm to fit:
5 seconds and all was well with the world!
Below are pics of the parts installed.
BTW, the OEM lower control arms are similar -- except where the sway bar links are for the 2012 +.
I updated my 2011 to use the 2012+ rear sway bar/links -- and boy what a difference. I did have to drill the sway bar hole to 12MM on the strut -- not a problem -- to support the 1LE/FE4 upgrade.
Pics:
Front:
Sway Bar:
Sway Bar and Links:
1LE/FE4 Sway Bar Link (BIG difference in roundness!):
Front springs: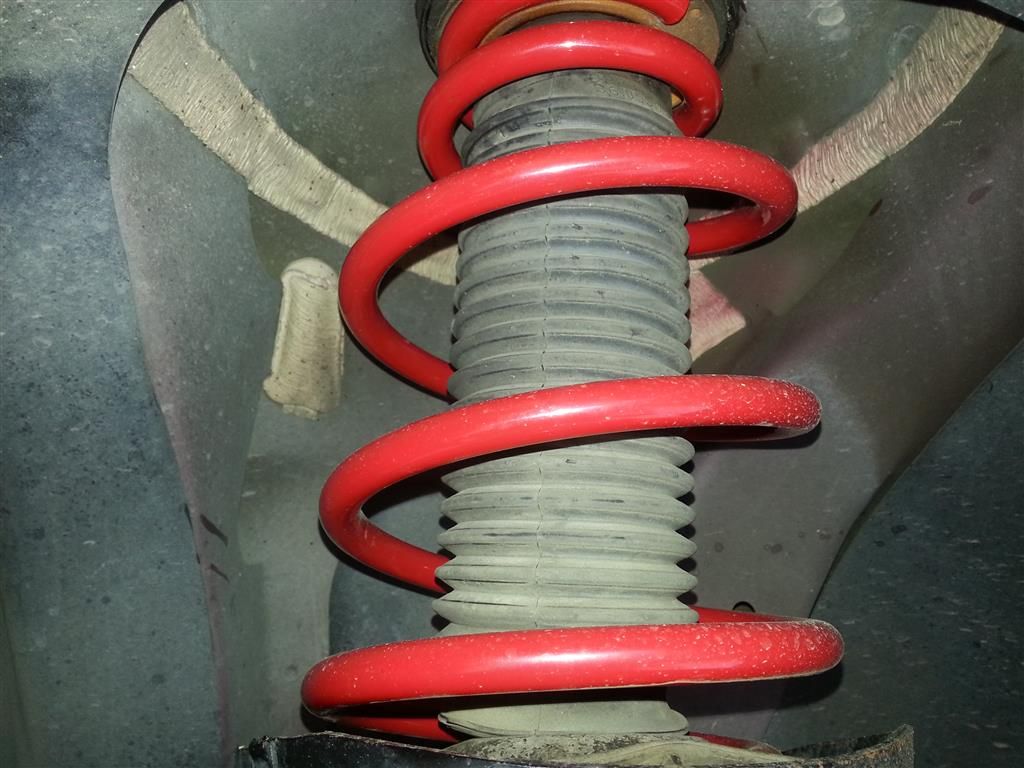 Rear Sway Bar and Links: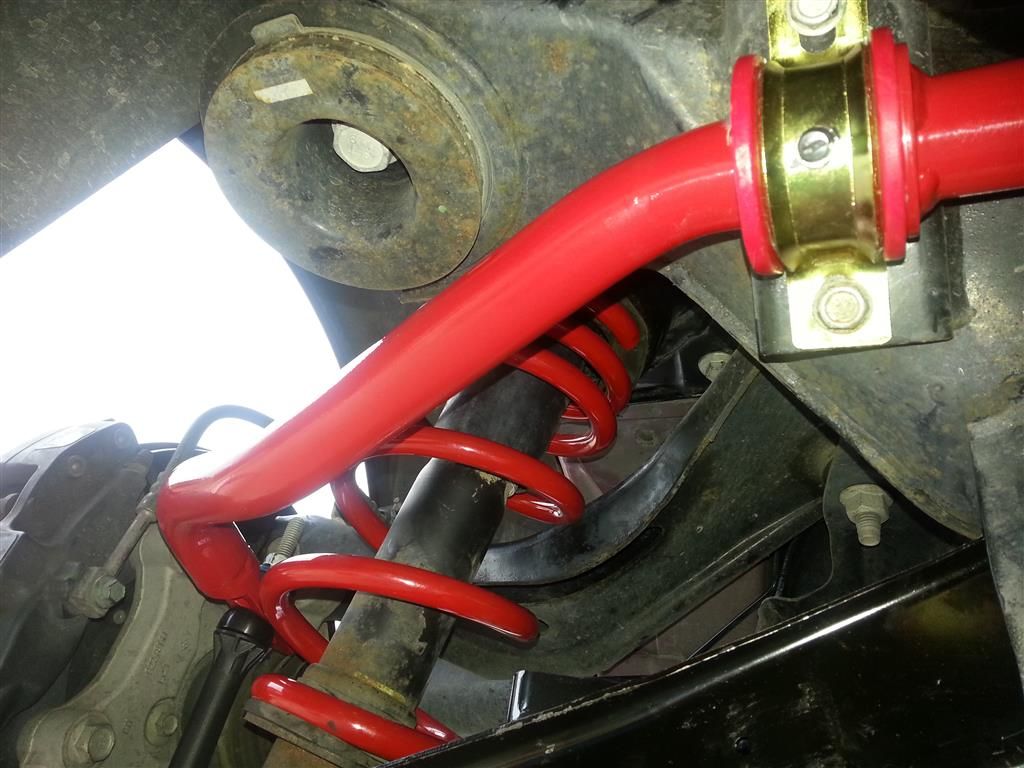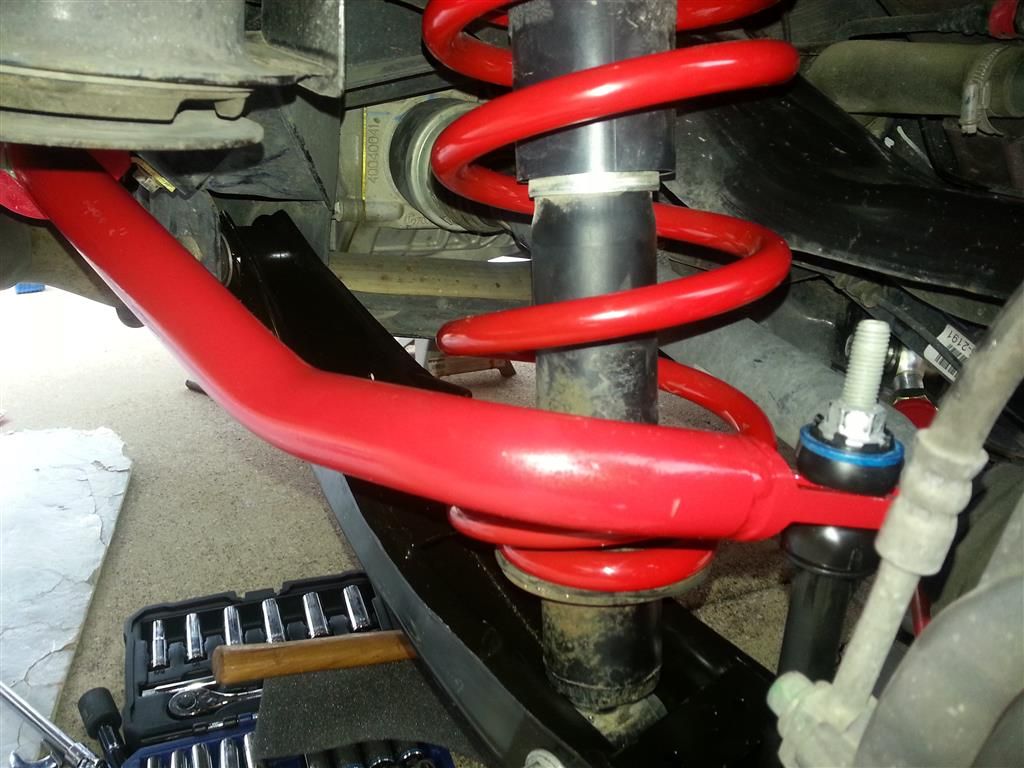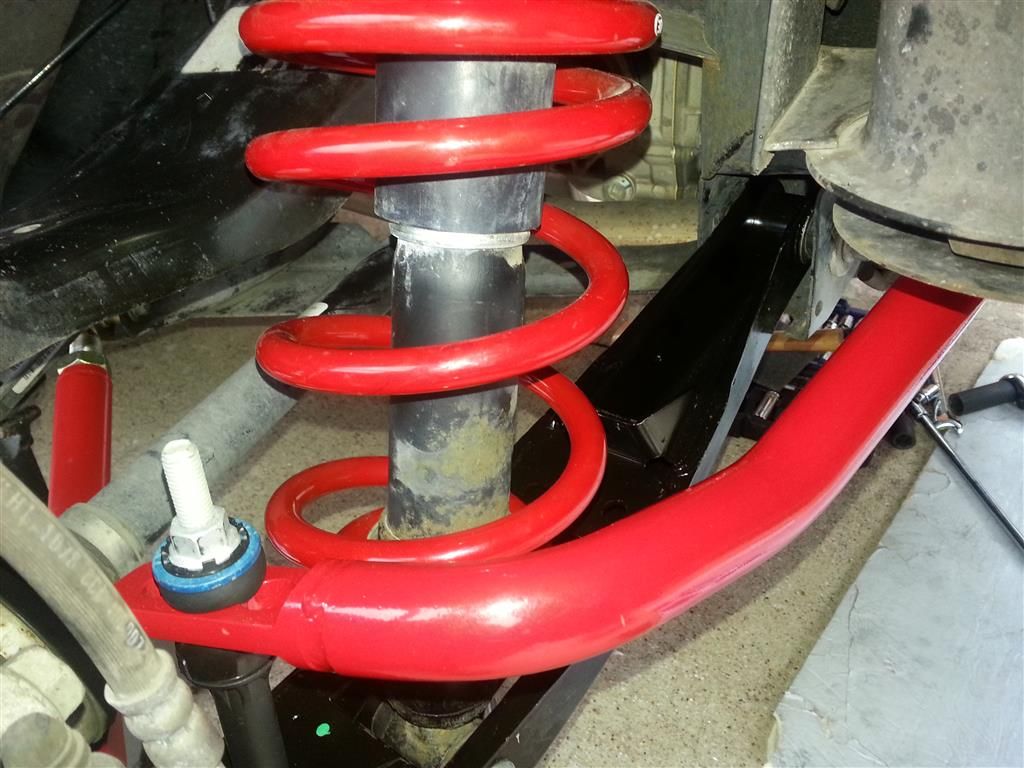 OEM 1LE/FE4 Lower Control Arm with Spring:
Assembled Left Rear:
Rear Lower Control arms -- Left is FE4 update, Right is 2011 SS OEM:
Trailing Arm with Bushing installed (Left Rear):
Adjustable!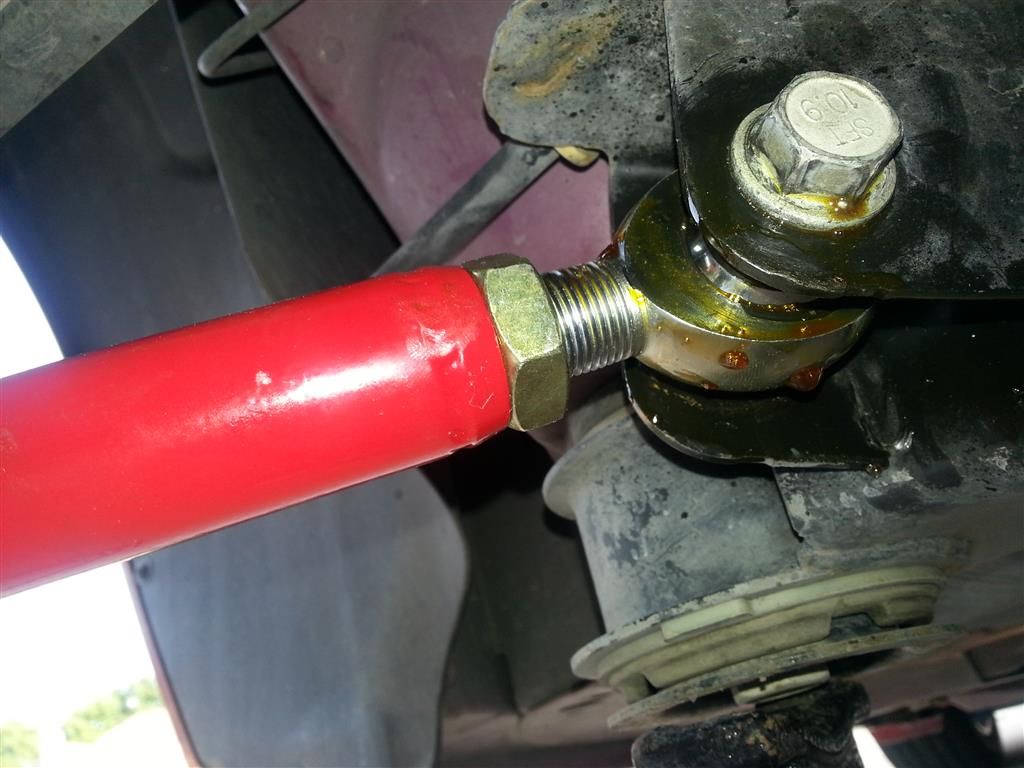 Trailing Arm with Bushing (Close up):
BMR boxed goodies (Front and Rear Sway Bars for 1LE/FE4 upgrade)
-Don