2010 2011 2012 2013 Camaro Heritage Grille - Pre- Painted $369.99
You've already got one of the best looking sports cars in the world but you don't like your front grill? This 2010-2013 Camaro Heritage grille is a great solution! This 2010-2013 Camaro grill comes pre-painted and any color as shown. The center of the grille remains black as shown.
This 2010-2013 Camaro heritage grill comes pre-painted any body color. We have 20 years of paint experience and our quality is guaranteed. We use Dupont paints and warranty our products for 5 years.
"This item is custom painted to order and requires additional time to paint and ship. Please refer to current painting time on main website page" 2010-2013 Camaro heritage grille.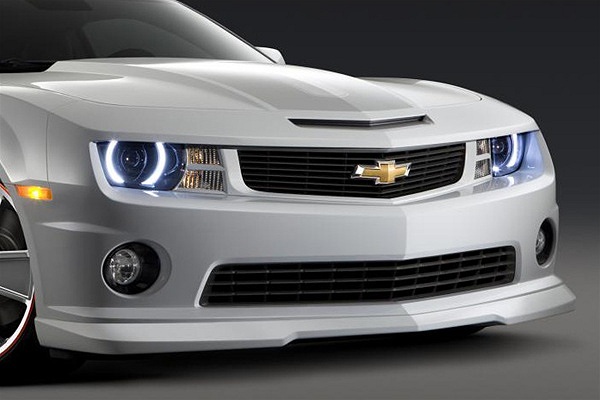 http://www.rpidesigns.com/shop/item.aspx?itemid=1931
Use Code PHIL5 and Save 5%!