IIR'S MUSCLE DIVISION YOUR OFFICIAL SOURCE FOR
WE HAVE BEEN AUTHORIZED TO PASS ON SOME INCREDIBLE SAVINGS TO CAMARO5 MEMBERS ONLY ON THE FOLLOWING
PRODUCTS FROM TORQUE SOLUTIONS!!
*THIS SALE IS ONLY WHILE SUPPLIES LAST, NO EXCEPTIONS*
**BILLET ENGINE MOUNTS** **MADE IN THE USA** **LIFETIME WARRANTY**
FOR YOUR 2010-11 5TH GEN CAMARO
$295 MSRP PLUS SHIPPING? NOPE!!
$199 SHIPPED!!!!!
IN THE USA
**IIR'S MUSCLE DIVISION IS OFFERING A CAMARO5 MEMBERS ONLY A SPECIAL PRICE W/
FREE SHIPPING
IN THE USA**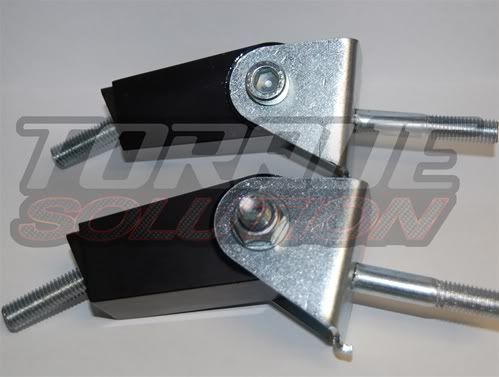 MORE INFO?
All Torque Solution engine mounts are made with both quality and performance in mind. These mounts are a direct replacement for the OEM factory mounts. OEM mounts are made of sub-par material with rubber bushings that are infamous for deteriorating, cracking, and tearing over time. Heavy racing or spirited driving tends to speed up that process. Torque Solution has you have covered! Our mounts are made out of high grade 6061 billet aluminum material for weight savings and polyurethane bushings for long life and consistent performance. This combination allows the wasted energy to be transferred to the wheels where its needed for optimal performance.
WHAT TO EXPECT?
•Eliminates wheel hop / traction loss
•Improved 60fts / e.t's
•Made out of lightweight 6061-T6 billet aluminum
•1000HP+ and 7sec e.t. torture tested
•Black anodized
•85A durometer bushings
•LifeTime Warranty
•Made in USA
SHIFTERS!!
**MADE IN THE USA** **LIFETIME WARRANTY**
Torque Solution short throw shifter is a direct replacement for your long throw stock unit.The Camaro short shifter is engineered to give the best shift feeling available.Our unique design replaces the bottom stock bushings with self lubricating delrin bushing. This combination eliminates the friction found in the stock bushings to create a far smoother and effortless shift feel. With this short shifter installed, you will enjoy a more precise and solid, as well as a more reliable shifter! No modifications to the car are needed and the install does not require removal of the exhaust or transmission.
$60 SHIPPED!
IN THE USA
ONLY WHILE SUPPLIES LAST!!!!
Features:
- 27% throw reduction
- 1.25" height reduction
- CNC Machined 4130 Cr-Mo steel
- Installs in under 30 minutes
-Uses Factory Shift Knob
- Made in USA
Threaded version as well, same great features, threads allow for use with aftermarket shift knob. Same price, just specify when ordering.
SHIFTER WITH TORQUE SOLUTION KNOB
$75 SHIPPED!!
IN THE USA
IN STOCK!!

WE WILL MEET OR BEAT ANY COMPETITORS PRICING. WE WANT TO EARN YOUR BUSINESS AND KEEP IT. LIKE WHAT YOU SEE FROM TORQUE SOLUTION? WE ALSO OFFER THEIR SHORT SHIFTER!!