Plain Factory... leaving the 20 x 8 front and 20 x 9 out back. That would be the best ride, with the best handling, best look combination. All those pretty stats on the SS or on the V6 were done with the wheels that come on the car.

Some other ppl like myself who dont go to the dragstrip and will most likely be using the car as a cruiser or just to tear it up every now and then on the public roads dont mind putting a bigger wheel on even tho it will virtually slow down the car a little.
__________________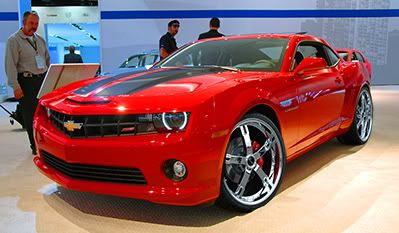 Thinking bout Victory Red 1SS/RS with Matte Black Custom Stripes. Automatic Transmission (L99)
and apparently a $900 dollar whole in my roof.
OHH.. DID I MENTION 24" off THE GROUND?!