Check it out guys and gals. Lashway is an event sponsor this year and would love to see all of our supporters come out for this wonderful event.
WWW.PATRIOTRUN.ORG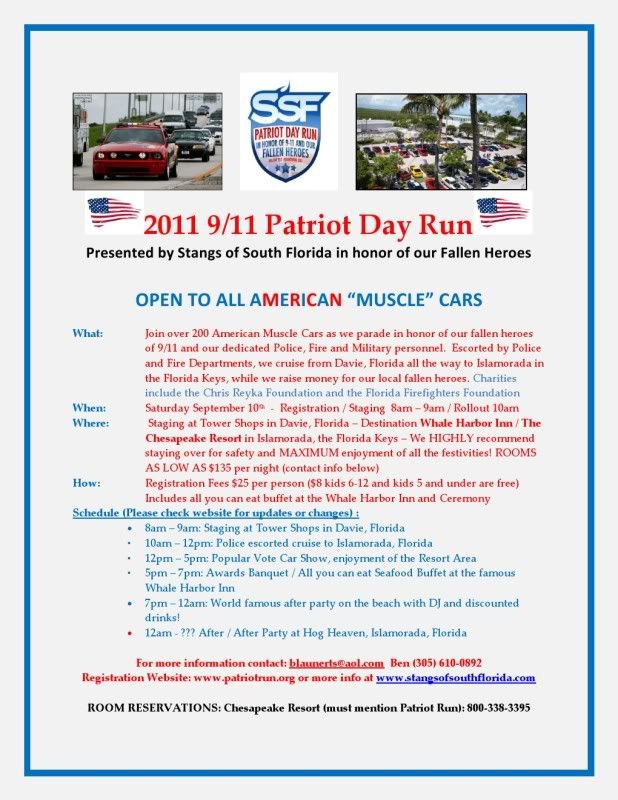 We will all meet on Saturday, September 10th and head down to Islamorada for 2 days of fun. All proceeds and donations go directly to the charities involved!
I just booked my room at Matecumbe Resort in Islamorada.
http://travel.yahoo.com/p-hotel-7030...cumbe_resort-i