As many people here know I host a car show every year in central Illinois to help raise money for the Muscular Dystrphy Association, I was born with CMT, one of over 40 types of MD and I personally know the effects this disease has on those with it. I was able to enjoy summer camp for many years and it was a great expierence. This show serves many purposes, to inform people about MD, to help raise money to send more children to camp, and also to help fight this disease. One day I hope there is no need for a summer camp, not because it isnt great but because there are no longer any children with MD.
This show is my way to give back to an organization that has given so much to me, a way to tie my love and passion in with my friends and help out this cause. So I can hope my children will not have to go through the things I have and also to give hope to all those other people out there who wish the same thing for their children and loved ones.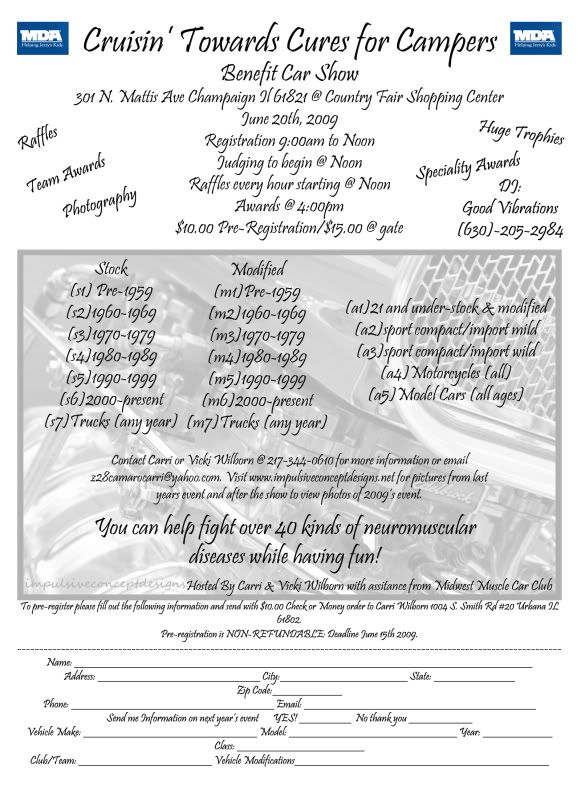 There will be information about hotel discounts and the after party later. If I get enough fbody pre-registrations I will definitely make a class or two for fbodys.
I hope to see alot of you there.
Scott (FbodFather) Settlemire has been generous and donated some goodies already for this show
Huge thanks to him!