The LLT (and the port injection LY7 before it) will last with little issue IF these precautions are taken, and the LFX and new LGX follow the same:
1. There is no LOW oil indicator until 2014 on these, so you MUST check your own oil ever fill up or so. Most failures are related to low or no oil. This rapidly wears timing chain components as well as rod and main bearings.
2. This are a far more complex engine than the LS3/L99 V8 with higher revving, more internal moving parts, and tolerances needing only the best motor oil. To run the cheap Dexos blend you may get full life out of one, but the odds are against you. These engines MUST run a good premium full synthetic oil.
3. Break it in properly!!!! If you "baby it" the first few hundred miles you are gambling that the rings will seat properly, and odds are they will not before this brief window passes (by 400-500 miles it has past as a hard glaze sets and forms over the cross-hatch hone pattern that abrades the rings to the shape of the cylinder wall). Also, do NOT leave that factory filled oil full of assy debris and break-in particles in longer than 500 miles!!! Change it and filter.
Here is the proper way to break in ANY new engine: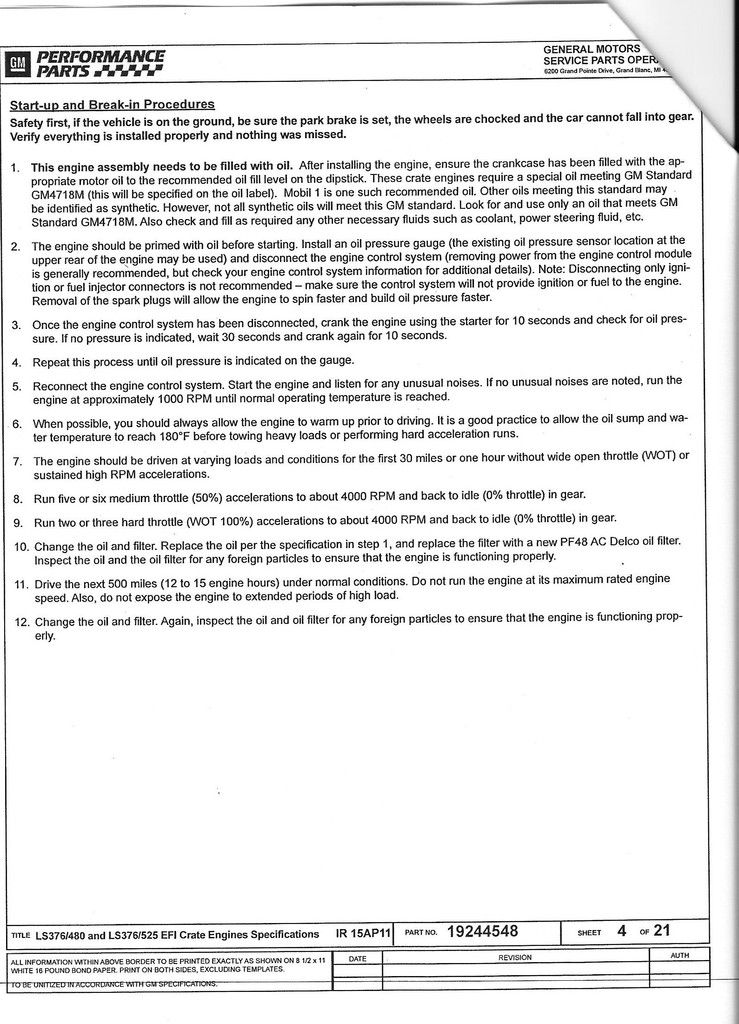 Install a proper oil separating system ASAP before these coking deposits begin to form. Stop it before it is an issue and causes damage.
If your engine is earlier than the 2014 model year, you MUST remove the PCV barb and drill the fixed orifice holes to the size the 2014 and up now have:
Drill the bottom two holes to 5/64" and the top hole to 7/64" (1/8" works as well).
If your V6 has cast aluminum cam covers it has the new design, if black plastic it needs the "drill mod" (GM apparently got this data and how to correct this from a Camaro5 member years ago and it took years before they made the change).
Follow these steps and there is no reason your V6 will not last 200k plus miles. The timing chain design was improved, but even the early design can last with proper care.
ANY GDI engine is different than anything your parents or grandparents had, and most have little understanding of them.
Questions? Just ask.
Do it once, do it right, Elite Engineering USA