The manifold gasket is GM part#12590958 available on Ebay for $19.94 shipped-
Disconnect the air intake in front, unplug the electrical connection to the throttle body, remove the 8 bolts holding the intake manifold in place (5 on top, 3 in the back), and disconnect the brake vacuum line on the drivers side. On the passenger side, remove the 10mm bolt holding the crankcase vacuum line and remove from the top/front of the manifold.
Lift off the intake and swap out the gaskets. Don't mix up the bolts- some are slightly different lengths. Re-assemble and torque bolts to 18lb/ft.
Have fun!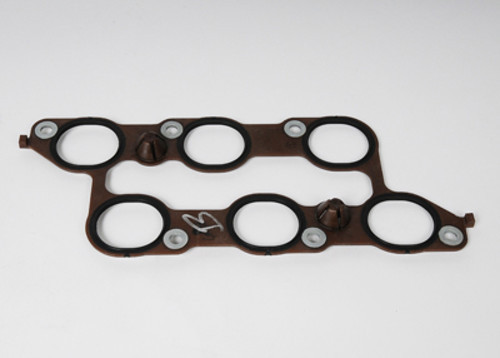 __________________
Airaid CAI, Rx ported TB, Mace ported IM, JBA shorty headers, Richmond 3.73, Borla touring axleback, Hurst short throw, NH-SS fix, IDEALG clutch m/c, FE4 struts,ZL1 toe rods/springs, Spohn trailing arms, Pfadt Racing front sway bar, JPSS FE4 rear sway and radius arm inserts, Pedders rear subframe bushing inserts, 2LT gauge pkg.TSW Nurburgs. IPF S/C