I just got my Pfadt lowering springs and front/rear sways installed.
I CANNOT BE MORE HAPPY

Like most of us on these forums, I read everything I could about different kits and suspension offerings. I decided to go with Pfadt Stage 2 performance kit because this car is my daily driver and rarely sees track/course time.
The kit gave me the stance I was looking for (super aggressive) and handles like its on rails. I didnt know what to expect from the ride quality being this is my first sports car and first time to mod suspension, but I have to say, I am really pleased with the outcome.
The best I can describe is its like OEM ride quality on steroids!
Here are some before shots:

And After the Drop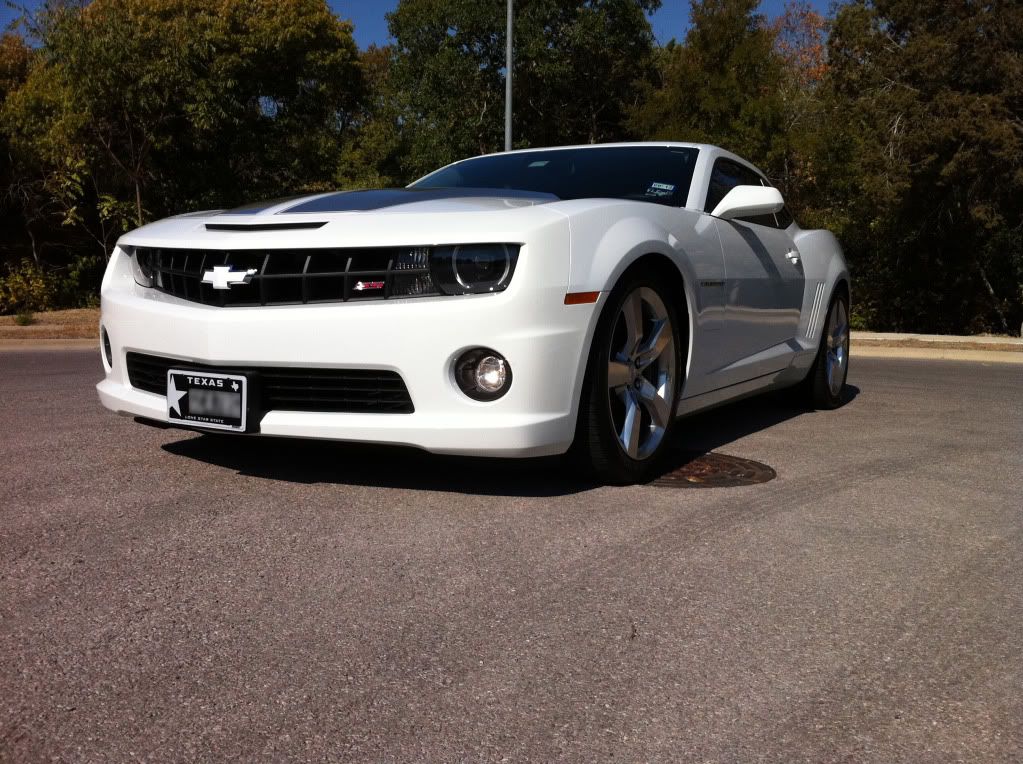 __________________
2011 2SS/RS Summit White - Silver Stripes. Corsa Exhaust, CAI Inc. Intake, VMaxx Throttle Body, Pfadt Stage II Suspension Kit, Dynomax Headers, DynoTune, Rx Catch Can & breather