Been gone for quite a while but figured it was about time to update this thread with some new info...

Miles: 30,000. Cruising right along without any issues at all.
Latest changes:
1.
Range Technologies AFM Disable Module
- so worth it until I eventually get around to doing engine work.
2. GM ZL1 Black 10 spokes - 2k miles - take offs. Got a decent but not a smokin' deal on the set since I'll need to repair the curb rash on one rear wheel. I've had these on for 2 days (75 miles) and I like the Goodyear's but can't live with a low tread life tire so those will be coming off tonight and put up for sale soon to someone that needs/wants them locally.
Next thing to do...a little customizing to the wheels so I can get closer to the look of the 2011 Hot Wheels Concept Camaro. Haven't decided on the color of the wheel stripe or the finish on the spokes yet but this is the overall look I "think" I want to aim for over the next 1-2 years. Definitely going to have to get lowering springs too!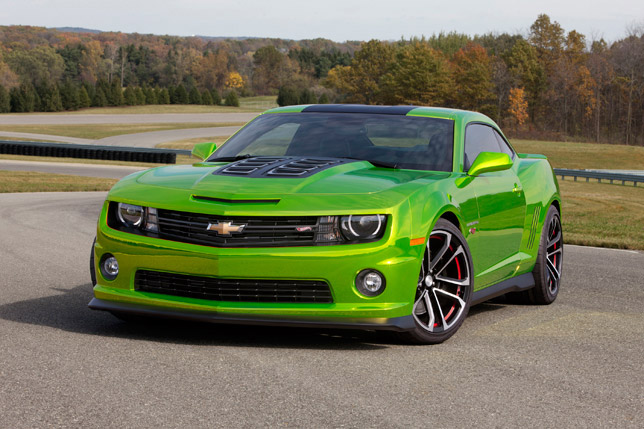 That's it for now...