Remove shifter bezel:
Put in 2nd gear if you have a manual transmission(be sure to set parking brake)
Insert trim tool under the back of the shifter trim
then using your fingers gently lift it up till it unclips
work around each side of the trim until you get to the 4 pack gauges, then pull trim towards the shifter.
Unplug the harness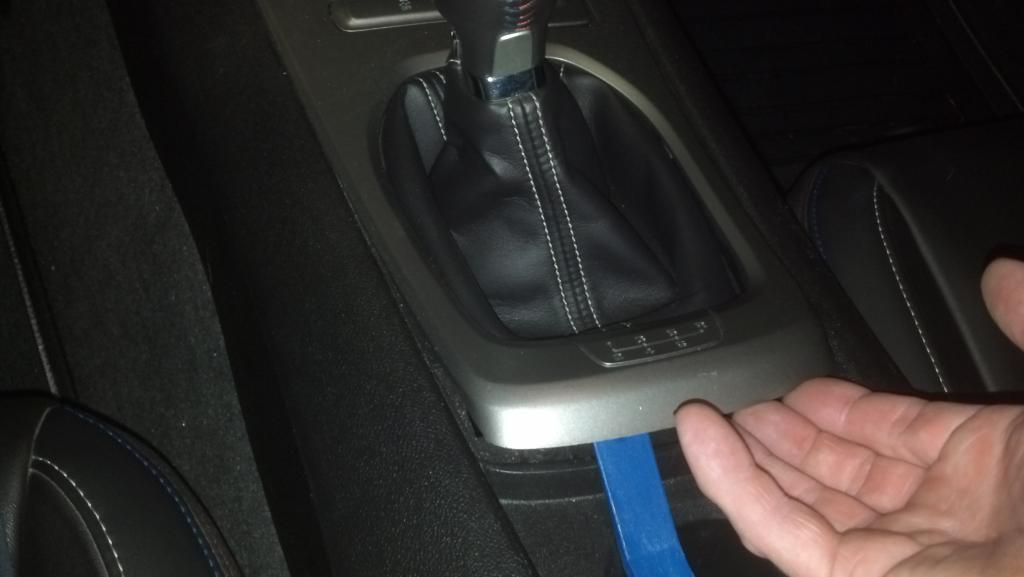 4 pack plug swap:
Plug in the plug and play harness.
Run cable up behind dash to speedo area and test connection by plugging in LEDs or modules, then replace the shifter trim.
Mount NightOwl LP module (if used):
I zip tied to harness behind speedo.
Make sure if using NightOwl to find the module and test LEDs with your smartphone app before putting dash back together.
Drill three holes 2012 and up:
refer to GEN 5 PDF for specifics.
I used 5/16 drill bit for my dash
drivers side
passenger side
Run LED cable to end of dash:
From the passenger side using a coat hanger feed it through the dash, aiming toward the center dash speaker. The magnet on the speaker will attract it, and hold it till you can get to the other side. Tape the LED wire to the coat hanger and pull back to the passenger side. Insert the LED through the hole.
Put LEDs on pipes:
Slide LEDs into clear tubing then push through each hole that was drilled
Slide tube onto light pipe (white line on pipe should be on bottom)
Heat shrink LEDs to the tubing so they cant fall out.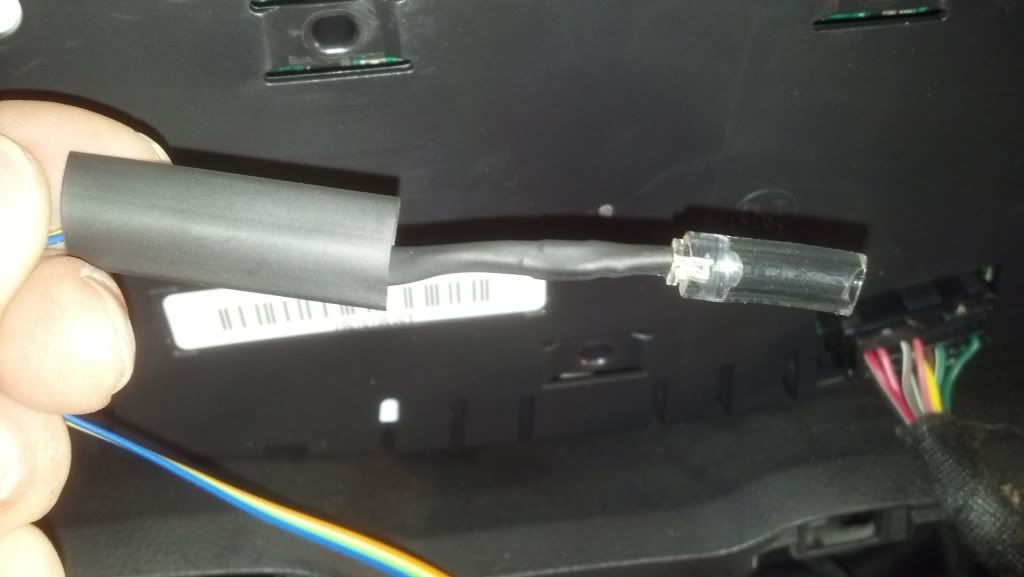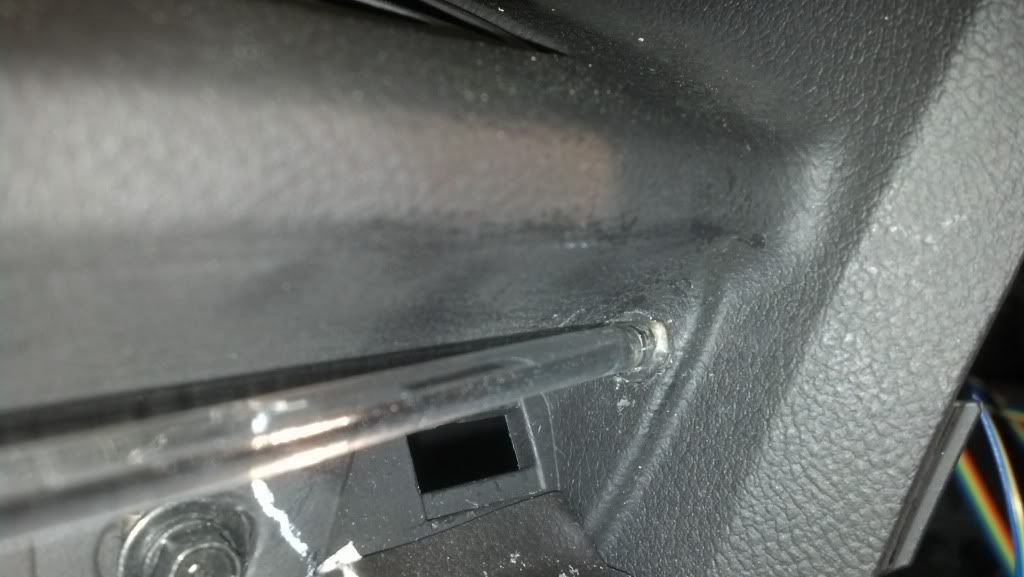 Blackout the backs of the appliques:
The appliques can show shadows if they are not properly blacked out.
I used some duct tape on the entire back of the appliques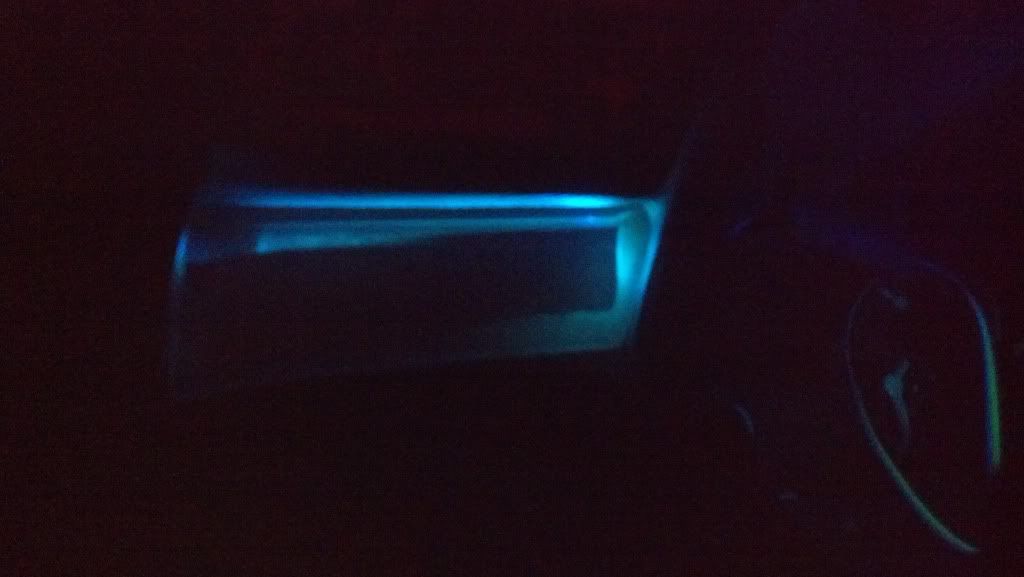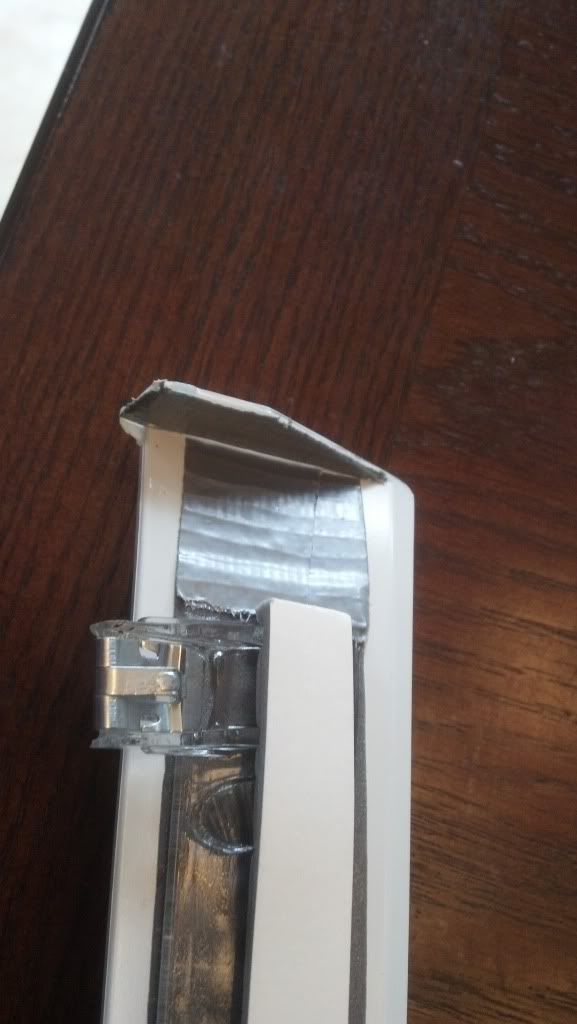 Install weatherstriping on appliques:
The weather stripping should be set about 1/4 inch from the top of the applique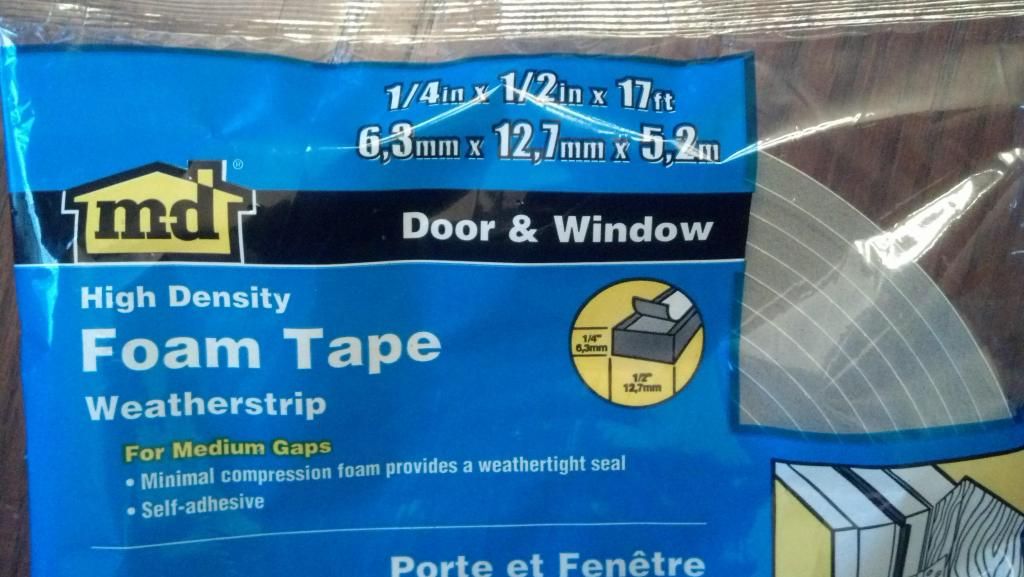 you will want the pipe to rest around this part of the applique so shift the weather stripping almost flush with the grey part (not where it is in this pic)you will have to experiment.
You will have to grind down the plastic tab on the small dash applique, where the light protrudes from the dash.
I don't really have a good picture and the amount of grinding depends on how well you locate and drill the hole. but you can see in the above picture how it has been sanded a bit on the right sides clip.
and the picture below shows a slight step.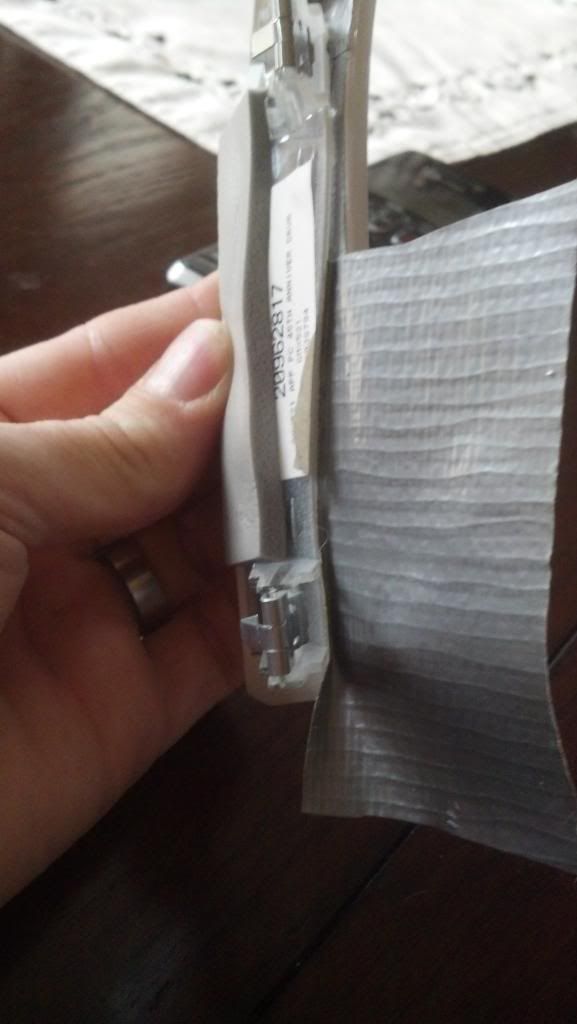 Rotate pipes to project light correctly:
since the white line should be on the bottom already, hold the pipe against the dash.
it should project a thin light beam up onto the dashboard. you may have to rotate the pipe slightly to get it to shine correctly.