I had purchased an Afterburner kit from a vender, and it worked and looked great...for 1 month. Then 1 of the lights was dim for 20 minutes then would go to full brightness. I contacted the Vender, and sent the defective light back to them for replacement/repair under their "lifetime warranty". I was quickly told that the light was operating "normally" and that was the way it was.
After wasting more than $100 on a CCFL afterburner kit, I came across
this thread
. The Thread was a bit vague on details, so I decided to document my progress and results.
Items used:
2x 160mm halo ring LED
wire
3M double-sided tape
Clear silicone
Masking Tape (to hold the lens together while gluing)
12x Washers
First, I cut the halo in half. It's really hard to see, but there is a small band of wiring that connects 3 LEDs together on the front of the ring. You have to cut it there.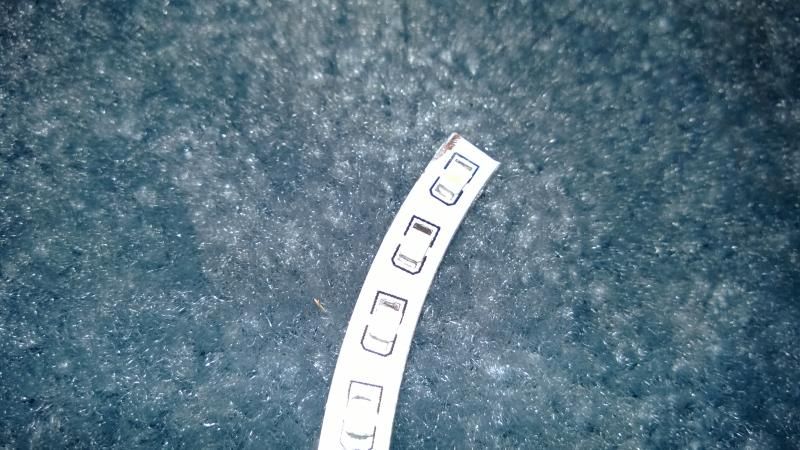 Next you file down the paint on the front and the back of the rings to reveal the wiring in the ring. These will be the where you solder the wires.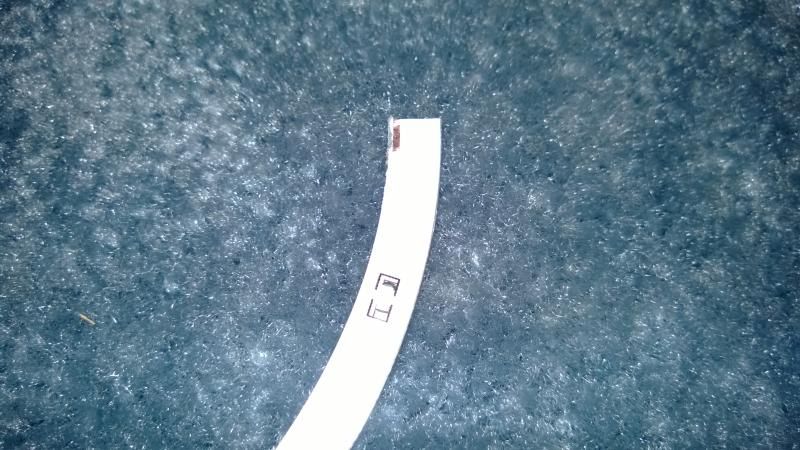 Here is the back of the ring with the wiring revealed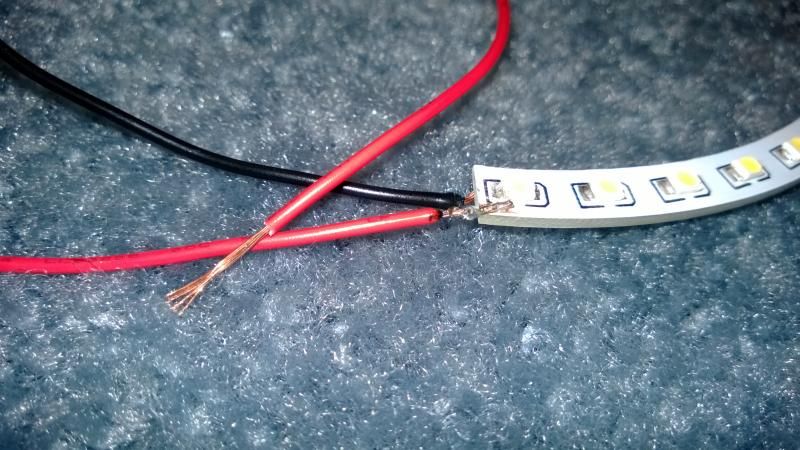 Attach the wires to the solder points that you revealed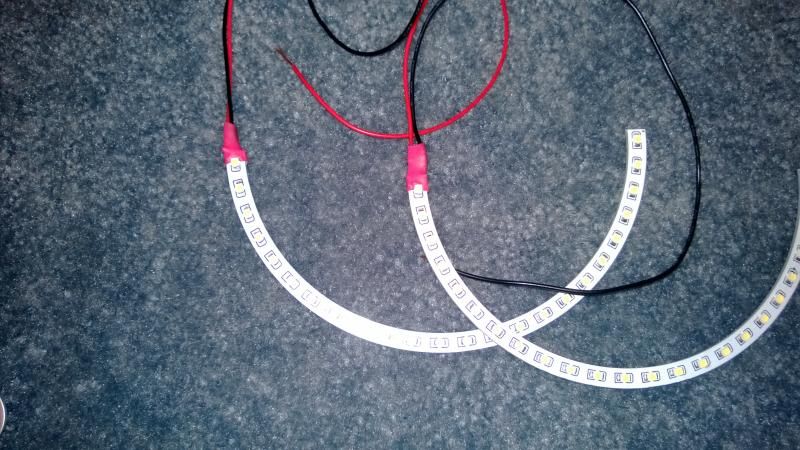 Cover the wiring with heat shrink and repeat for second ring.
(no picture)
Next install in taillight housing by cutting off the red lens (very time consuming and messy, wear goggles). Mask off the red lens front before you start cutting. This will minimize any damage you do to the lens, and make cleaning off the silicone seal much easier. Mount with 3M tape or glue.
Run the wires through the back of the housing and place 1 washer on each of the bolts.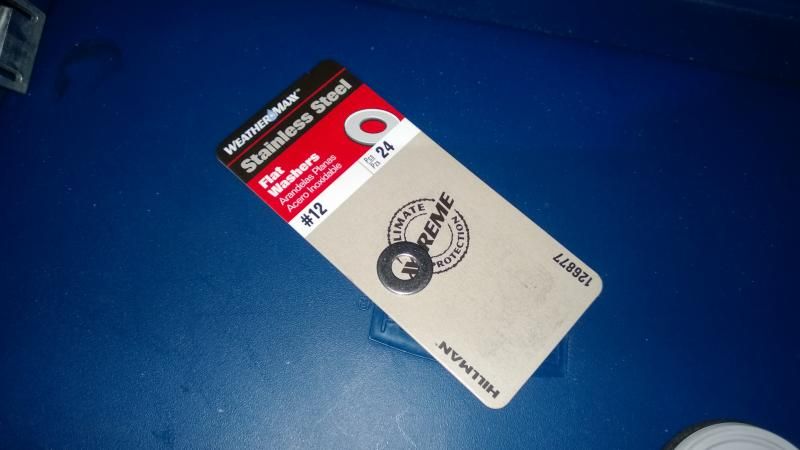 These are the washers that I used. If you used a dremel to cut the lens off, you actually make the lens about 1/2mm thinner. When you reinstall the taillight, you'll have a 1/2mm gap between the lens and the chrome covers. The washers push the taillight out 1/2mm to cover the gap.
Reinstall the Taillights and wire black LED wire to the Black taillight wire and the Red LED wire to the purple/brown taillight wire.
End Result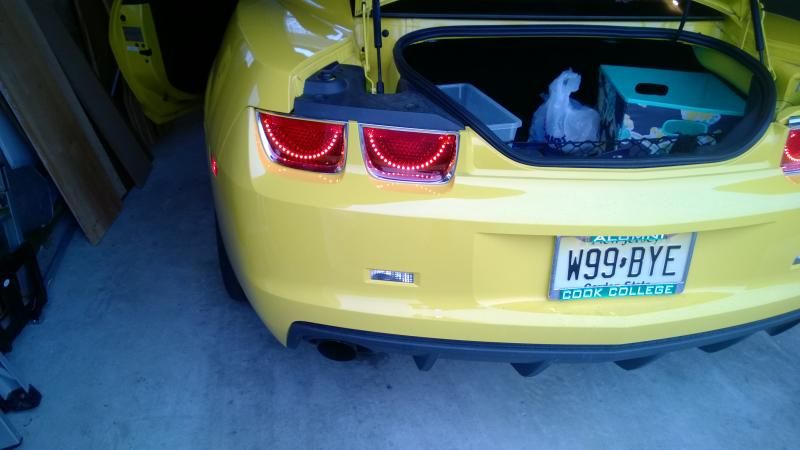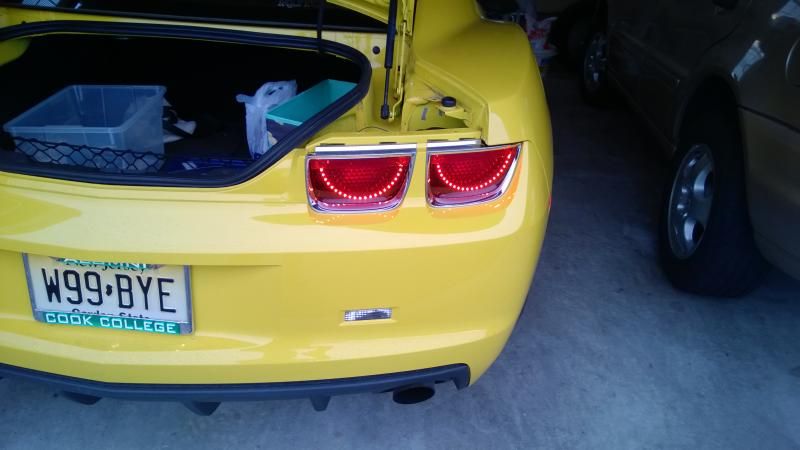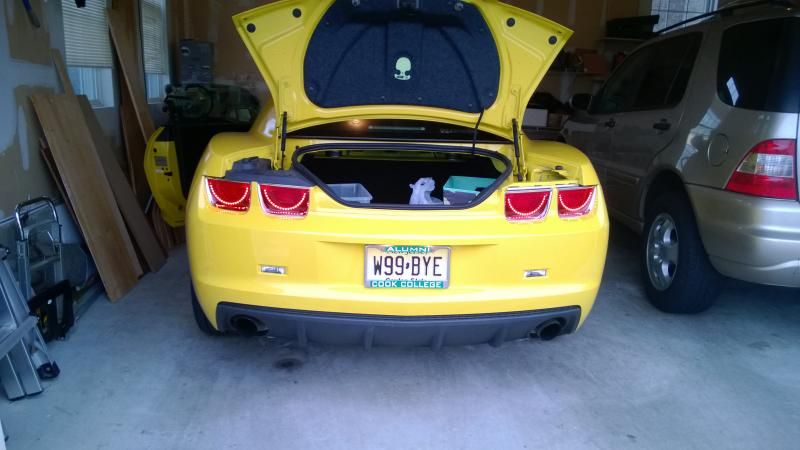 STATUS UPDATE: 7/15/14
It's been over 6 months (snow, torrential rain, wind, etc), and the LEDs are still working properly. no burned LEDs, no electrical problems, no flickering. This is proving to be the best $30 I've ever spent.