I went to the local 1/8 mile yesterday hoping I did not loose too much time since I lowered the cr more than a full point and lost some tq with the new cam. I was pleasantly surprised on the first two runs then absolutely ecstatic on the third run. I was running on 22" wheels with street tires and almost tied my best from before with the SS 20" wheels on drag radials. The 60ft's were bad because of it but with some DR's I am sure I can best my previous best.
Did not see anyone from C5 there I guess everyone was getting ready for SuperChevy or SuperSunday.
Now I can slap the twins on.
Here are the slips. On the 4th run I skated all over the track racing a Mercedes AMG. Would have been close if not for the spinning, lol. The last race was against a Nissan GT-R and I smashed him but look at his MPH.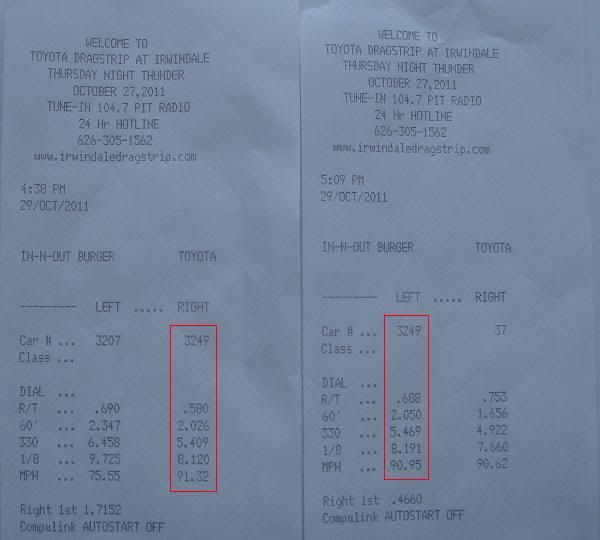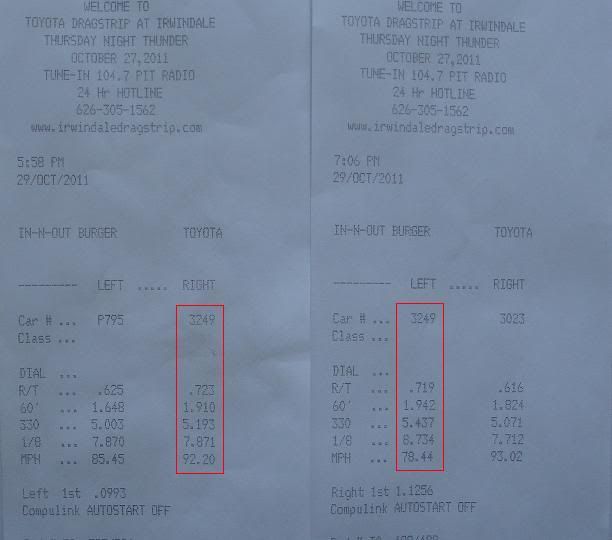 __________________
2005 Dodge Ram 2500 RCSB Thunder Road Hemi Sport w/STS Turbo
2004 Dodge Ram SRT-10 - Silver - Stock
2003 Chevy 1500 RCSB Stepside 400SS - 408 in now awaiting Turbo