We see so many questions about this so I figured I would just post the info from the GM service manual. Hopefully this will become a sticky so it's easy to find.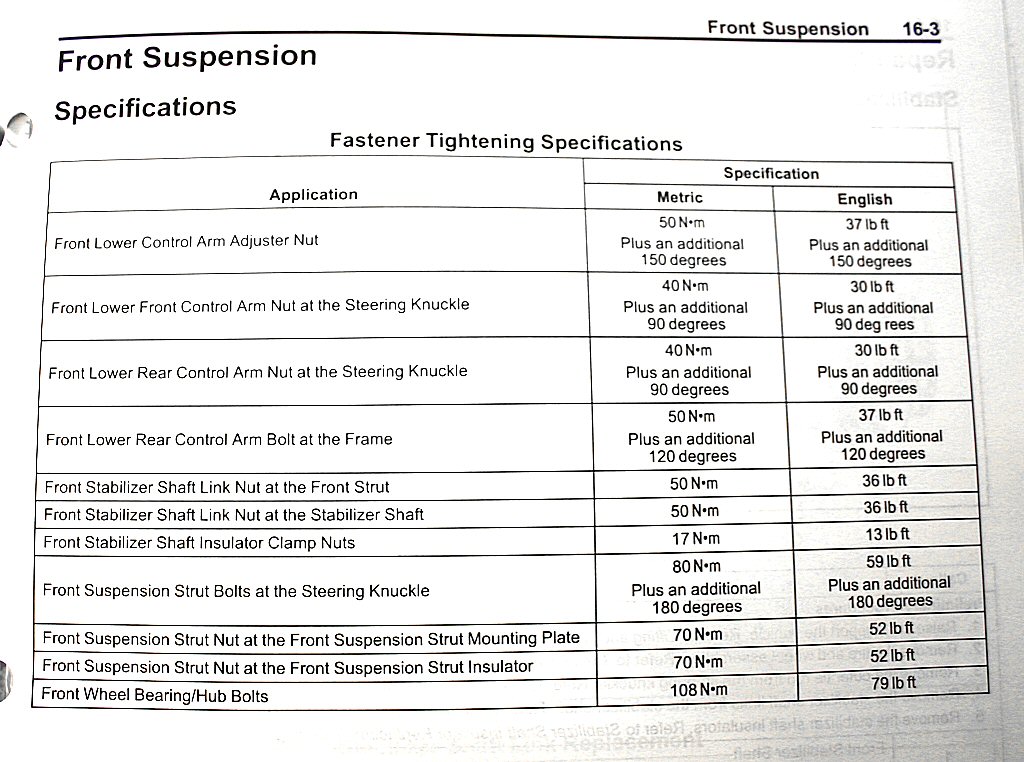 Just so there is no confusion with the terminology, the "front control arm nuts at the steering knuckle" are the ball joint nuts, and the "stabilizer shaft link nuts" are the sway bar end links.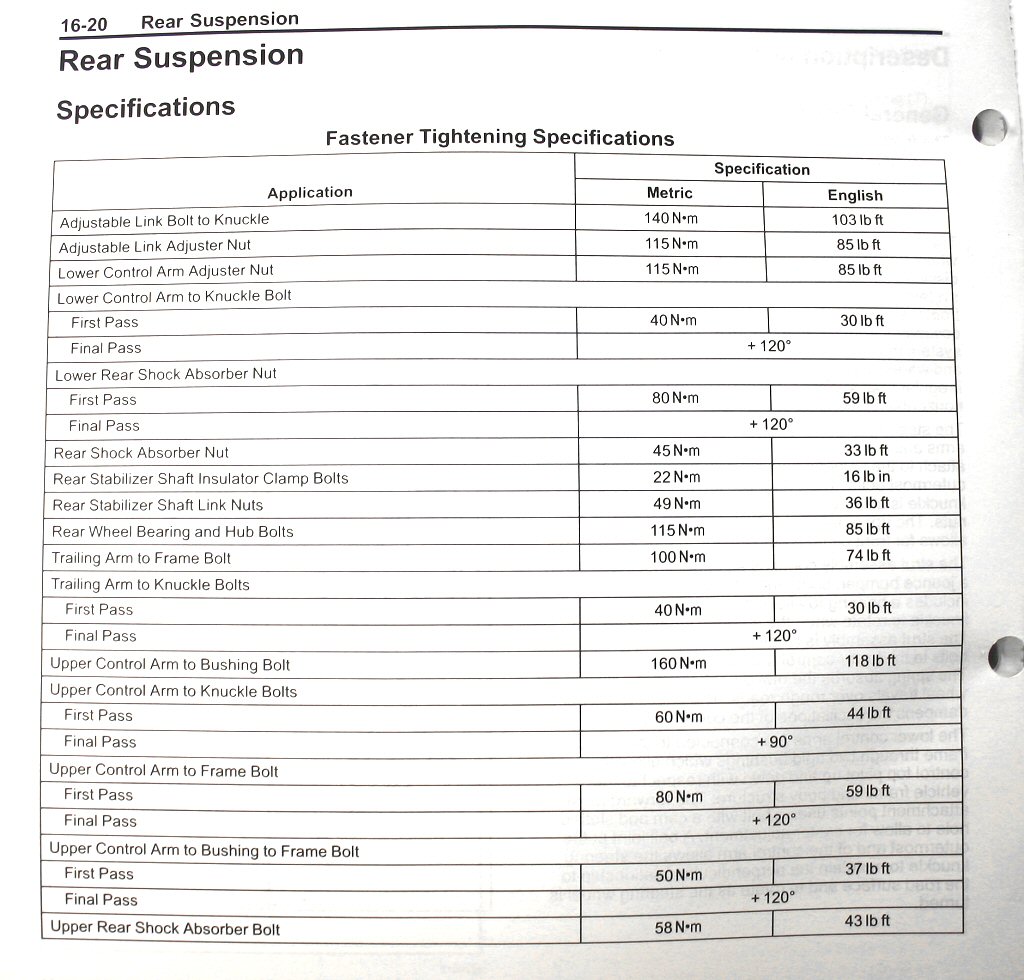 More terminology adjustments:
-The "adjustable link" is the toe rods.
-The "rear stabilizer shaft insulator clamp bolts" are the swaybar mounting bolts where they attach to the cradle.
-The "upper control arm to knuckle bolts" are referring to the upper A-arm bolt on the spindle side (out at the wheel)
Any other questions, feel free to ask!
Vote
yes
to make this a sticky!