I have decided to outline my chrome Camaro side logo removal and my black Camaro logo installation....
*Disclaimer: Not responsible for any screw ups or injuries. Proceed at your own risk.
Tools Required:
Ruler
Sharpie
Blue Painter's Tape
Plastic Scraper and/or Dental Floss
Goof Off (or similar goo removing product)
Blow Dryer
Two lint free rags
Isopropyl Alcohol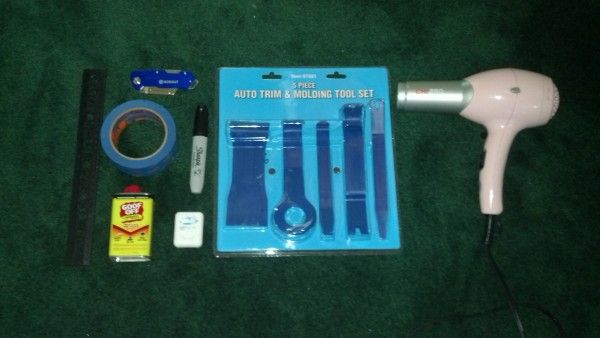 Step 1: Apply blue painter's tape to the left side of the "C" and the underside of the entire length of the letters on the driver's side (To the right of the "O" on the passenger's side). Place it in line with all of the letters being careful to make sure it is straight. You need this alignment to aide in the installation of the new letters.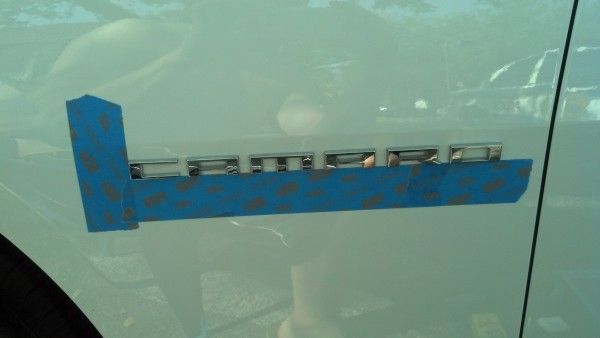 Step 2: Plug in the blow dryer (please be careful and follow the instructions for that blow dryer). Begin heating the first letter. Heat for roughly 2 to 3 minutes. Take your plastic scraper (or dental floss) and lightly pry and scrape the logo off. Some adhesive will remain, don't worry!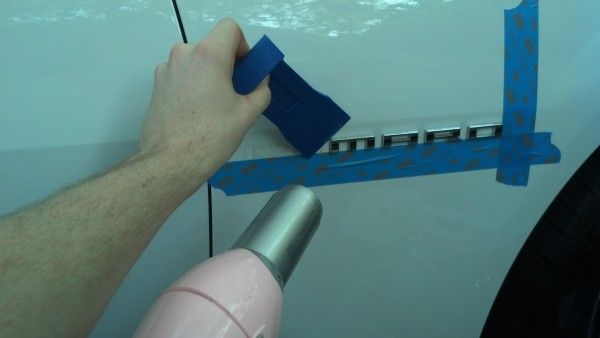 Step 3: Continue this process for each letter until all letters have been removed.
Step 4: Once removed, grab your can of goof off and apply it to one of your rags. Begin scrubbing the leftover adhesive off the car. Be careful not to scrub too hard as to remove the paint. The goof off will work well with a gentle touch.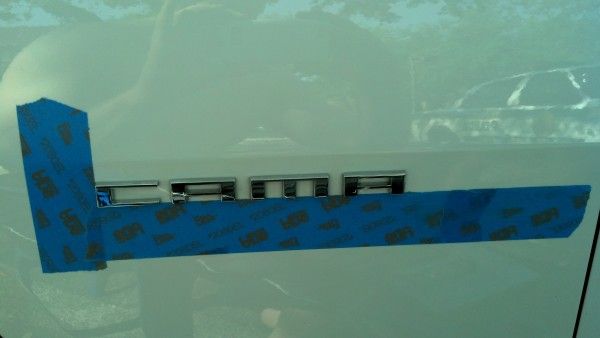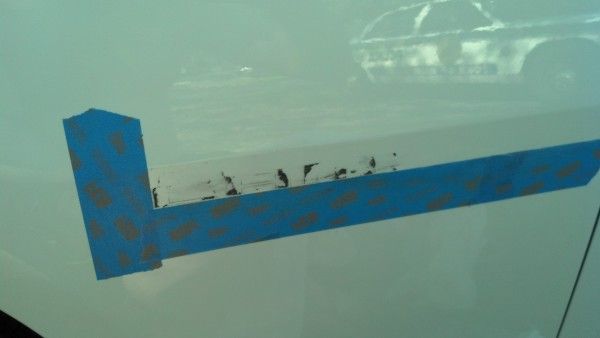 Step 5: Clean off any leftover residue with a clean rag and some isopropyl alcohol. This will ensure a ready surface for adhesion of your new logo.
Step 6: Begin applying your new "C" (if on the driver's side, "O" on the passenger side) lining it up carefully with the tape. Continue with each letter by marking 5/16" increments using your sharpie and the ruler. A good eye might be required to get it to line up well! Keep in mind that the "O" next to the "R" will be spaced 5/16" from the TOP of the letters, the "R" is closer at the bottom.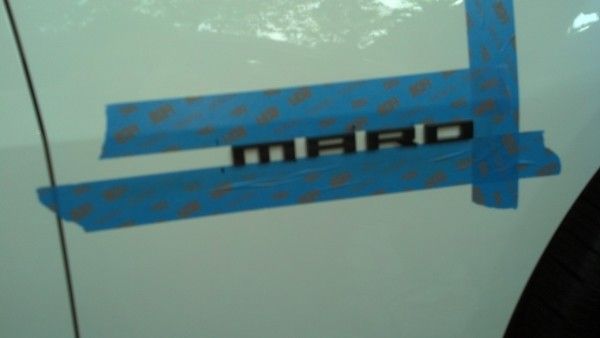 Step 7: Remove the tape once all letters have been applied and clean the surrounding area with isopropyl alcohol. Rinse with water once complete.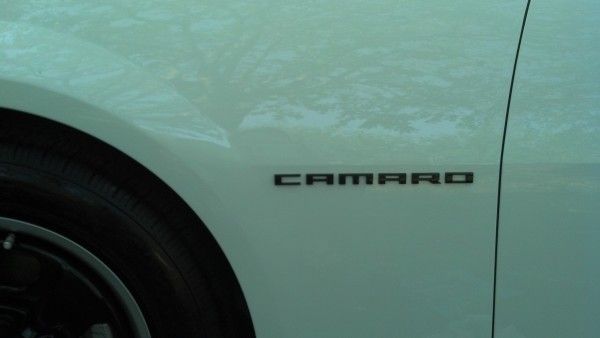 Step 8: Move to the next side and repeat steps 1 through 7.
Step 9: Admire your work